Happy Fall Y'all!  It is definitely getting cooler here in Northern Virginia.  The other day when my mom was in town, we went on a nature walk around our neighborhood and scored a ton of pine cones and lots of magnolia leaves.  I'm excited to share this natural fall wreath which I created using the magnolia leaves and pine cones we collected!
This post includes affiliate links to products.  I may receive a commission if products are purchased through the provided links.  My full disclosure statement can be found here.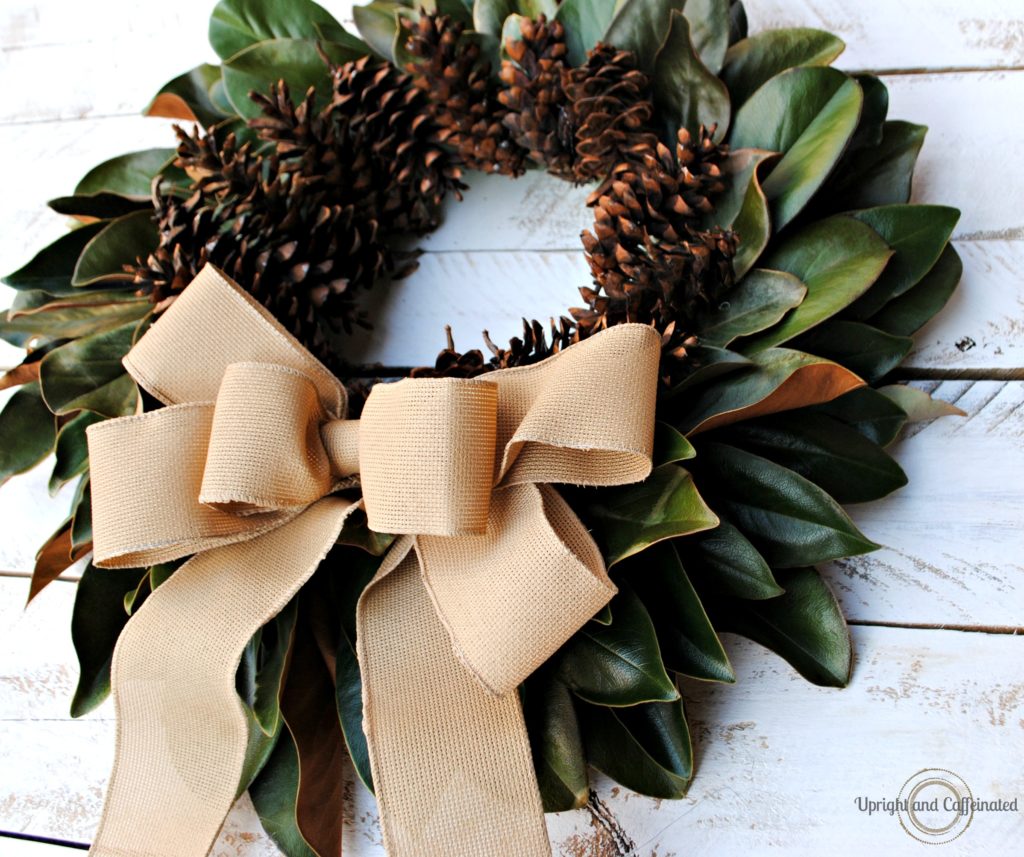 This natural fall wreath was fairly simple to make and literally didn't cost me a penny!
What You Need
Magnolia Leaves (You need a ton.  I gathered about 50 and then had to go back out TWICE to collect more.)
Pine Cones
Hot Glue
Meat Thermometer (You need the tip for poking holes in the foam wreath form)
Foam Wreath Form (An old pool noodle works too!)
How To Make a Natural Fall Wreath
Start by baking your pine cones.  This will get rid of any critters living inside of the pine cones as well as harden any sticky sap.  I baked mine for 40 minutes at 250 degrees on a foil-lines cookie sheet.  Make sure you stay in the kitchen and keep an eye on your pine cones.  Ovens vary and you may need to adjust the temperature or the length of time you bake your pine cones.  You don't want them to burn!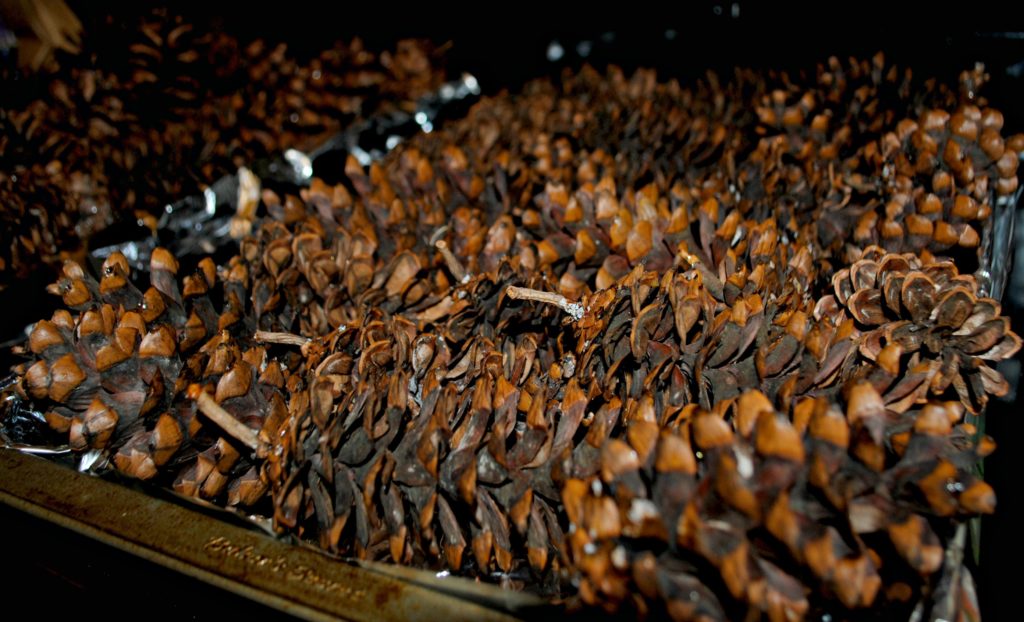 Separate your magnolia leaves by size.  I put them in three bowls; small, medium and large.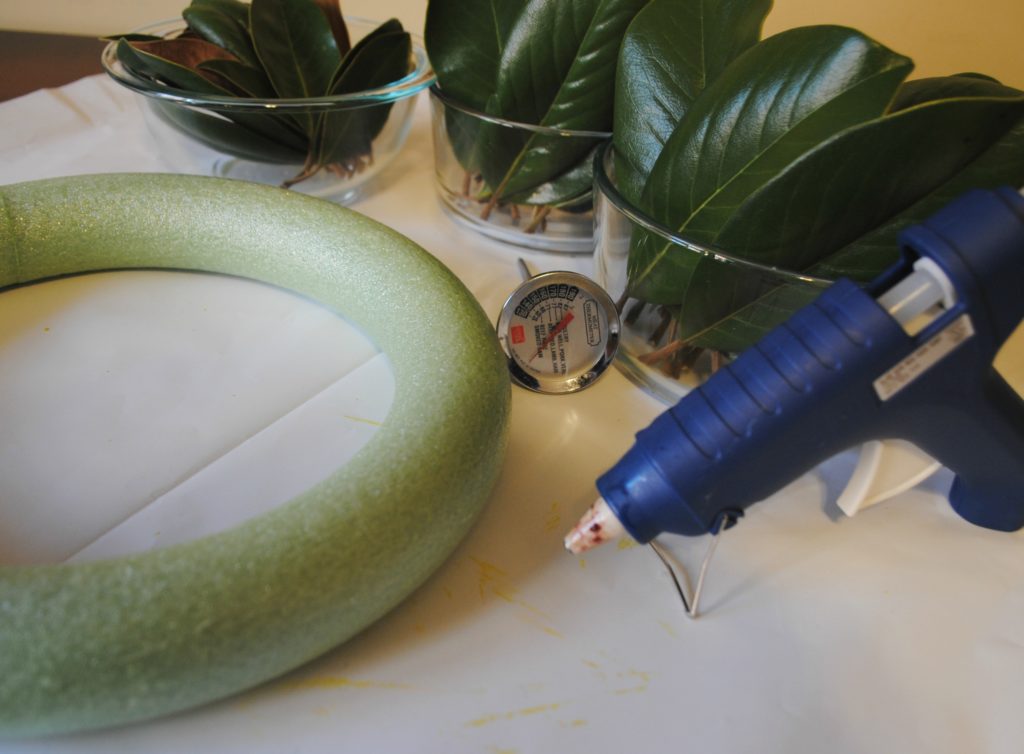 Start on the outside of your foam wreath form and begin by poking a hole into the form using the tip of your meat thermometer.   Immediately add a small drop of hot glue to the hole and carefully insert the stem of a magnolia leaf.  I inserted the leaves at an angle.
Work your way around the foam wreath form and then work inwards.  Use the largest leaves on the outside and then the medium leaves to fill in the wreath.  Reserve the smallest leaves for filling in holes.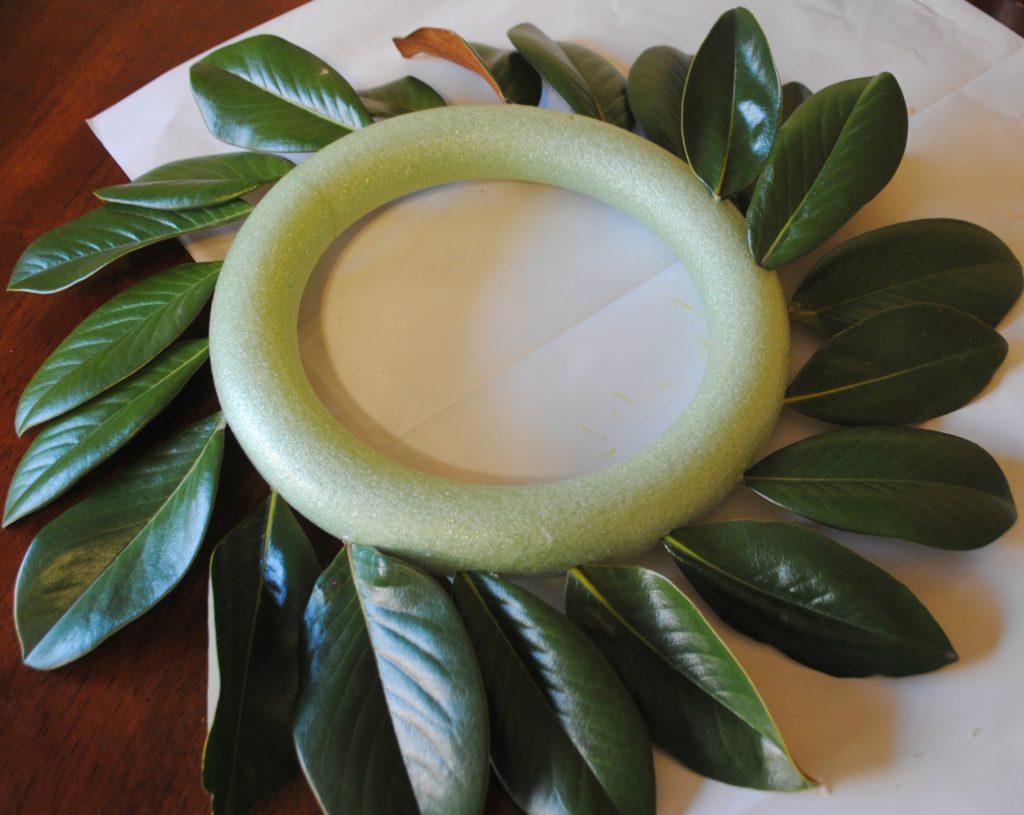 Once all of the magnolia leaves are glued in place, begin adding pine cones.  I chose small pine cones and used hot glue to hold them in place on the inside of the wreath.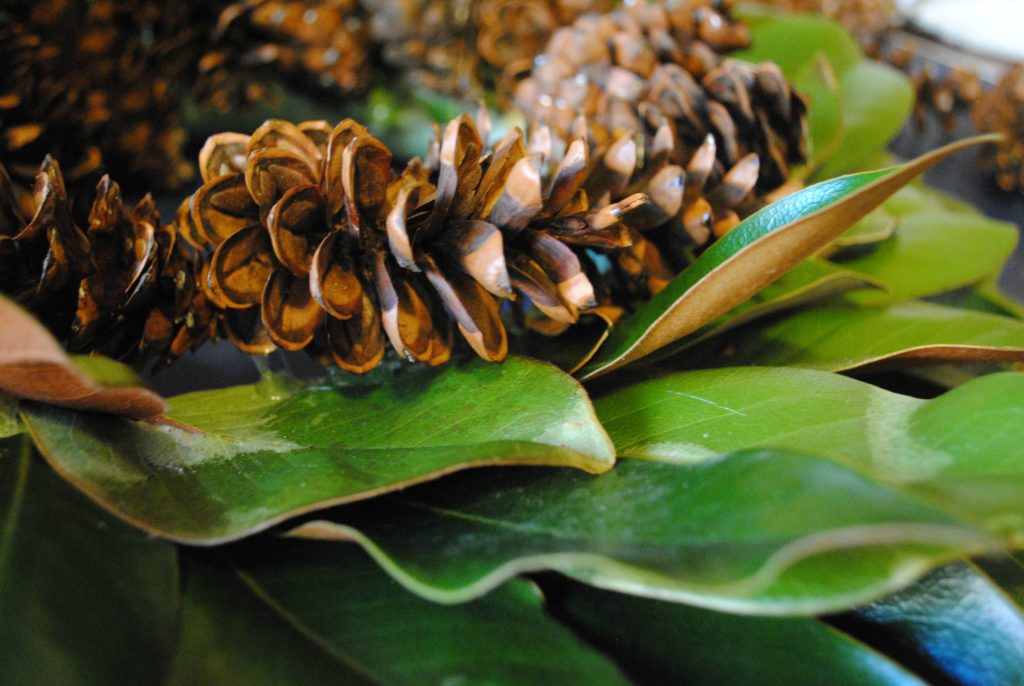 Finally, add a bow if you'd like.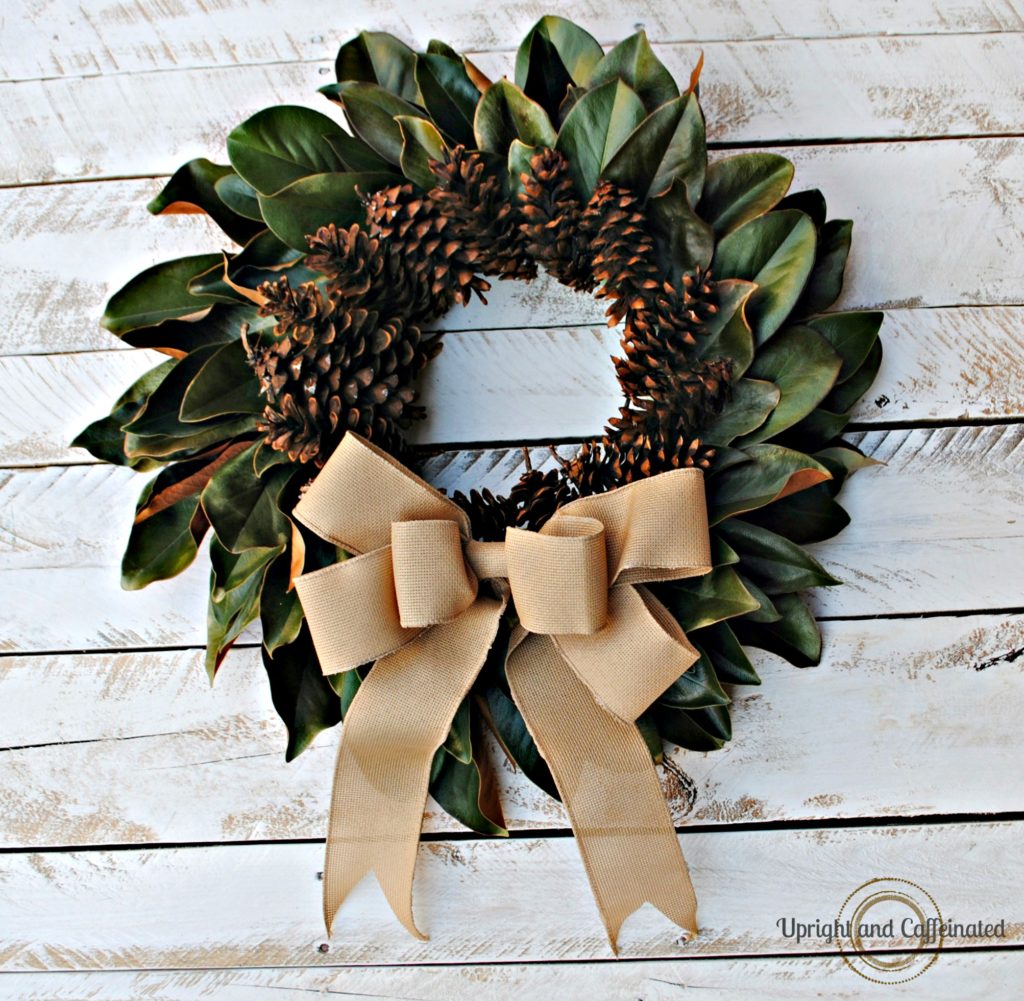 This natural fall wreath is one of my favorites! It was simple to make and I love that I used leaves and pine cones from my neighborhood to create it.  Hope this inspires you to go for a nature walk and make your own natural fall wreath.  If you don't have time to create your own, check out these beautiful wreaths available on Amazon.