It is starting to get cooler here in Maryland.  I've started wearing a light sweatshirt in the mornings and evenings.  Fall is definitely around the corner.  Although I am sad to see summer go, I'm looking forward to getting back into a routine and anticipating celebrating the holidays in our new home.  Today I'm sharing a tutorial on how to make a DIY natural fall garland using dried corn cobs.  Grab a pumpkin spice latte and stick around to get in the fall mood!
My father-in-law has a 300 acre farm in rural Maryland.  He used to have a dairy farm, but after years of milking, he and his brother decided to sell off the dairy cows and focus on corn and soybeans.  I love taking our boys to the farm to watch Pap drive the tractors. They could watch him bale hay all day!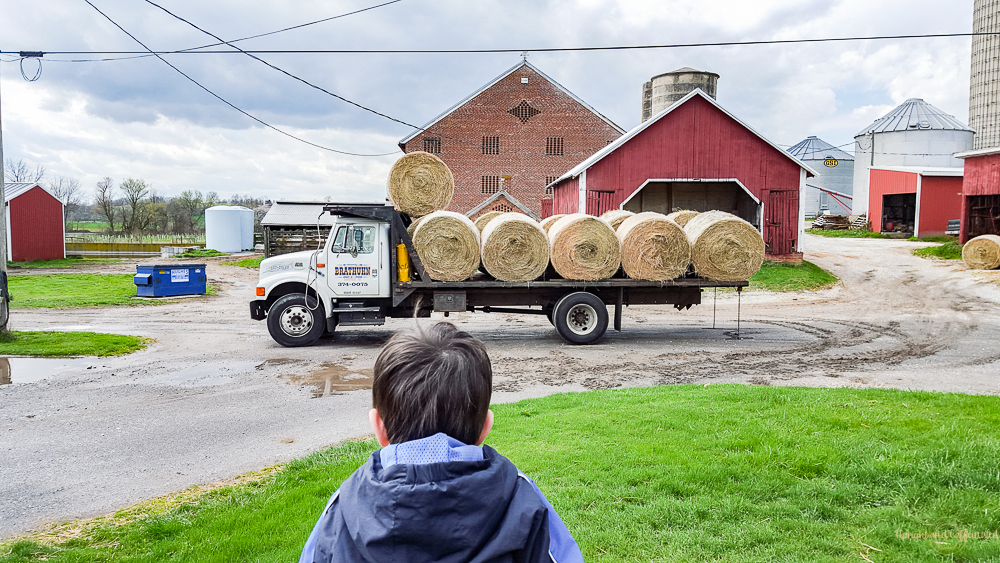 The great thing about being related to a farmer is all the parts of the corn stalk that can be used for home decor!  See those things in the milk can?  That is the corn tassel which I cut off and used as decor in front of our townhome.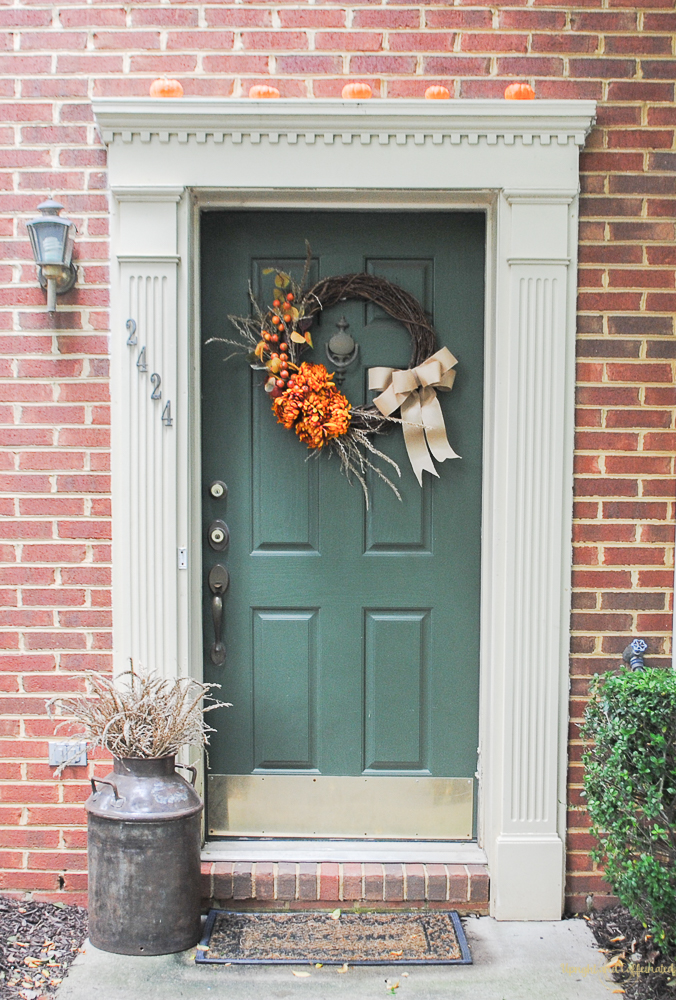 Once the combine comes through, there are a ton of corn husks and some dried ears of corn littering the fields.  This is a great time to walk through the fields and pick up remnants of the corn plant for DIY projects.
---
This post includes affiliate links to products.  I may receive a commission if products are purchased through the provided links.  My full disclosure statement can be found here.
---
What You Need
Dried ears of corn
Wire hanger
Scrap wood
How To Make A Fall Garland
Gather your ears of corn and lay them out to get an idea of the different sizes of ears you have.  Organize them how you would want them to be strung together.  For instance, if you want longer ears on the ends or in the middle, lay them in the order of how you want your garland to look.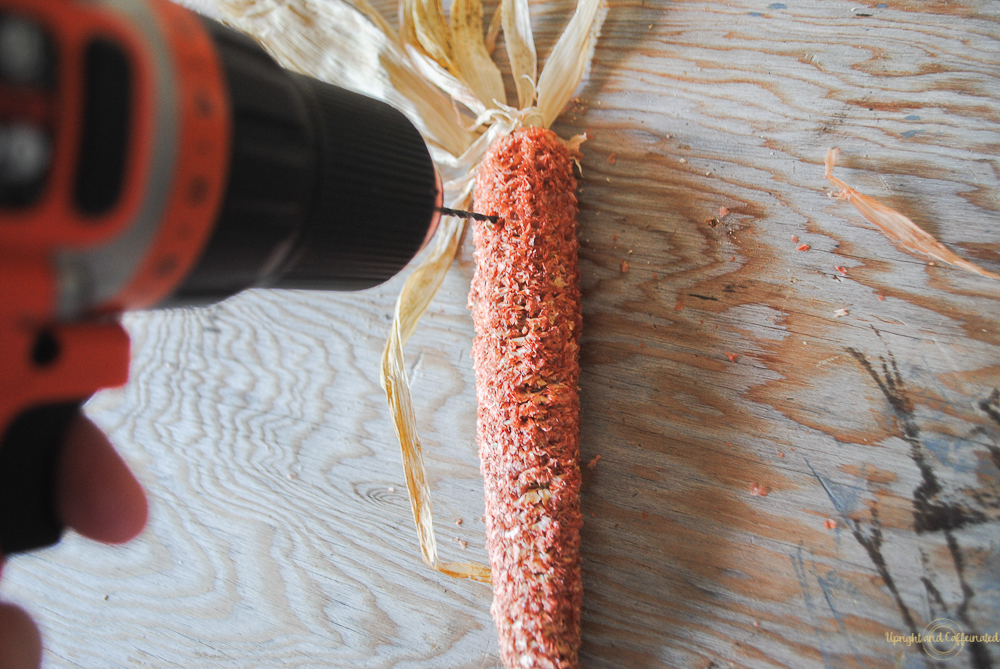 Using your drill and a drill bit, lay an ear on your scrap wood and drill a hole about one inch from the top of the ear.  Make sure the hole goes all the way through the ear of corn.  Repeat with each ear of corn.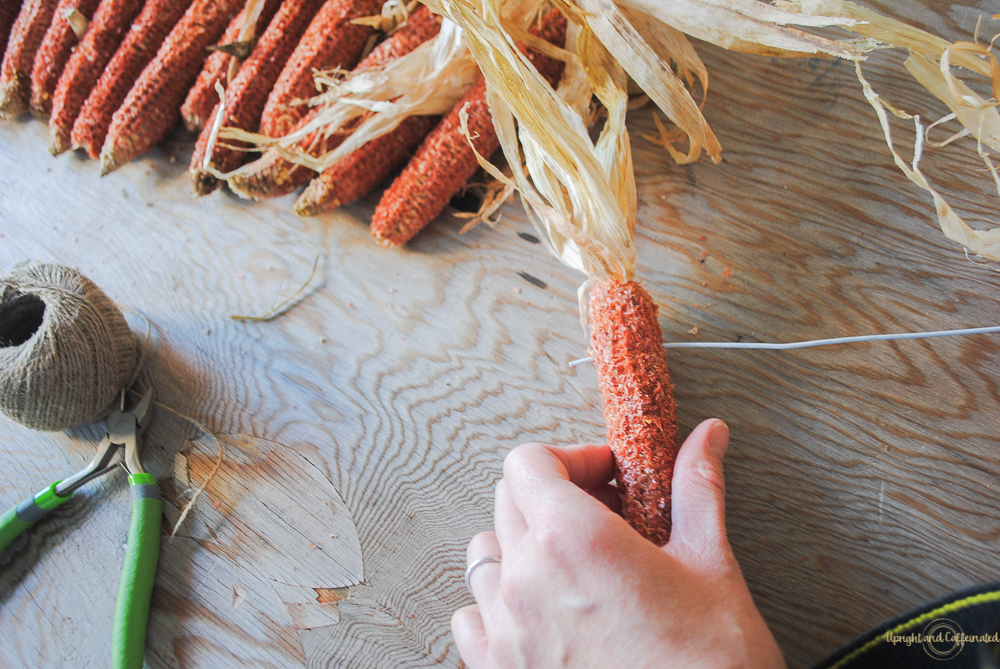 Unravel your wire hanger and begin stringing the ears of corn on the wire hanger.  
Once all of the dried corn cobs are strung on the wire, use it to decorate where ever you'd like!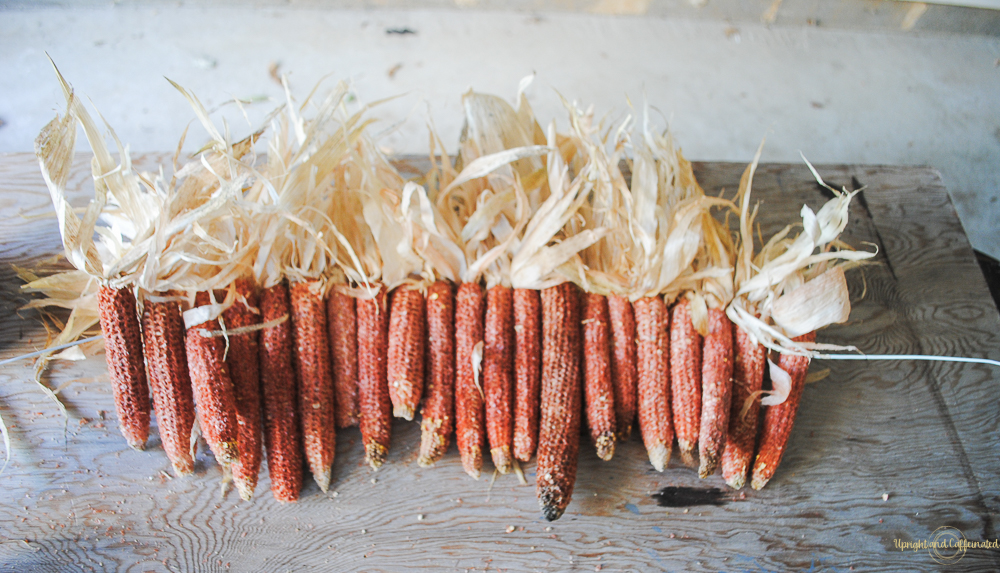 I love how this fall garland looked wrapped around a galvanized tub filled with little pumpkins!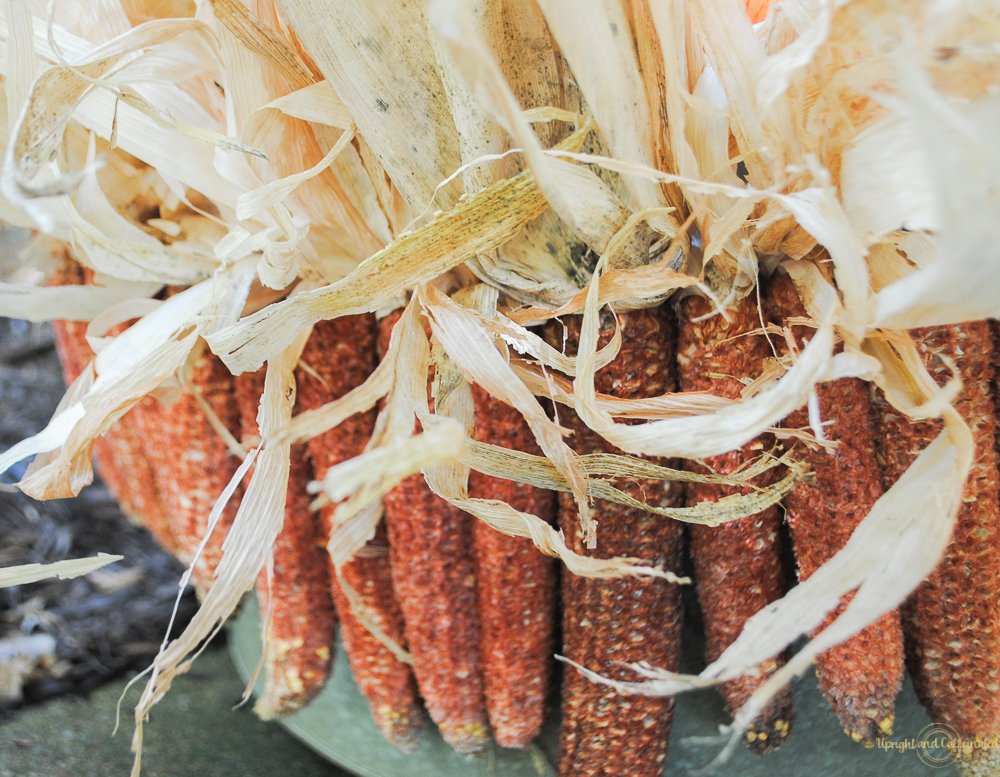 Making a natural fall garland can be as simple as drilling some holes in discarded corn cobs!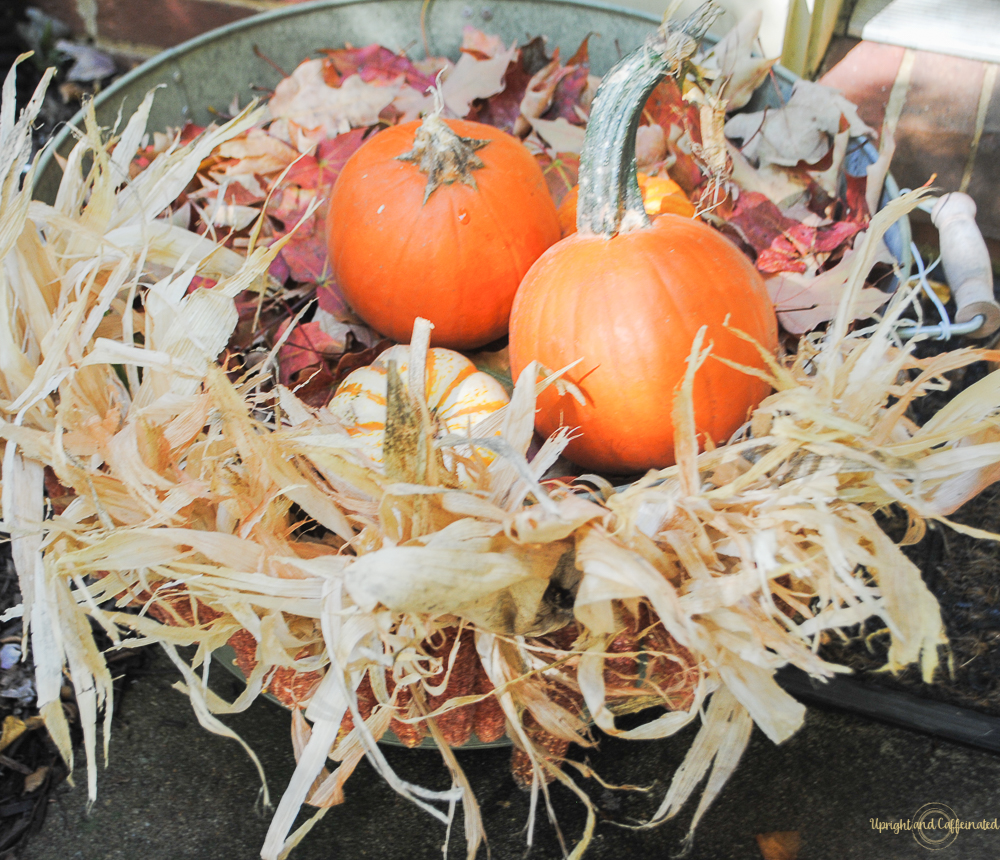 PIN IT⇓