Do you love a good, cheap DIY project?  I made a DIY magnolia wreath for under five dollars.  Yup- less than $5 is all it took to create this simple and lovely wreath.  Magnolia wreaths are super popular and you can find them online ranging in price from $40 to $100.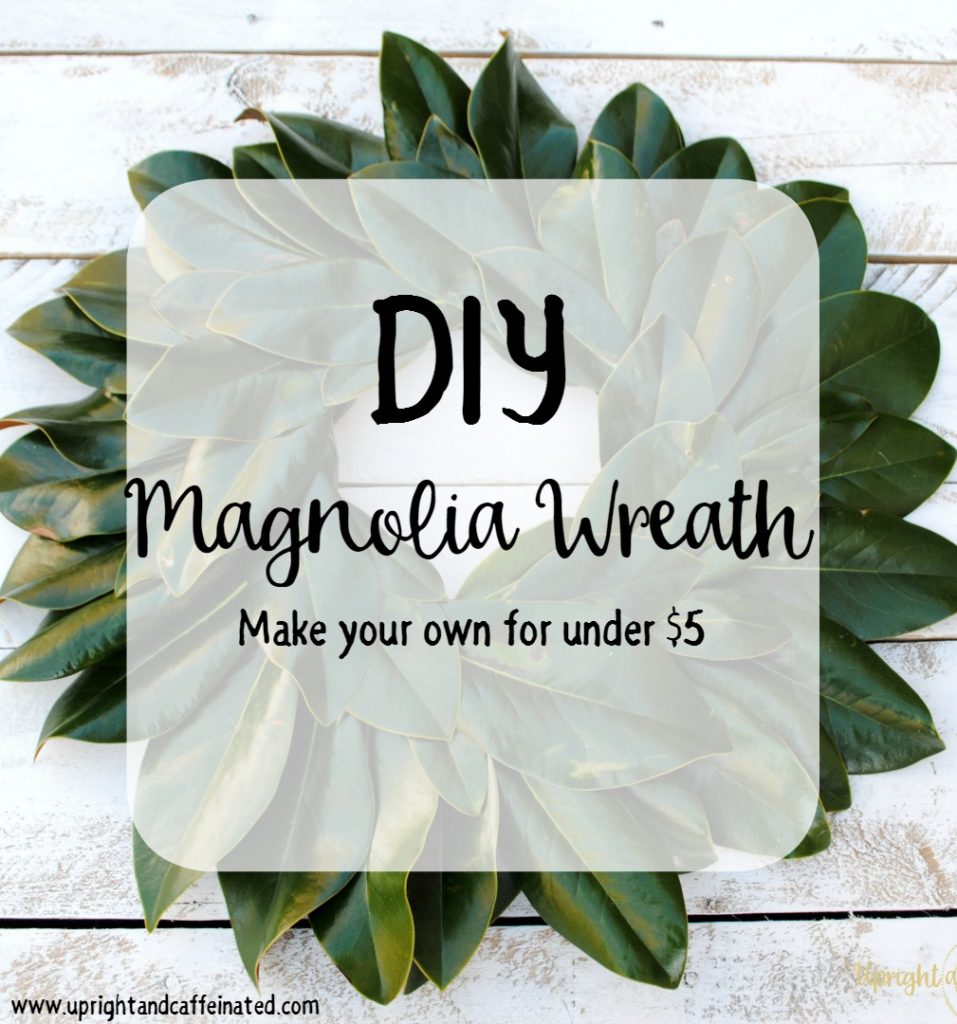 This post includes affiliate links to products.  I may receive a commission if products are purchased through the provided links.  My full disclosure statement can be found here.
Fixer Upper Inspired Wreath
The magnolia wreath has skyrocketed in popularity due to the HGTV show, Fixer Upper.  If you have not seen the show, it is worth catching on TV or set your DVR to record an episode.  The show follows Chip and Joanna Gaines (from Waco, Texas) on a home improvement project for one of their clients.  In one hour of TV magic, you see the clients pick out a home, while Chip and Jo completely transform the home into a farmhouse-style beauty.  In every episode Joanna includes beautiful touches and elements of nature, like a simple magnolia wreath.
This was not my first time making a magnolia wreath.  I made this pine cone and magnolia leaf wreath back in the fall.  Making the wreath is fairly simple, so let's get to it!
What You Need :
Styrofoam ring or wreath form
 (with a coupon, I paid less than three dollars for one of these!)Magnolia Leaves
Hot glue
/
glue gun
Meat thermometer (or a chopstick, just something about that size to poke in the Styrofoam)
How to make a DIY Magnolia Wreath
Pick a bunch of magnolia leaves.  Luckily we have a bunch in our neighborhood that are considered community property and maintained by the HOA.  While I was on my morning walk the other day, I grabbed a few from each magnolia tree I passed until I had a fairly big handful.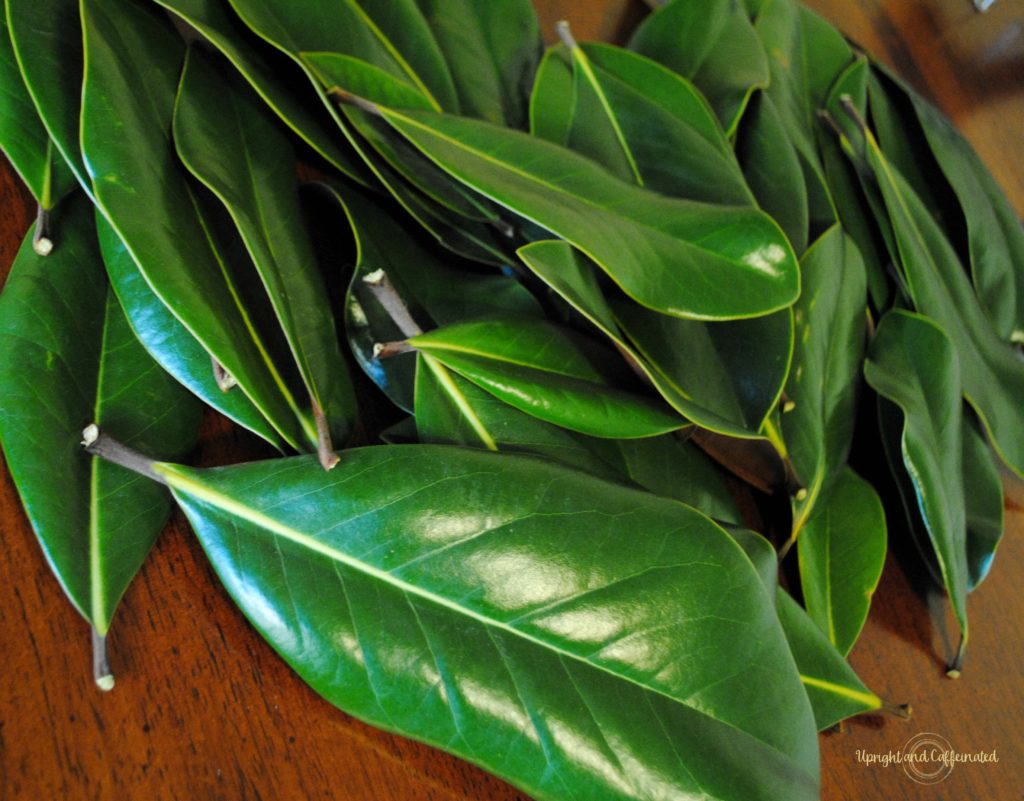 Separate your leaves by size, this will make it easier to fill in gaps if you know what sizes you have.


Begin inserting the leaves in the foam by first poking a hole with your meat thermometer.
Add a dab of hot glue to the hole and carefully insert the end of the magnolia leaf at an angle.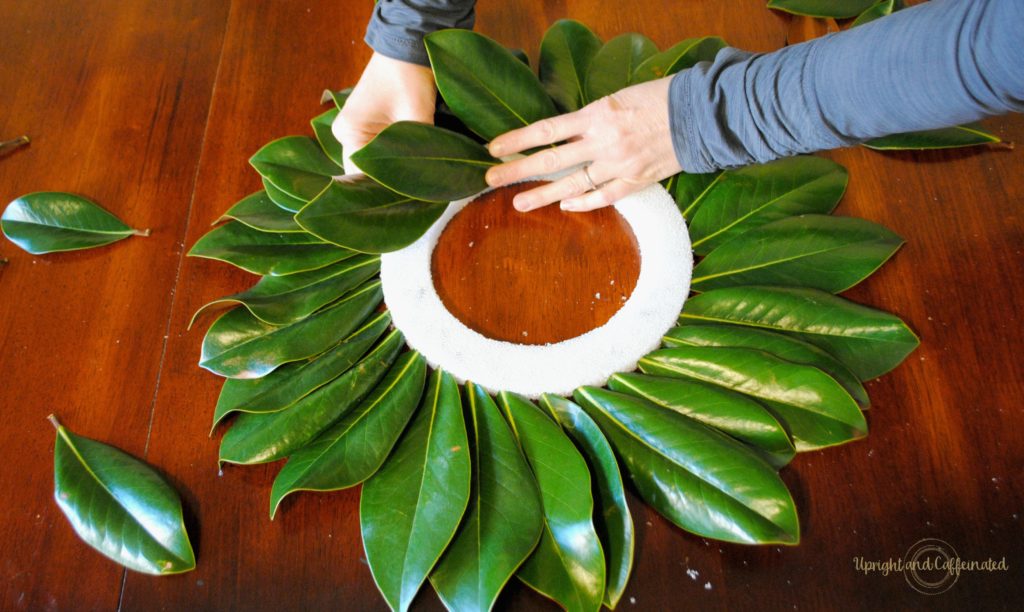 Work around the outer layer of the wreath form and then begin filling in the front of the wreath.  Use smaller leaves to fill in gaps.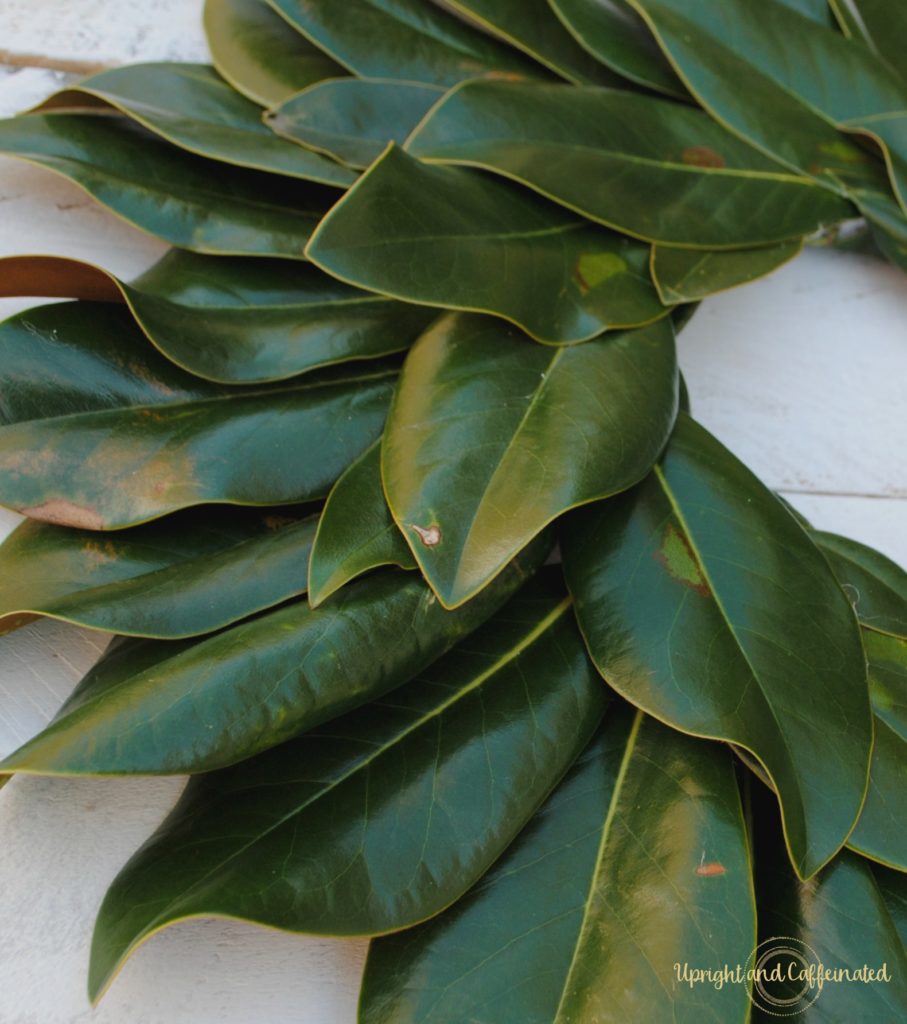 If your leaves are sticking up and not laying down, add a dab of hot glue to the back of the leaf and glue it to the wreath form.
That's it- a DIY magnolia wreath!  A super easy and cheap DIY project, perfect for a beginner!  This wreath can be placed outside on a door, or inside on a wall, in front of a window, or on the inside of a door.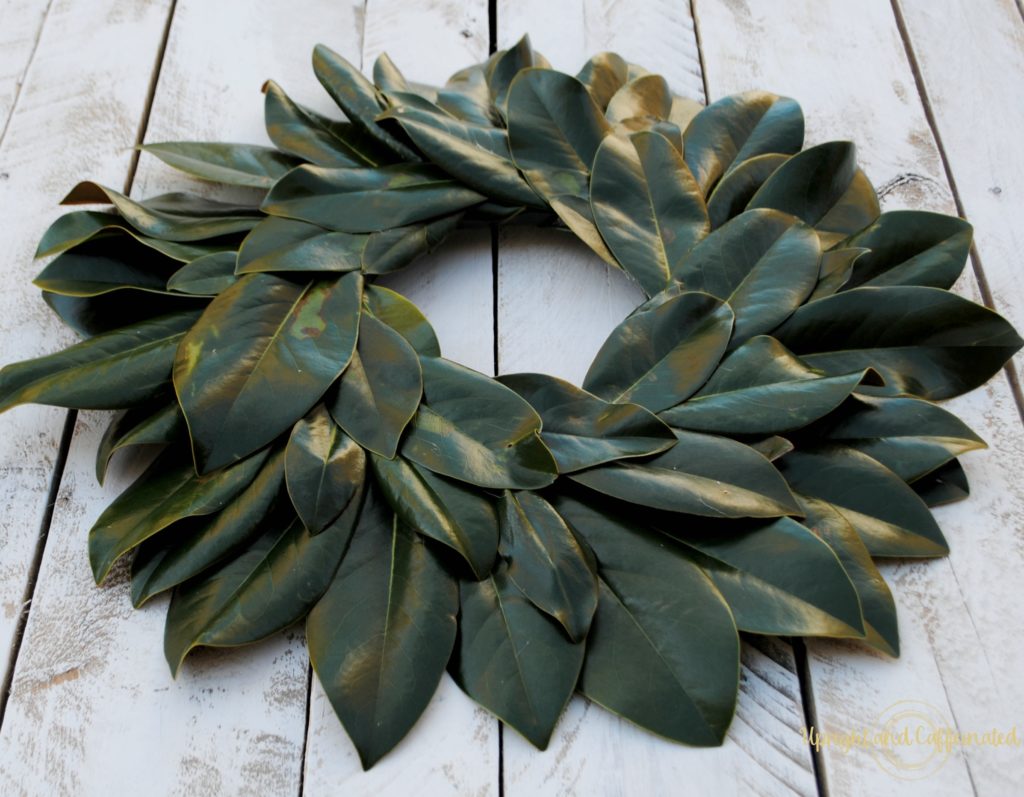 Pin it ⇓