Welcome!  If you have been following my blog, you know we have been in the looooooong process of building a new home.  My husband and I started this journey an entire year ago.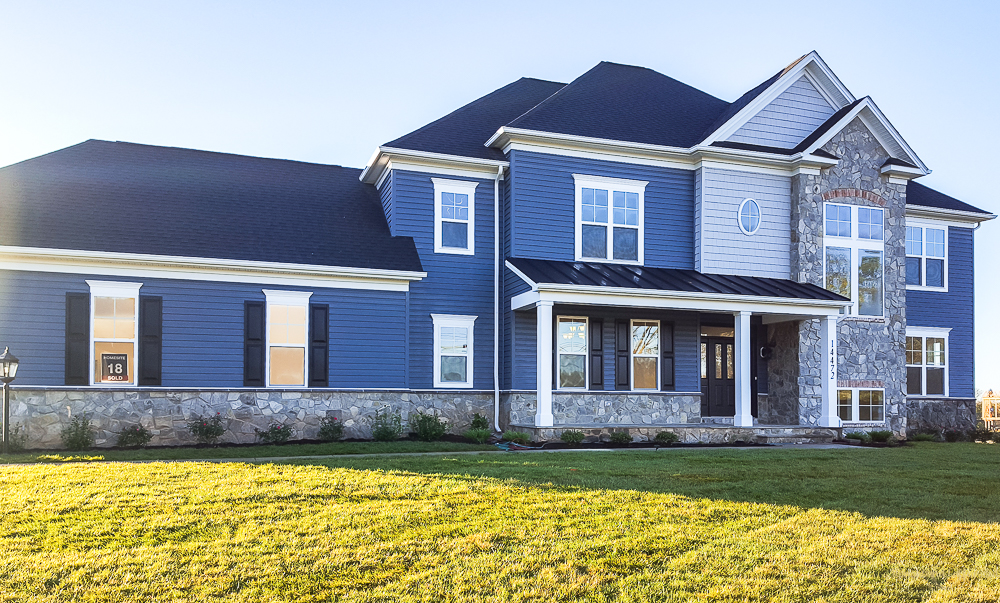 Let me give you a little background:
Me: I want a fixer upper.  We can work on weekends and make an ugly, inexpensive house look like something Chip and Joanna renovated!
My Husband: You're crazy.  I want new construction, it is new, reliable and we won't have to replace the AC in the first 6 months.
Needless to say, he won that argument.  We started looking at new construction homes last September and fell in love with a particular area and home builder.  December of last year we went under contract, and then construction officially began in April.   I didn't have much experience with new home construction, but now I feel like an expert.  Want to know more about the basics of building a home?  Check out this post!
Are you thinking about building a new home?  I have a great post on the affordability of new construction homes.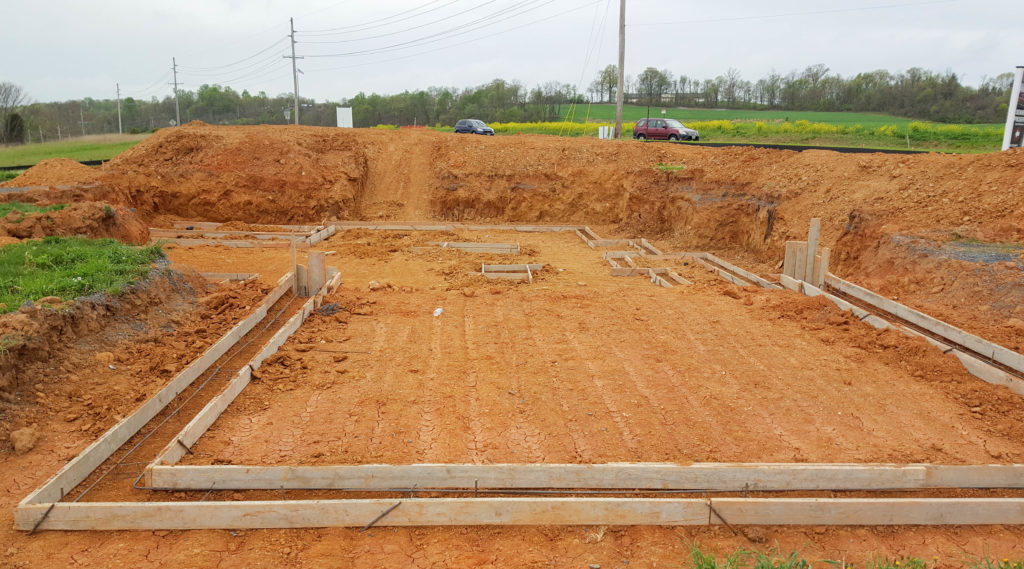 This home is definitely our dream home.  We were able to customize it to our needs and of course the fun part of picking all the floors, counter tops and fixtures.  (Check out my instagram to see the counter top we picked!
Both my husband and I knew we wanted to upgrade a few things like the kitchen and bathroom.  We also added a sun room and additional windows in the owner's suite, office and playroom.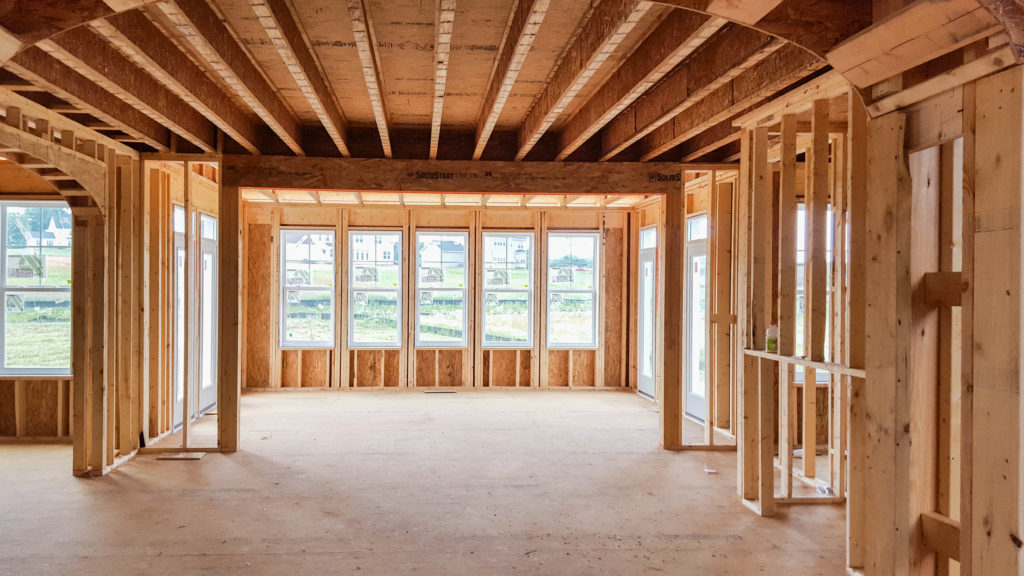 The process was long.  Waiting is sometimes tough.  But in the end we have a beautiful home that we will raise our boys in and make a lifetime of memories.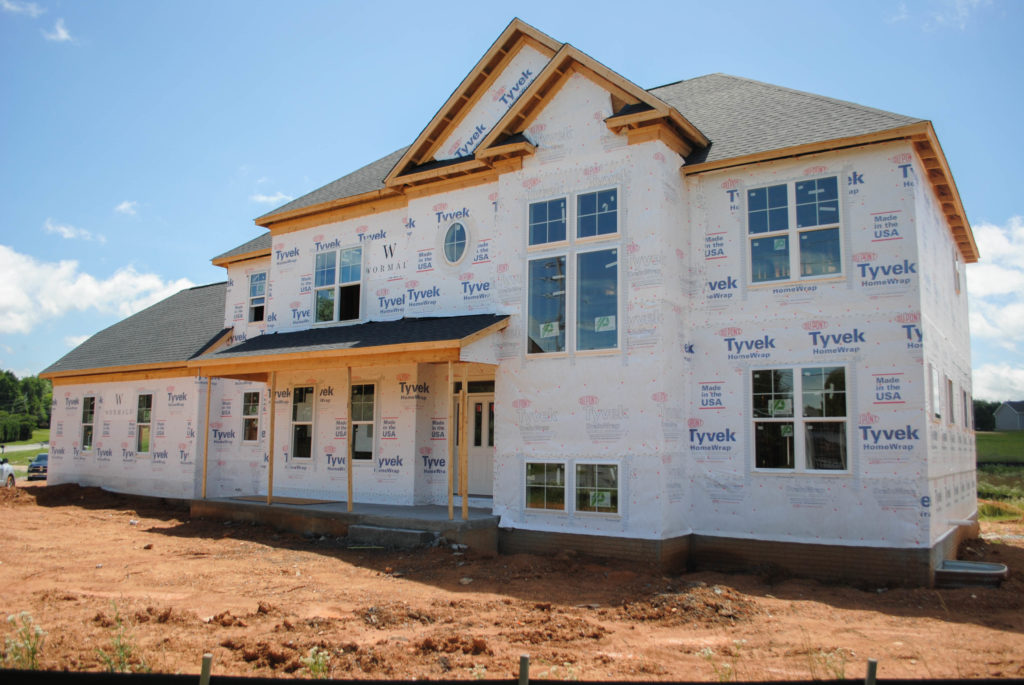 Our New Home
I love the layout of our new home.  The downstairs is where we do all of our eating, entertaining and family time.  Our kitchen is where we upgraded quite a few things.  We upgraded the sink to a white, 36 inch farmhouse sink and added an oil rubbed bronze faucet.   Both my husband and I love the look of marble, so we chose a quartz counter top that looks like marble.  We put a lot of thinking into this decision and I even did a comparison between quartz and granite.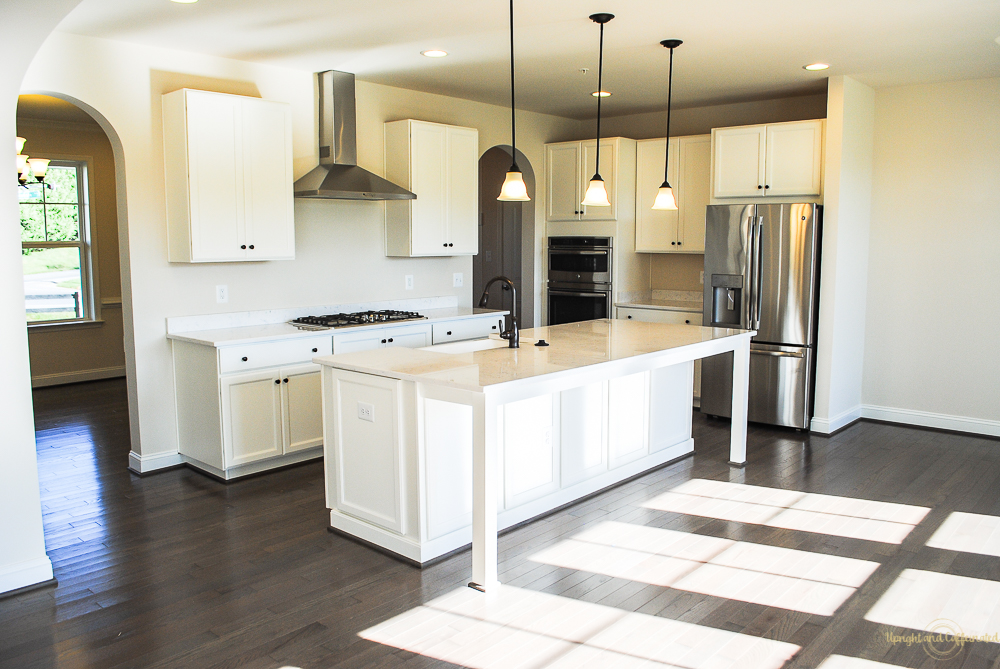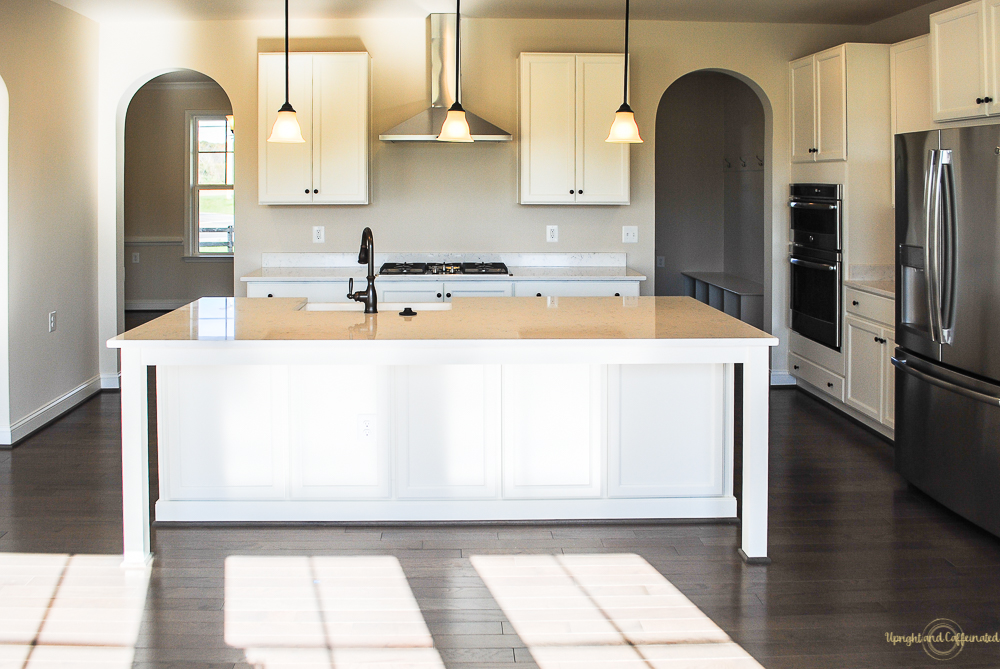 The floor plan also has bay windows in the kitchen with a perfect amount of space for a kitchen table!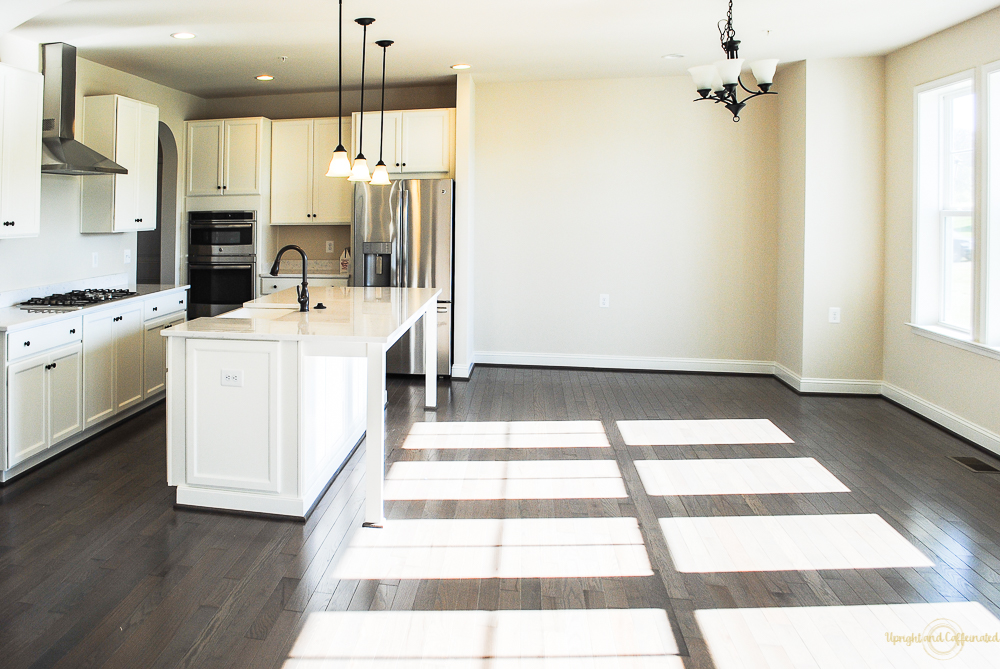 I also love the hardwood floors.  The color was actually called weathered gray.  They do have a gray tint to them, but they are definitely brown with gray tones.
The downstairs also contains our living room, dinning room, sunroom, playroom and office.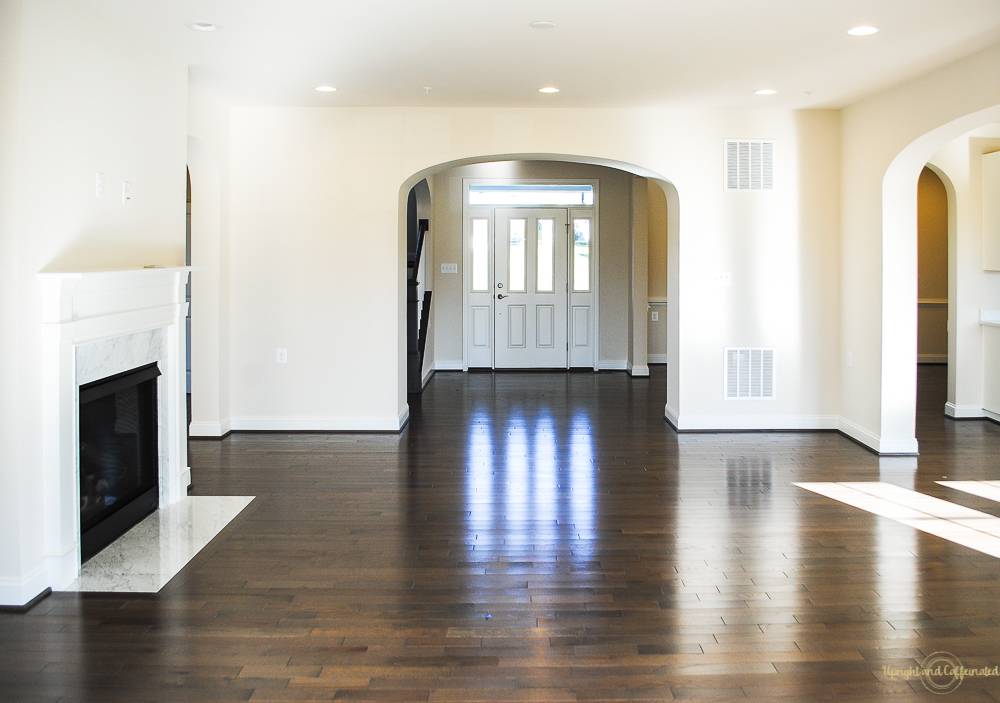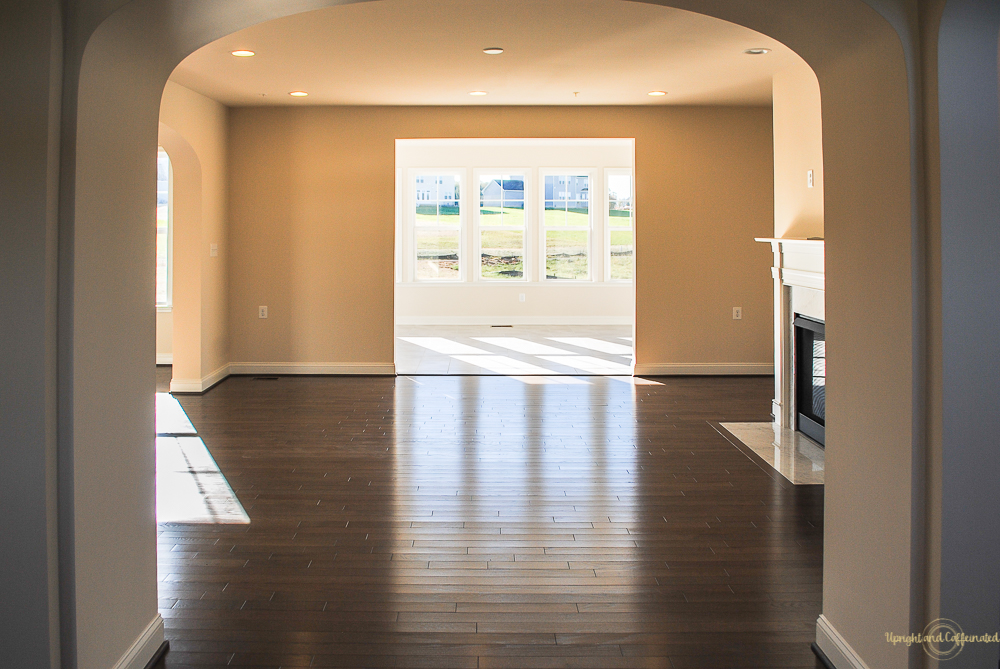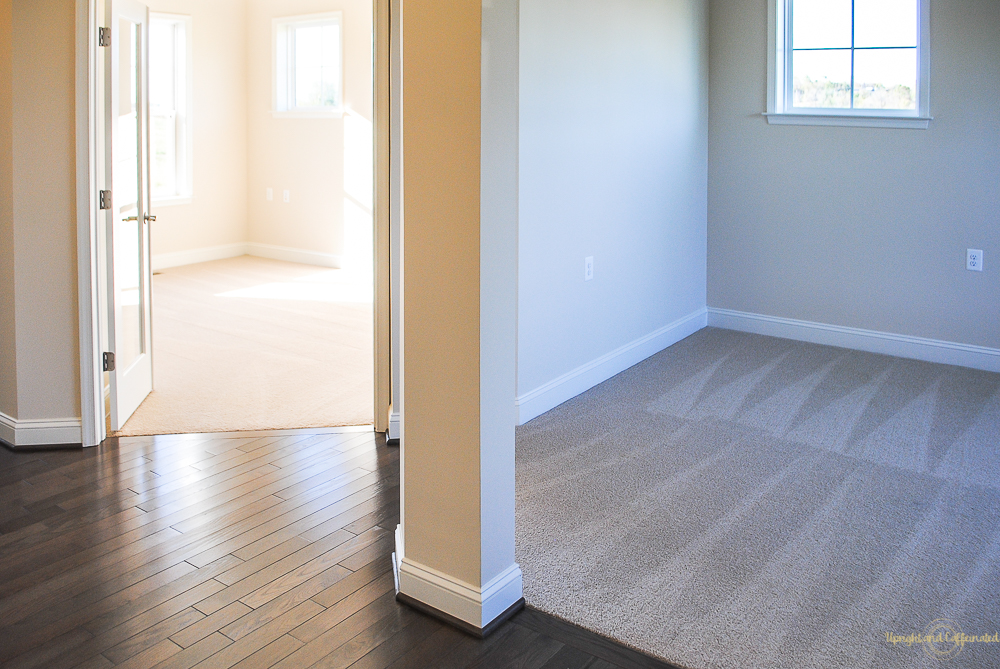 I'm so glad we decided to go with carpet in the playroom and office.  This house echos quite a bit and it is nice to have an office with carpet so when I am on the phone, it is not so loud.
The boys love their playroom so far.  Original floor plans had this room slated as a formal living room.  It has two entrances through arches.  It is truly a large room, but since we don't need another living room and we need a place for the boys' toys, this room is now the playroom.  I promise to post pictures once I get it organized!
We have a half bath and a mudroom on the main floor as well.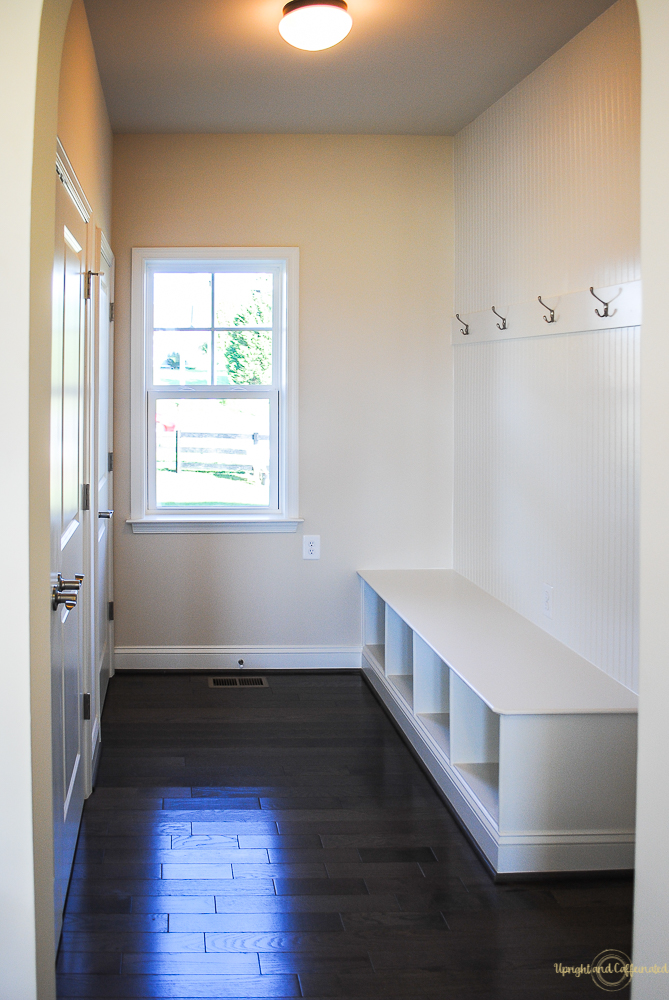 Come on upstairs…let me show you around!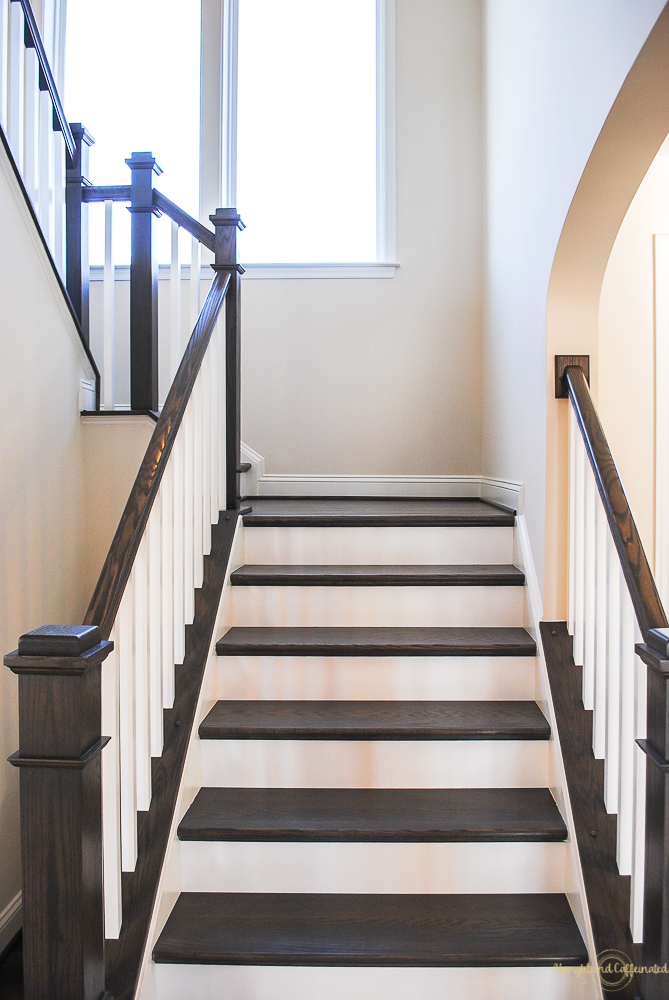 All 4 of the bedrooms are upstairs as well as the laundry room.  I think this will be life-changing.  If you have ever lived in a house with a laundry room in the basement and bedrooms on the top floor, you know the struggle is real!
We also customized our bathroom to include a walk-in shower.  Check out this post for bathroom inspiration.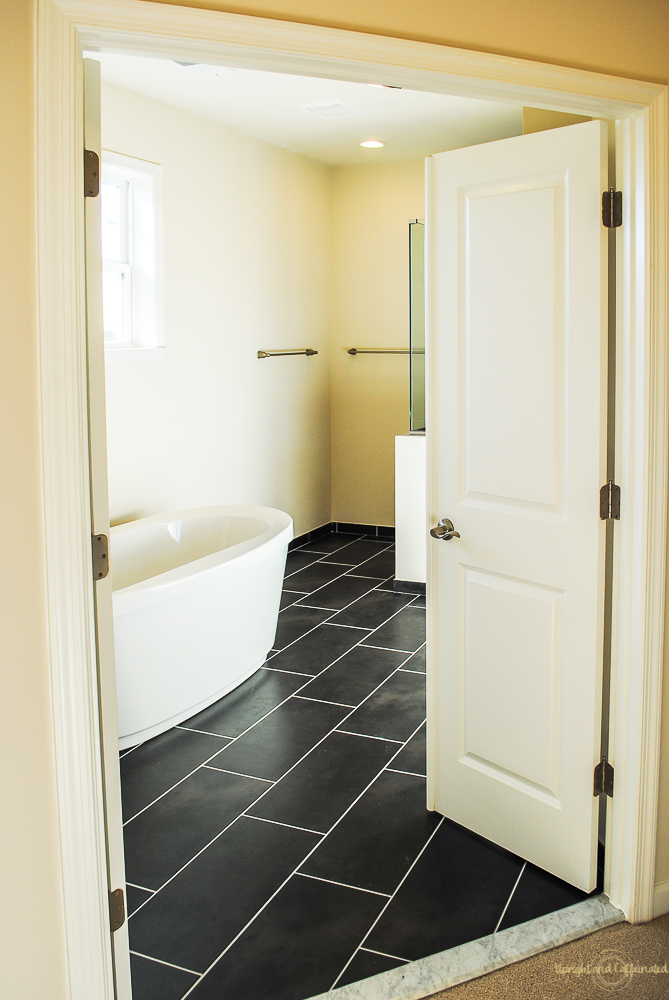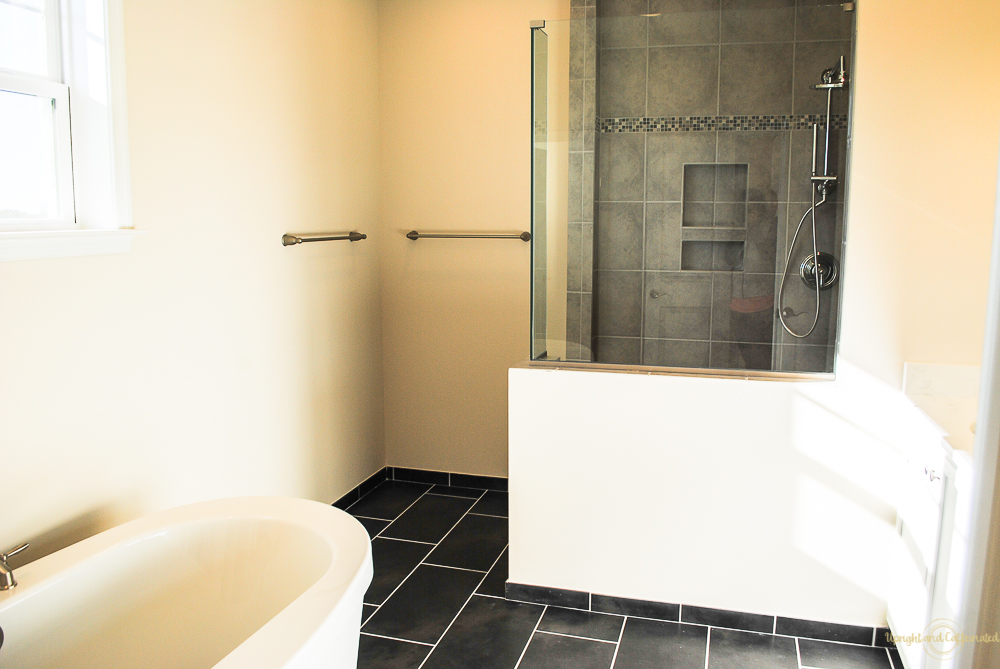 This post includes affiliate links to products.  I may receive a commission if products are purchased through the provided links.  My full disclosure statement can be found here.
I am so pleased with how this house turned out.  We are slowing moving things in and getting settled.  After having our stuff stored all summer, I am doing a ton of wash.  I love our new washer and dryer!
Again, I plan to post more pictures and organizing tips as we move in and get things in place.  Our furniture will be delivered this month, but if you are wondering what our living room will look like, check out this post.
Hope you have enjoyed seeing the completed house.
PIN IT⇓