Need a little love to warm you up?  I don't know about you, but I have been cold for a few weeks.  It is freezing here in Maryland!  I am looking forward to the weather warming up, but for now, a little love will warm my heart.  I'm going to show you how I made these adorable DIY Valentines Cards for my kids' classes.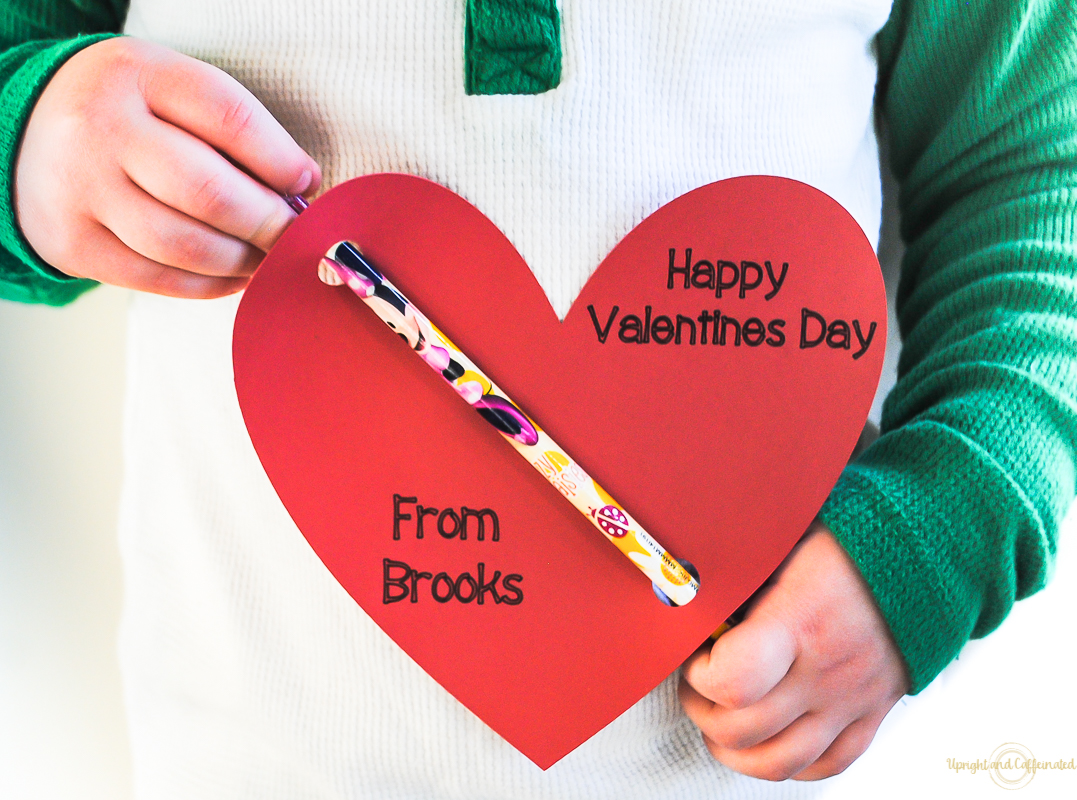 ---
This post includes affiliate links to products.  I may receive a commission if products are purchased through the provided links.  My full disclosure statement can be found here.
---
I'm also joining with 15 of my Cricut loving friends to bring you some awesome Valentines Day Cricut Projects!  Check them out!
Refresh Restyle | Weekend Craft | Create and Babble 
Happy Go Lucky | A Turtle's Life for Me | Daily DIY Life
Happily Ever After, etc | Cookies Coffee and Crafts | The Kim Six Fix
See Lindsay | Dragonfly & Lily Pads | PS I Love You Crafts
Our Crafty Mom | Doodle Craft Blog | Real Girls Realm
Upright and Caffeinated 


This is a super simple project if you have a Cricut machine.  I used my Cricut Explore Air 2 to create this adorable Valentines card.  I have two little boys who are in preschool and of course, we have to bring in Valentines for each student in their classes.  These DIY Valentines cards took minutes to make and are very inexpensive.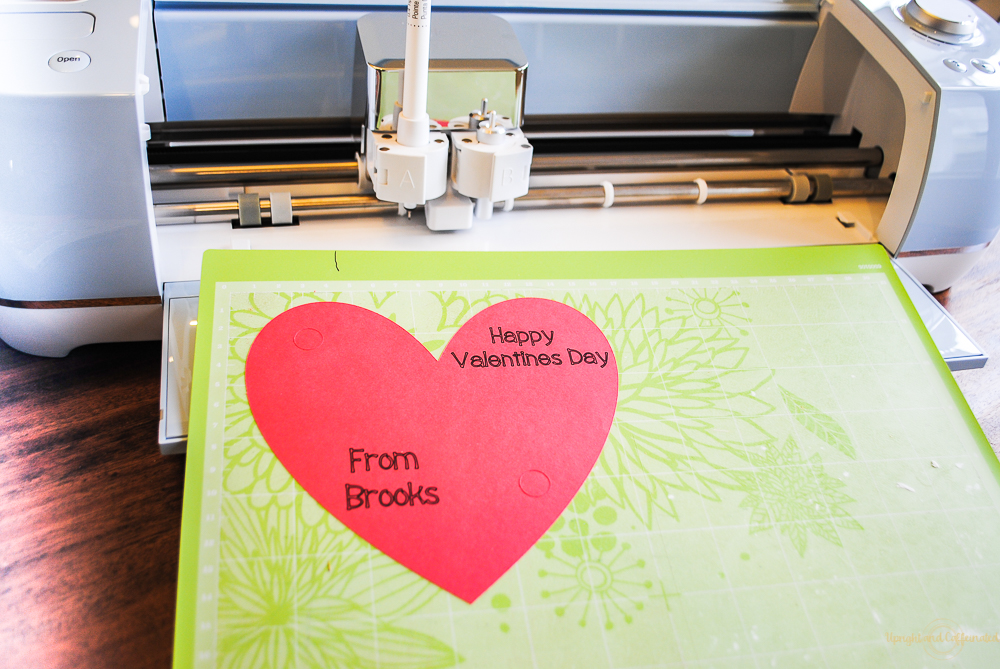 Giving Valentines in school is something I remember as a kid.  We'd make valentines out of construction paper and paper doilies.  Or buy a box of valentines, that you fold over and pop in a little envelope.  Everyone would decorate a shoe-box with a hole cut out on the top and that was your Valentines mail box!
Want to Win a Cricut Explore Air 2?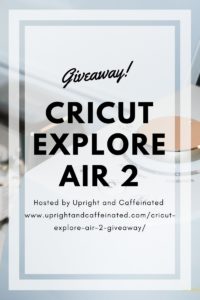 Now a days, it seems like people have really up'd their Valentines game.  Just take a gander at Pinterest!  Many of the Valentines I have seen are over the top or way too complicated.  I wanted to create something that is simple, quick to make and is age-appropriate for my kids' classes (Pre-K and Preschool 3's).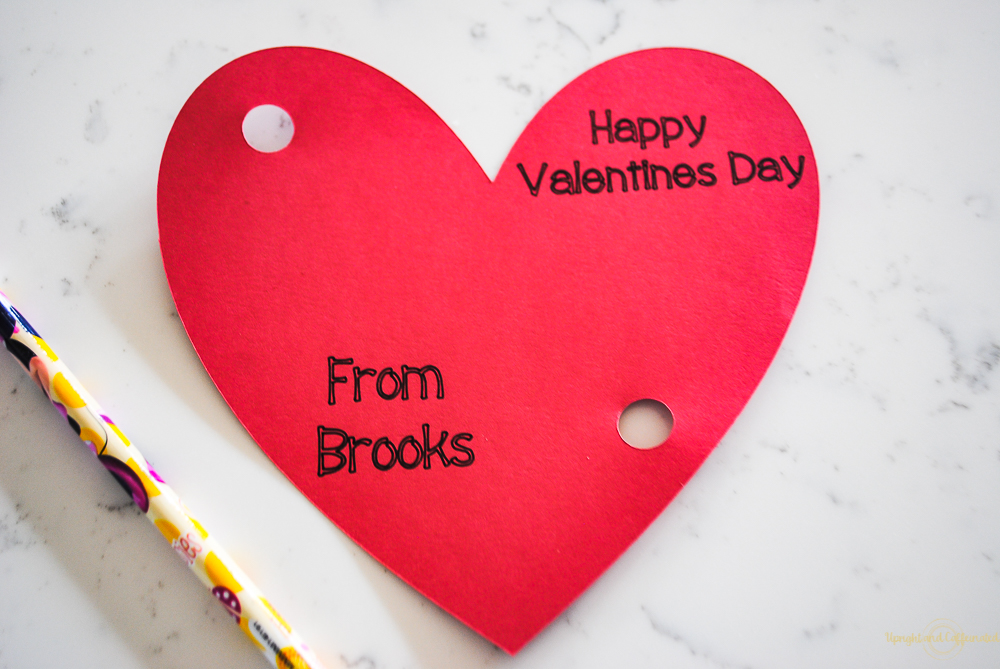 Other than avoiding complicated projects, I also wanted to avoid candy!  February is a month-of-cake in our family as my oldest and I both have birthdays in February.   In fact, my son's birthday is the same week as Valentines Day.  We pretty much consume a year's worth of sugar in a matter of one month, so I try to limit the excess candy (for both the kids and for me)!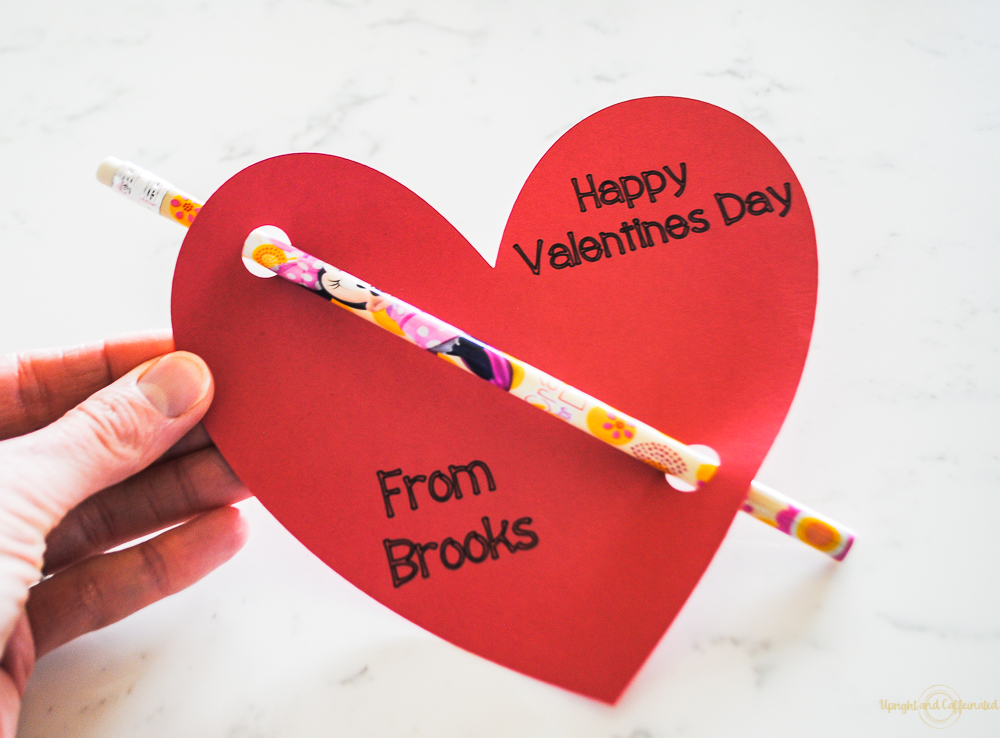 Using pencils instead of lolly pops or swizzle sticks was the driving force for this project. I knew I wanted to create a simple card and give the kids a little non-edible treat.
What You Need to Create DIY Valentines Cards
PIN IT ⇓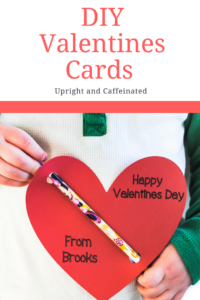 How to Create DIY Valentines Cards
Begin by making a heart in your Cricut Design Space.  You can make this any size.  Since I was using a pencil to insert through the heart, I made it fairly large.
Next, to ensure the circles (where you insert the pencil) are level, create a rectangle.  Drag the rectangle over the heart and adjust the length to where you want the circles.  Create two circles at the edges of the rectangle.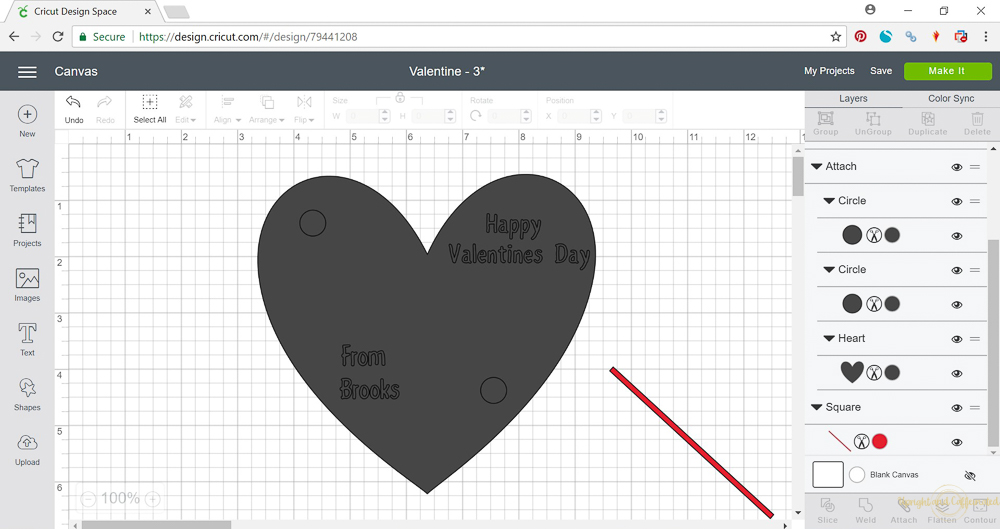 Add whatever text you'd like to the heart!
At this point, you can "hide" the rectangle by clicking on the little eye on the right hand side next the the rectangle.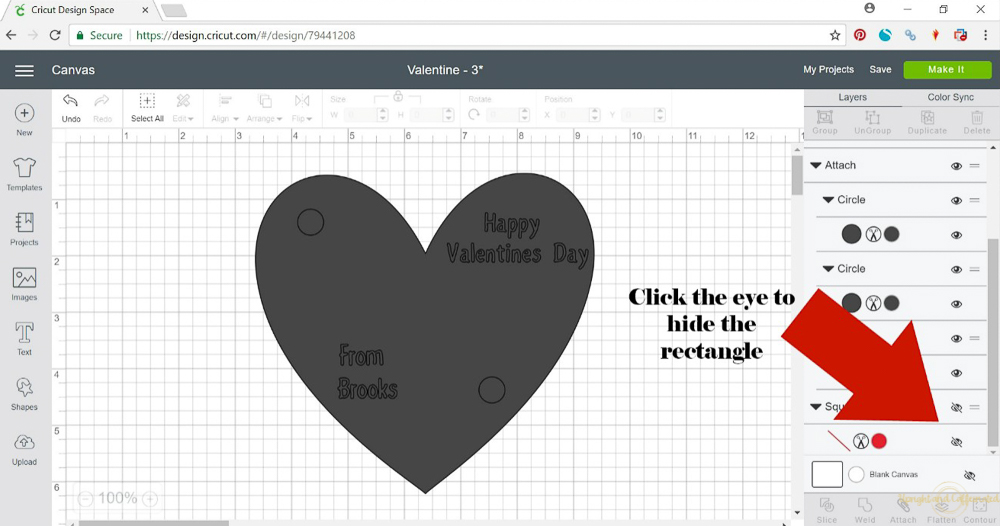 Make sure that your text is set to "write" and the heart and circles are set to "cut".
Once the card looks exactly how you want it, hit "Select all" at the top and then "attach" at the bottom right. Next, make it!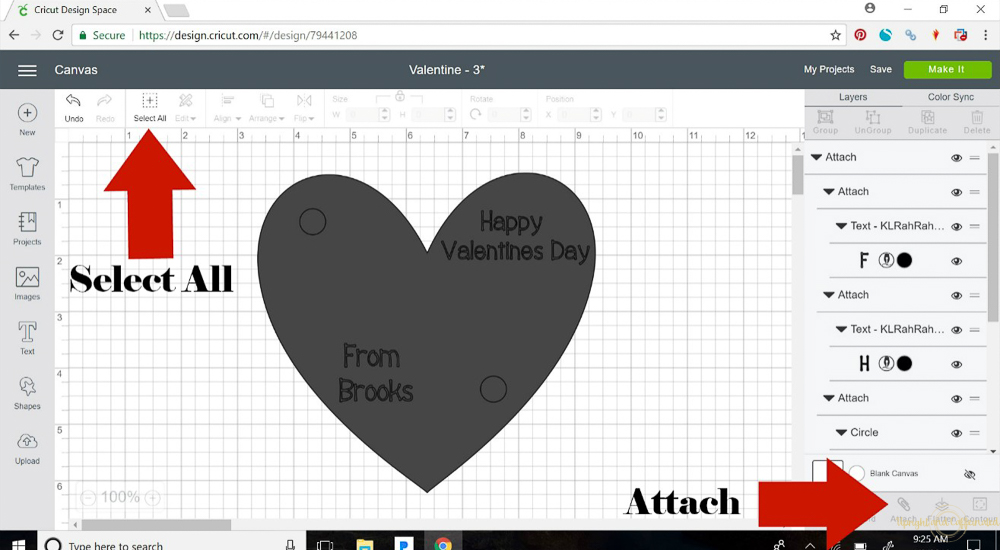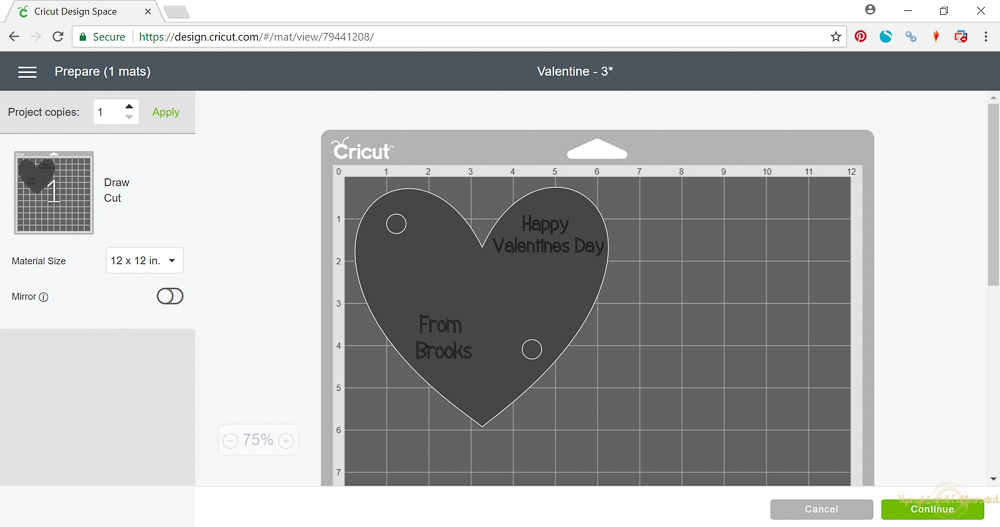 I love how these DIY Valentines cards turned out and the boys are already excited to take them to school and give them out to their friends! Happy Valentines Day!