Happy Summer!  Time for another round of summer cocktails!  I am joining with nine other bloggers this week to bring you amazingly delicious summer cocktail recipes.  This week I am sharing my absolute favorite summer cocktail- the Grapefruit Vodka Mule.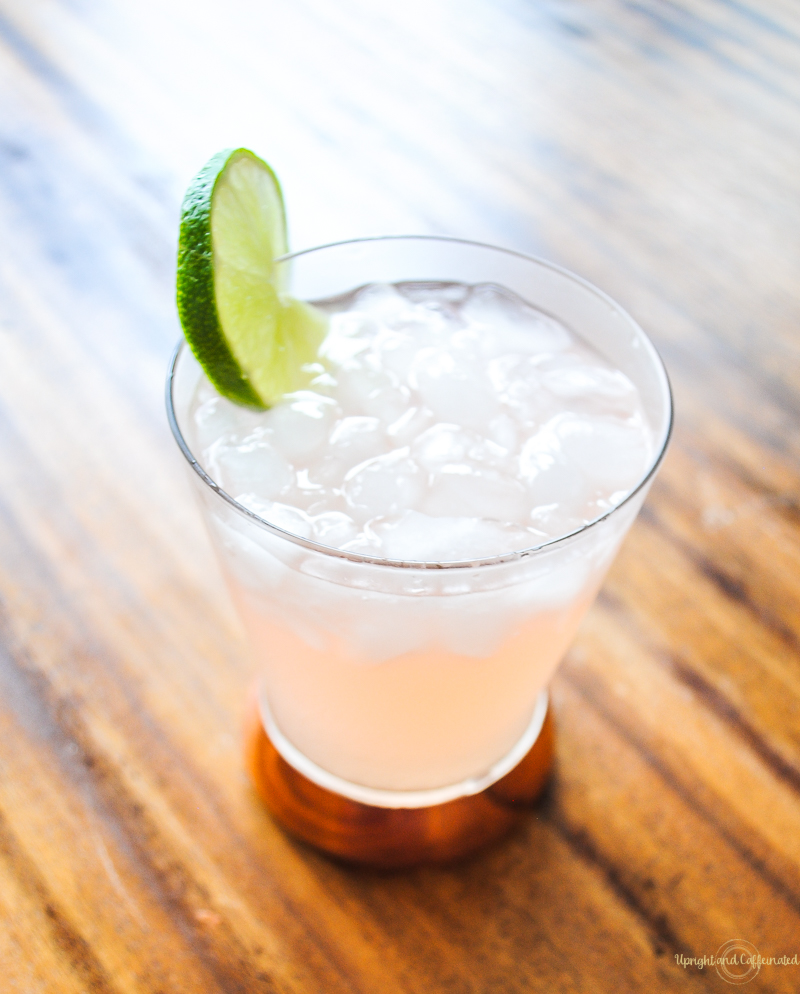 Ok, so I THOUGHT I had made up this drink and then my husband pointed out that this recipe is on the bottle of Deep Eddy Grapefruit Vodka. (whhhhaaaattt?)  Since I had never seen the recipe before I made this drink, I am still claiming that I made it up!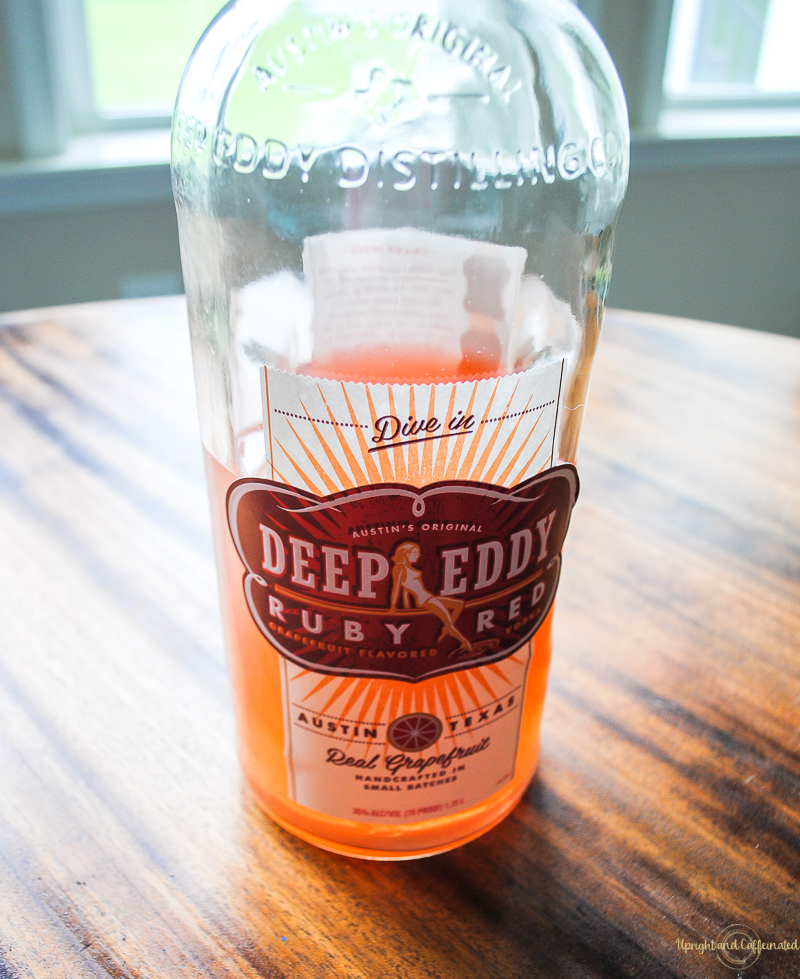 This drink is super easy and extremely refreshing.  I know a lot of people who say they don't like grapefruit, but have you tried Deep Eddy Grapefruit Vodka?  It is so much sweeter than biting into a grapefruit.  I highly recommend trying it at least once.
PIN IT ⇓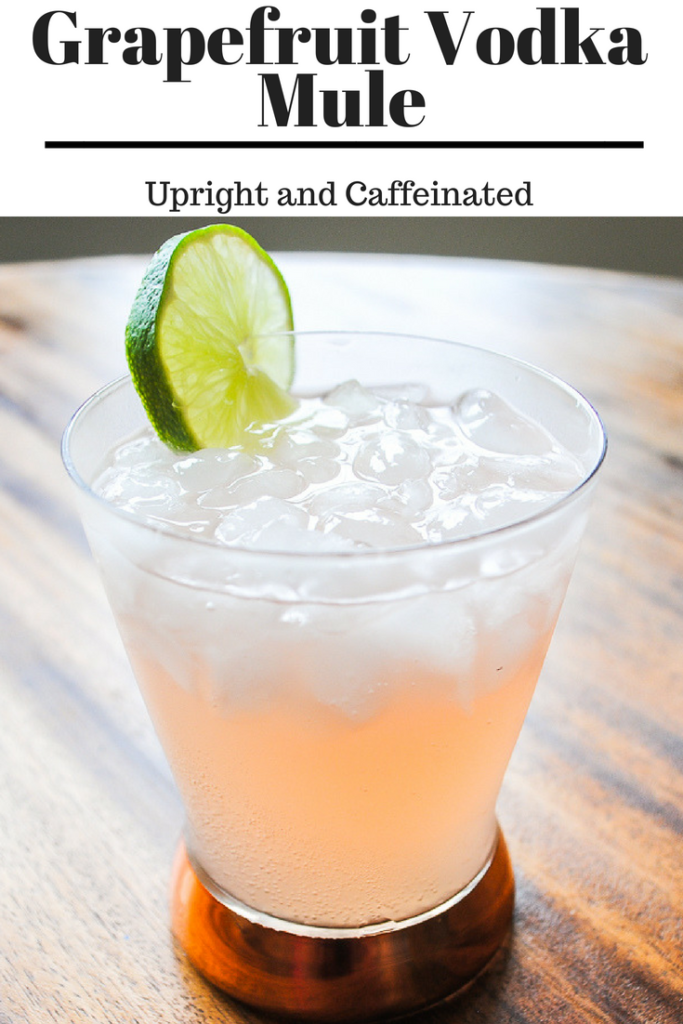 If you don't know much about me, let me share a little background.  I grew up in Texas (Dallas) then moved down to San Marcos (between Austin and San Antonio) for college, where I bar tended in Gruene (a little town known for drinking beer, listening to Texas country music and floating the river- yes, all at the same time).  If you have never floated the river in central Texas, put it on your bucket list!!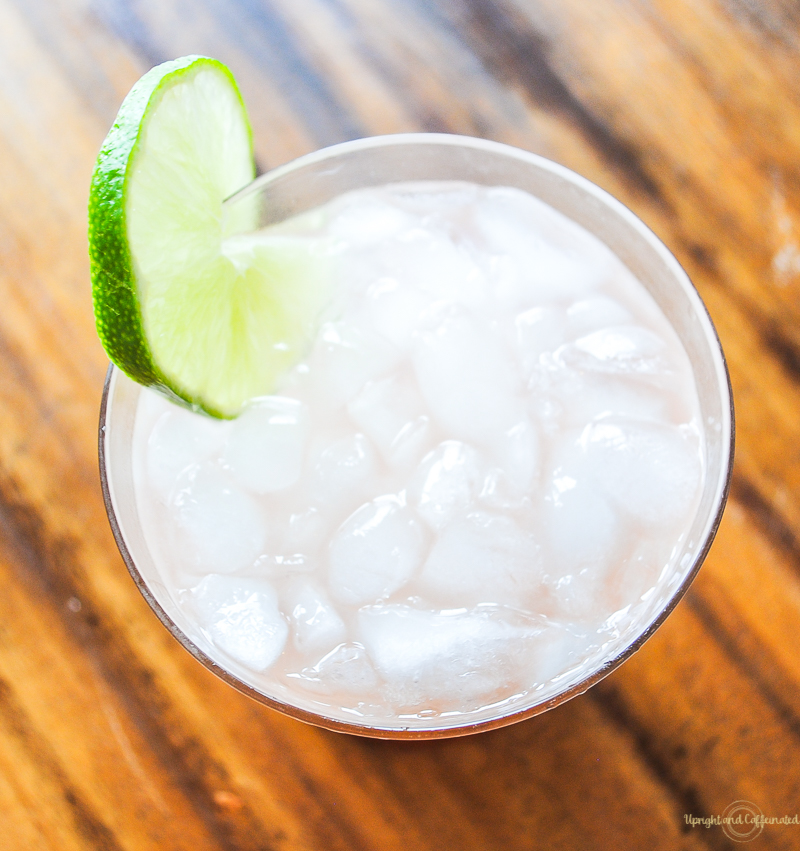 Anywhoo- I have a background as a bartender, so making up drinks is something I really enjoy.  I'm also a mom of two little kids so I enjoy drinking said cocktails that I make up.  I also have a love for Texas vodka.  Titos and Deep Eddy are my favorites.  Deep Eddy Grapefruit is by far my favorite flavored vodka.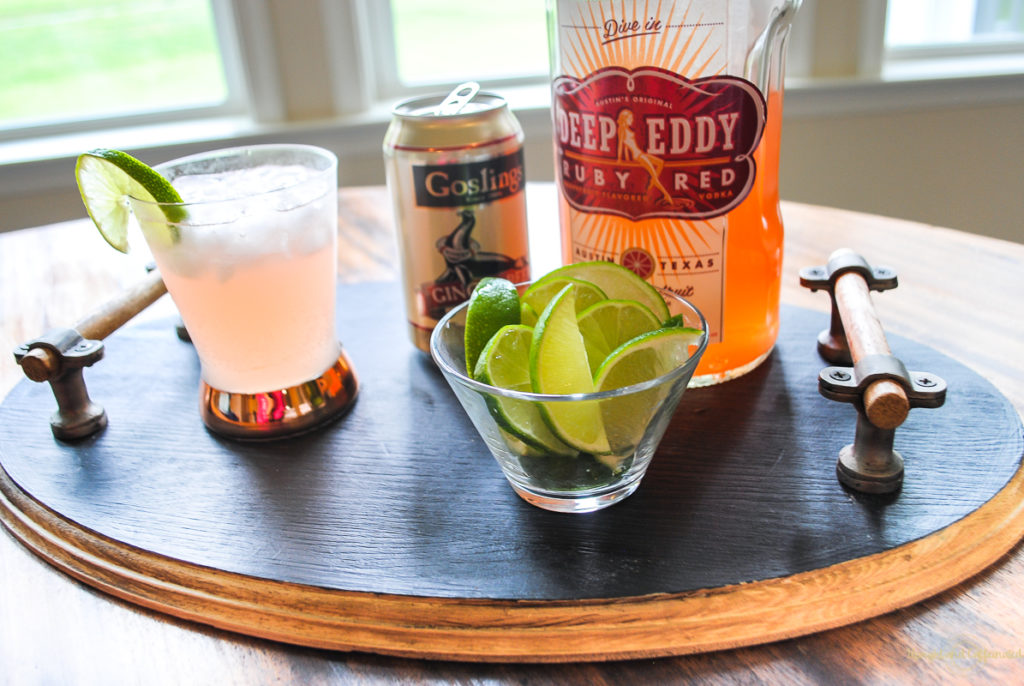 Want more summer cocktail ideas?  I joined with nine other bloggers to bring you another week of summer cocktails!
Orange Crush Cocktail from A Turtle's Life for Me • Tropical Sangria with Coconut from Daily DIY Life • Loaded Corona from Weekend Craft • Cinnamon Roll Fireball Shot from Our Crafty Mom • Rum Punch Summer Cocktail from Happy Go Lucky • Spiked Honey Arnold Palmer from Red Cottage Chronicle • Frozen Mango Margarita from a Family Around the Table • Ginger Beer Mojito from Creative Ramblings • Orange Creamsicle Cocktail from Create & Babble • Grapefruit Vodka Mule from Upright and Caffeinated
---
What You Need to Make a Grapefruit Vodka Mule
Grapefruit Vodka
Ginger Beer
Lime (optional)
How to Make a Grapefruit Vodka Mule
Fill a glass with ice.  Next, pour about 2 oz of grapefruit vodka over the ice.  Top with ginger beer.   Add a lime for garnish.
That's it.  Simple ingredients and super refreshing!  This is definitely my go-to summer cocktail.  There's just something so refreshing about grapefruit vodka.  The ginger beer adds the perfect amount of fizz to the drink without making it super sweet.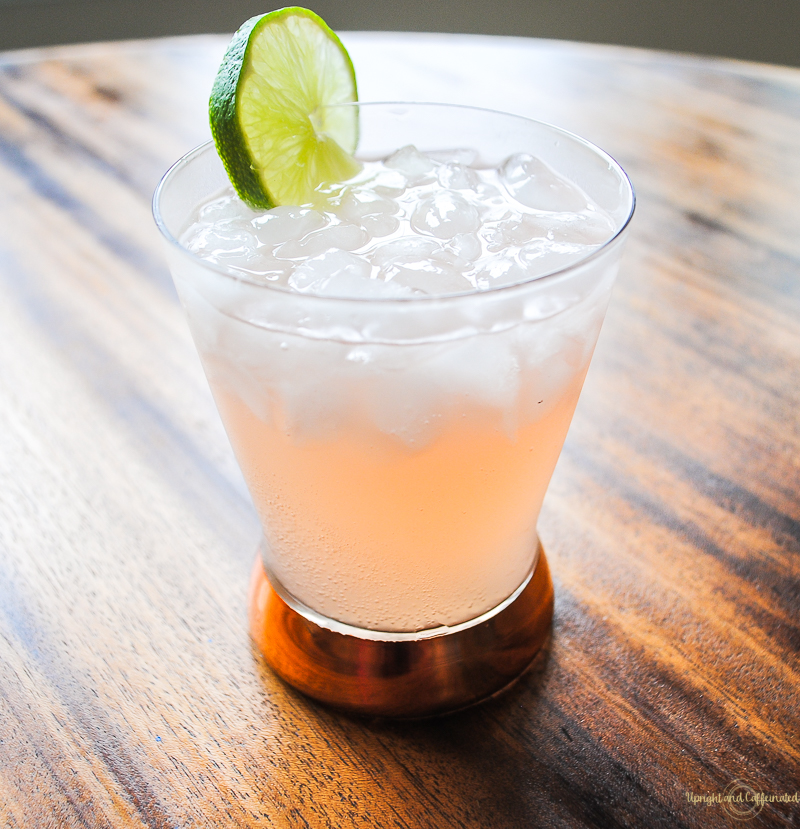 Next time you are at the store, pick up a bottle of Deep Eddy Grapefruit Vodka and a six pack of ginger beer.  You won't be disappointed!