Happy New Year friends! I am slowly getting out of the Christmas mode and back into real life.  It is freezing cold here, so I am delaying a few projects until the weather warms up a bit.  Like most people I have a few goals for 2018.  One of those goals is to provide more meaningful content to my wonderful readers (that's you!).  I have created a very short (and easy) four question- survey that I would love for you to fill out.  Keep reading if you want to hear about my plans for 2018!
Create your own user feedback survey
Plans for 2018
This post includes affiliate links to products.  I may receive a commission if products are purchased through the provided links.  My full disclosure statement can be found here.
---
Along with creating valuable content, I also have a few projects that I want to accomplish in the new year.  We are hoping to get our laundry room completed this year.  My father-in-law has an old kitchen counter-top in his shed.  The plan is to buy a couple of base cabinets for under the counter-top.  This would give me a place to store laundry detergent, dryer sheets and give me a counter-top to fold laundry!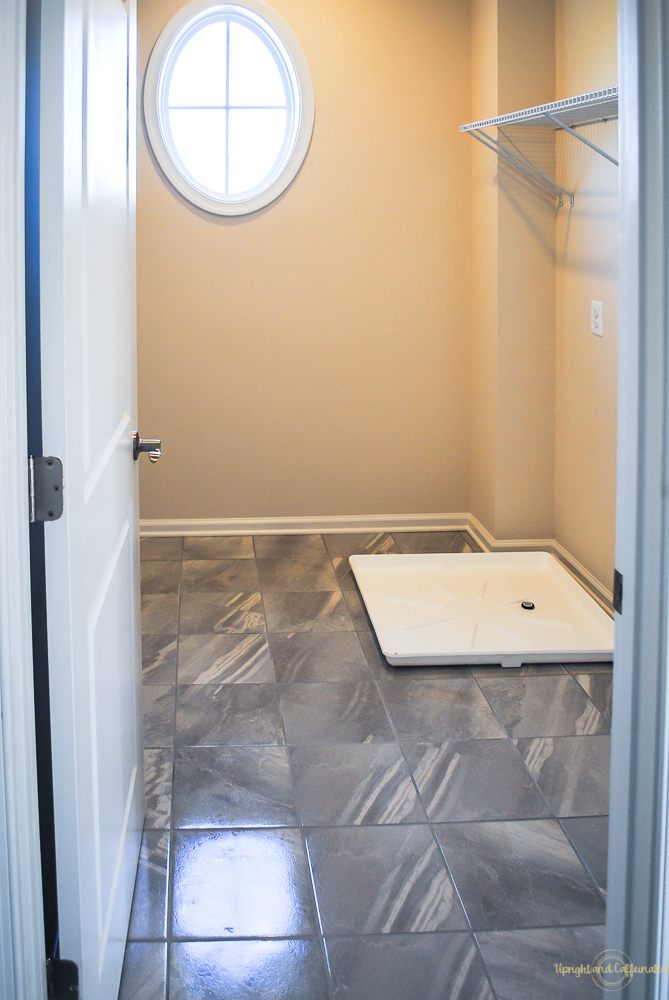 I'm also planning on creating a desk and shelving unit for our office.  This space is huge and has a glass door for privacy.  I absolutely can't wait to build a custom desk that both my husband and I can use.  We also plan to add shelves for storage and of course a place for my craft supplies and Cricut Explore Air 2.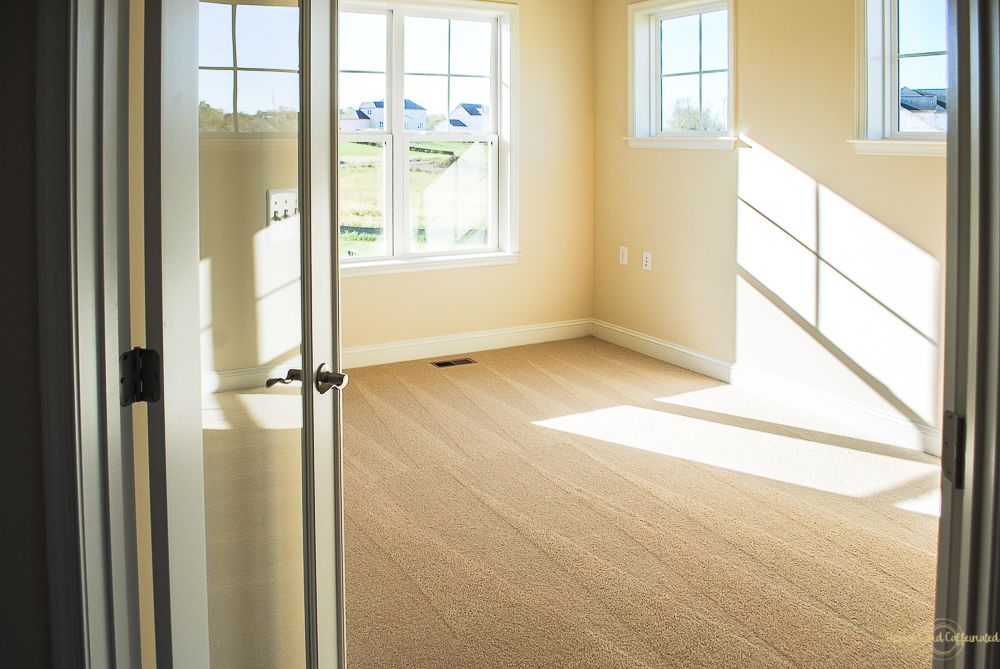 This is the current view of our office.  It has literally turned into a dumping ground of boxes and papers!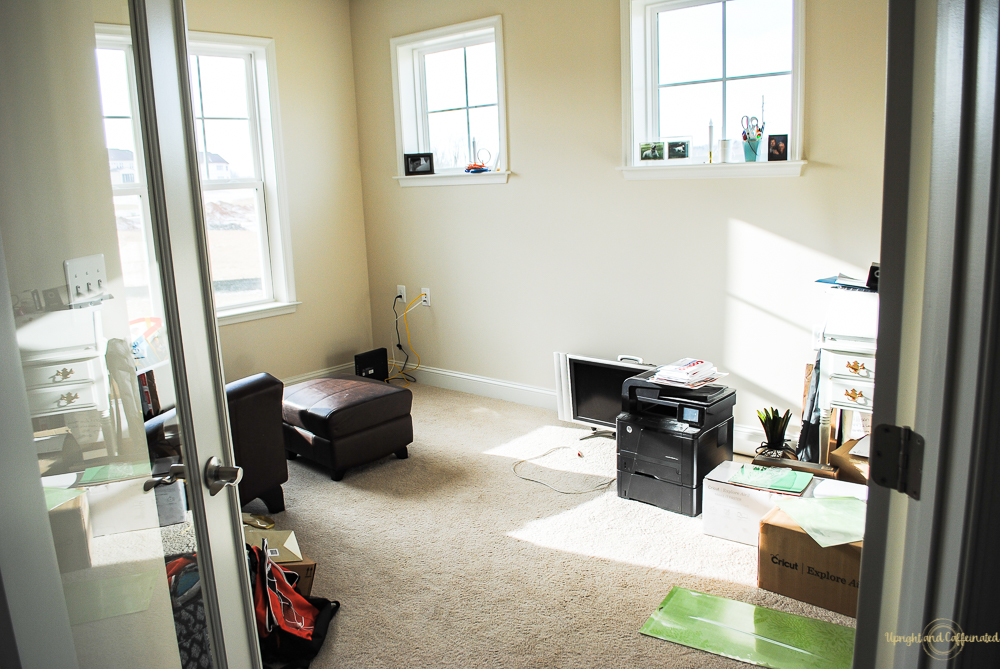 See my Cricut over there in the box?  Every time I want to use it, I have to take it out of the box, set it up in the kitchen and return it to the box.  I can't wait to have a permanent place for my favorite crafting machine!
Furniture Projects
I bought this buffet at an auction this past fall and I have yet to paint it.  I actually like the way it looks, but our dinning room table is a different shade of wood and I think both pieces in the same room would look a little off.  We are thinking a bright accent color, or dark blue.  What do you think?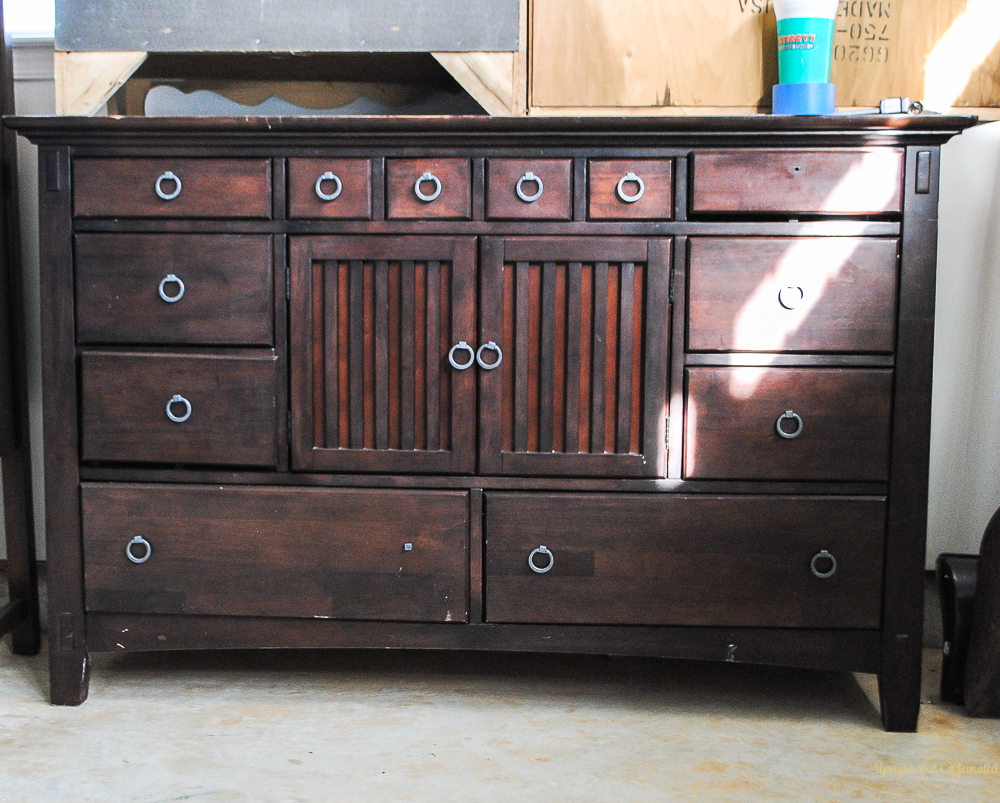 I also acquired this linen cabinet at an auction over the summer.  I still have no idea where I would put this, but I absolutely love it.  What color would you paint this?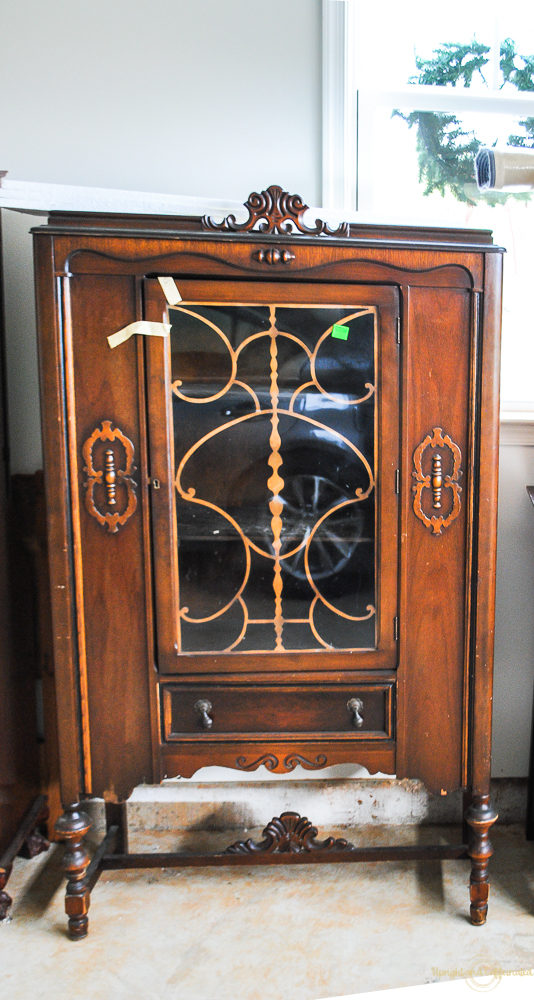 One of my husband's goals is to get all of the furniture out of our garage.  This is the current view.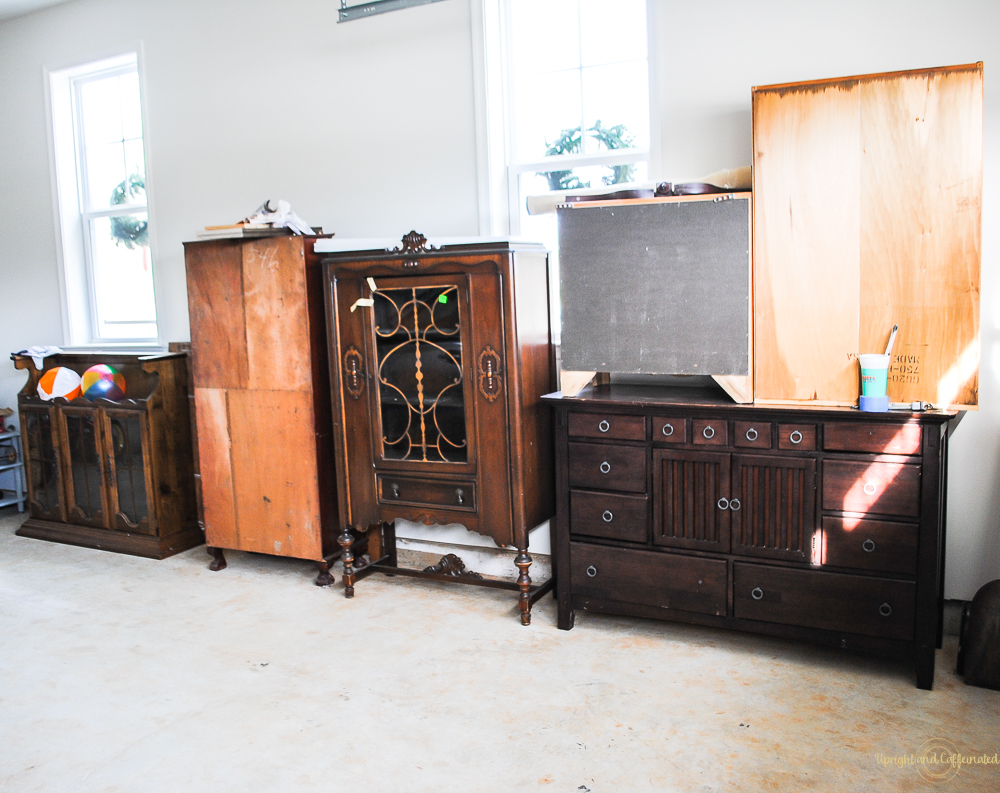 Basically, I need to paint and find a place in the house for each of these or sell them as is.
In addition to the two room projects and all the furniture projects, I am planning on getting more organized this year.  It helps that we just moved in to our new house…it's like we got a fresh start.  We are only moving things into our home that we really want or need.  Items that we don't use, we are selling or donating.
I truly hope I can inspire you to tackle more projects in your own home this coming year.  Don't forget to fill out the survey and let me know what you think.
Happy New Year!