As promised, I am sharing our home decor plans with you all.  Today, I am going to show you our living room design plans.  Our new home will have an open floor plan and the living room is in the center of the house.  I figured this was a good place to start with sharing our design plans and inspiration.
Want to know more about building your own home?  Check out this post on the basics of building your own home.
My husband and I both love a combination of rustic and coastal.  I'm calling our style, "modern coastal farmhouse".  I truly believe that a person's home is a reflection of their personality.  Your personality can't be described by one word, so your style shouldn't either.  We love the look of simple and rustic farmhouse but with pops of turquoise and coral to bring in a coastal, beach-y feel.
Living Room Design Plans
This post includes affiliate links to products.  I may receive a commission if products are purchased through the provided links.  My full disclosure statement can be found here.
I found this rug online and immediately fell in love.  This rug will serve as the pop of bright color in the living room.  The bright blues, coral and navy are lovely.  I also love the distressed look of the rug as well.
Since the rug is so vibrant, we plan to go with simple furniture in the room.  Although I love the look of white or cream for a couch, with two toddlers and a dog, it is just not practical.  A soft, light gray sofa and love seat will look perfect in our living room.  I plan to style the sofa with seasonal throw pillows.  One of the things I love about this sofa/love seat combo is there are no back cushions.  We had a sectional sofa for years and the back cushions lost their shape so quickly.  I was constantly trying to fluff them up, but they always looked droopy.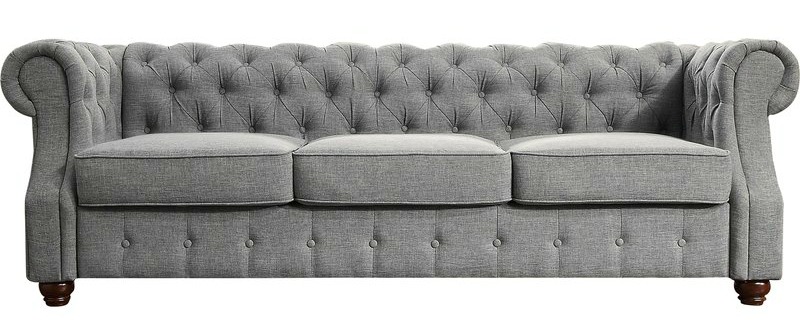 This accent chair is affordable and comes in tons of color options.  I love the navy chair to bring out the navy blue in the rug.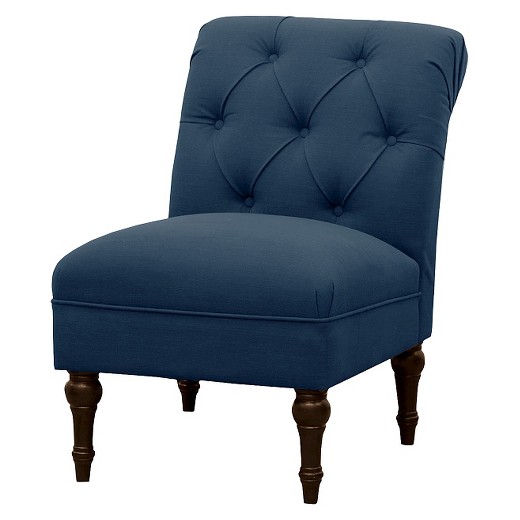 We plan to repurpose an entryway table into a "back-of-the-sofa" table since the back of the sofa will face the kitchen.
 Check out our Christmas Home Tour. Click the picture below.

Although we have eight recessed lights in the living room, I  would love to have a small accent table with a lamp.  This accent table gives our living room a touch of rustic with the wood and metal.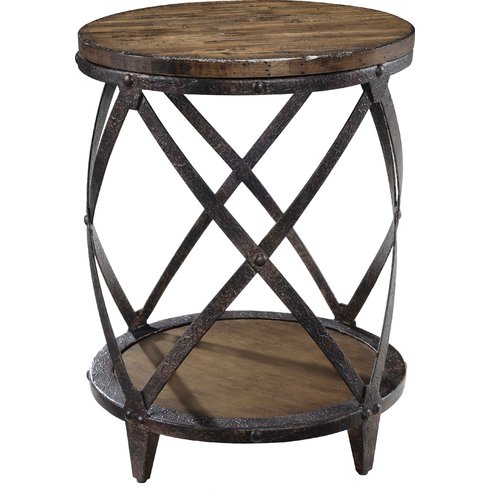 The lamp also brings a bit of farmhouse feel with the clear glass and metal finishes.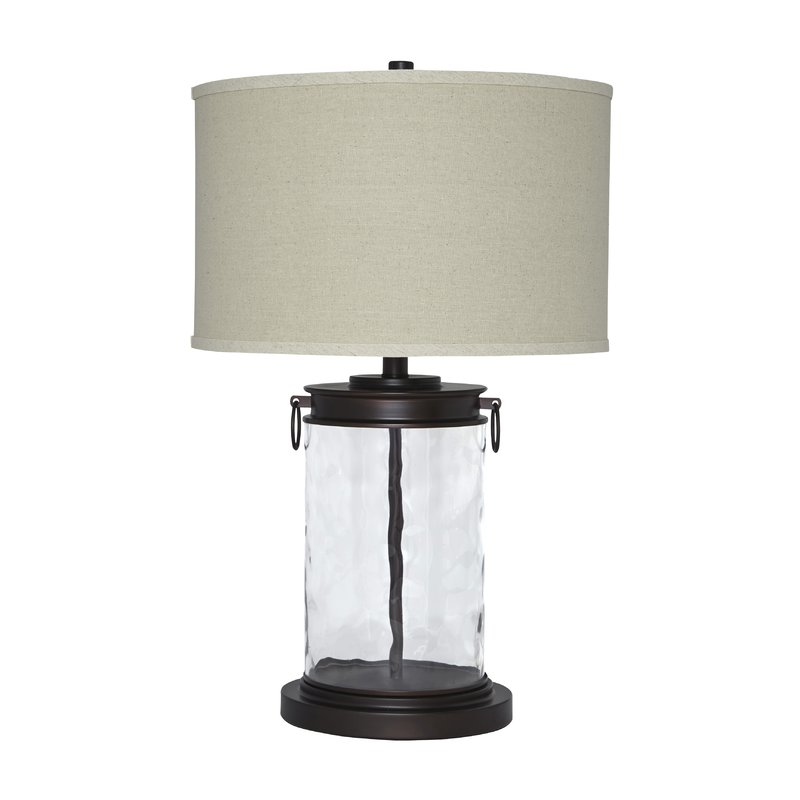 This is what the living room looks like now.  Like I said, it is a very open space.  We plan to make sliding barn doors for the wall that separates the living room and the sun room. Eventually we will also add built-in cabinets and shelves to the recessed area to the left of the fireplace.  Those cabinets and shelves will house all of our media equipment, DVD's and of course will display some coastal and farmhouse accents.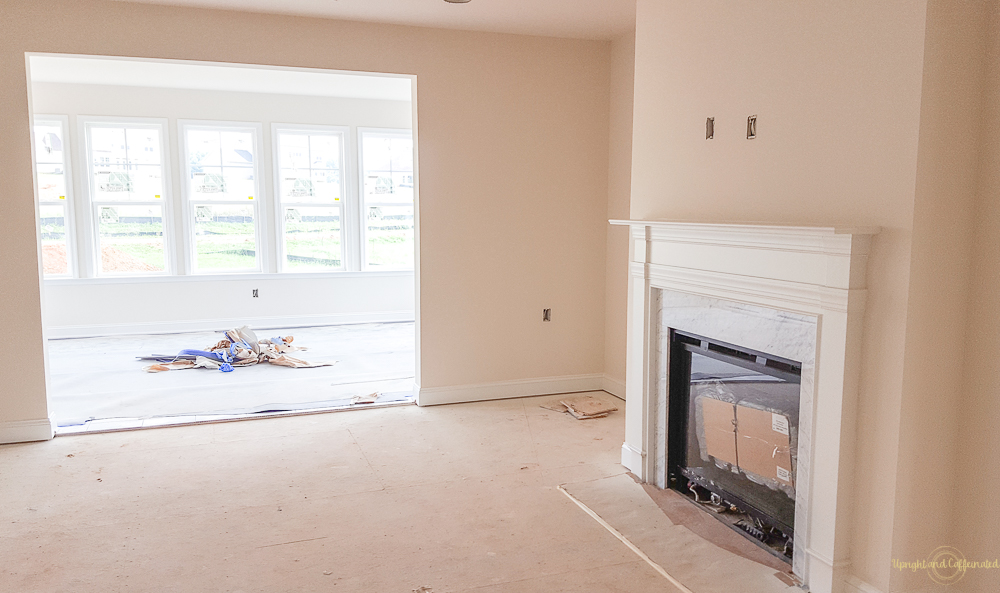 I'm looking forward to sharing the progress of our home and can't wait to show you how our living room design plans all come together.
PIN IT⇓