Decorating with pumpkins is one of my favorite things to do during the fall season.  Pumpkin decor can be put up late September and kept up through Thanksgiving.  There are so many varieties of pumpkins and in recent trends, white and light green pumpkins have soured in popularity.
I have pulled together some of my favorite DIY pumpkin decor ideas to share with you.
---
This post includes affiliate links to products.  I may receive a commission if products are purchased through the provided links.  My full disclosure statement can be found here.
---
Click on the picture to take you directly to the blog post and tutorial!
One of the things I love about these projects I'm sharing with you today is that they are so versatile.  You don't have to be a pro at sewing or painting to recreate any of these beautiful DIY pumpkin projects.
I also love the fact that you can make any of these in early October and leave them out through Thanksgiving!
More DIY Pumpkin Decor
I love decorating with pumpkins for the fall, and I hope this post has inspired you to grab a paint brush or some fabric to make your own DIY pumpkin decor.
If you are not into DIY-ing your own pumpkin decor, you can check out some awesome pumpkin decorations at Peir 1 Imports, World Market, Target, or Walmart.
Happy Fall Y'all!
Want more fall inspiration? Check out Falltober, featuring the best fall projects from my fellow bloggers!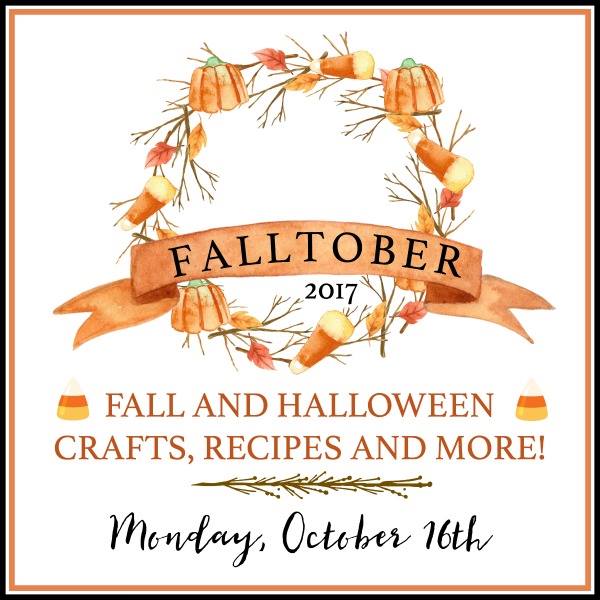 Welcome to a Falltober Celebration –
hosted by Barb Garrett and The Everyday Home. 
A Blog Hop showcasing both Fall and Halloween projects! 
Please make sure you visit each of these sites below.