The thought of purging my closet scares me.  I get overwhelmed just thinking about it.  It seems like a huge daunting task that will take all day.  An entire day of going through clothes, shoes, bags, scarfs and who knows what else is hiding in there.  So I'm not going to declutter and purge my closet.  Instead I'm going to declutter and purge the three places in my house that are the simplest and easiest to tackle in just three hours.
Yup- just three hours is all it takes to declutter and purge the following three places in your house.  Look at this as a baby step to decluttering your entire house.  This is the first step towards getting organized and ridding your home of junk you don't need.
Let's get started!
This post includes affiliate links to products.  I may receive a commission if products are purchased through the provided links.  My full disclosure statement can be found here.
Bathroom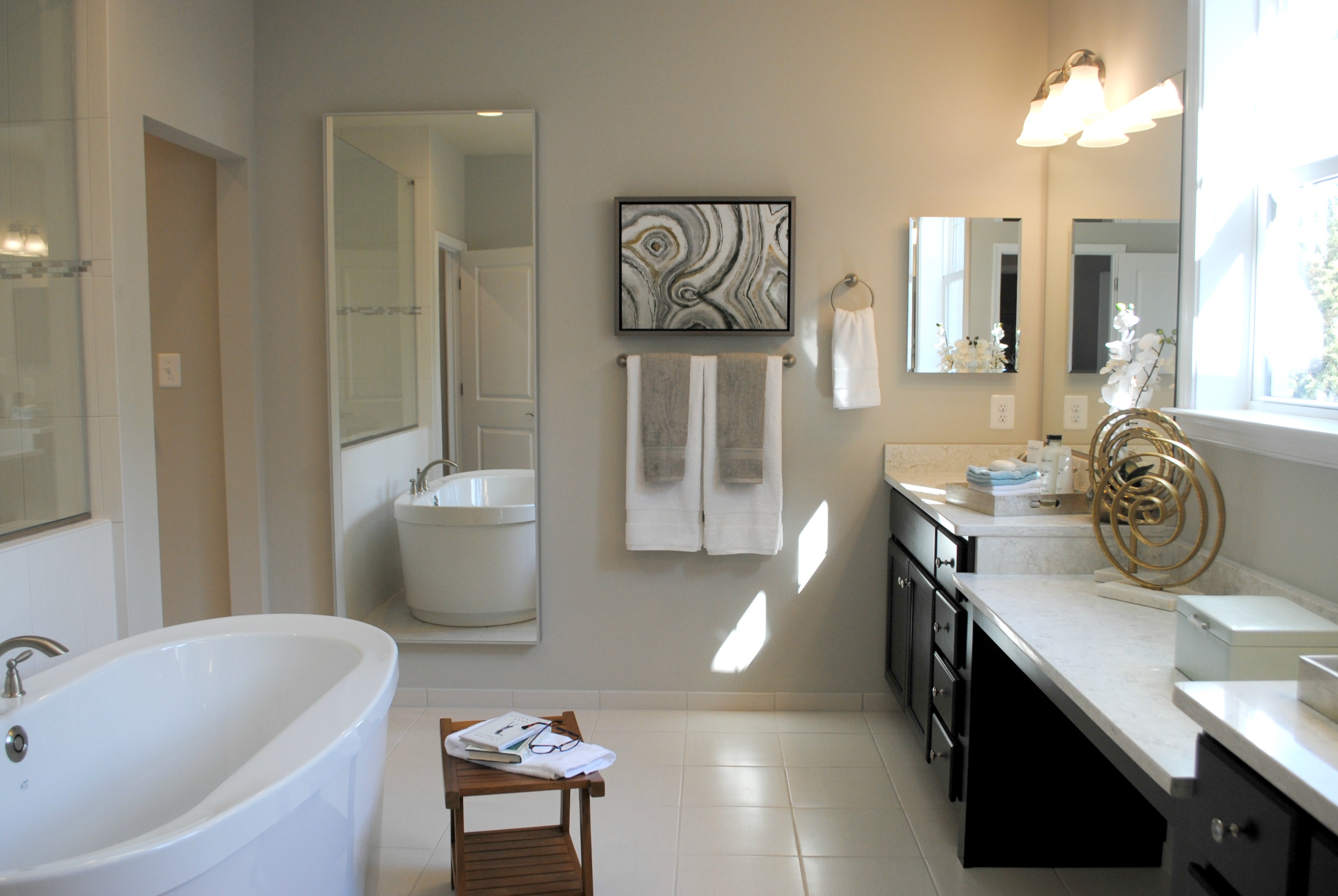 Our bathroom is split up into two parts.  The "getting ready" area and the "potty" area.  The tiny room that houses our toilet and little trashcan stays fairly uncluttered.  I just need to take the trash out weekly and we are good there.
The rest of the bathroom was another story.  We have a double sink vanity that seems to collect everything from hair products, deodorant, toothpaste (in multiple varieties) and random toys.  DON'T OPEN THE CABINETS!  Seriously, if I opened the cabinets under our sinks there was a likely possibility that something would fall out.
The shower also seemed to collect trash.  Empty (or nearly empty) bottles of body wash, shampoo and face wash.
I was desperate to clean up and get rid of the stuff we didn't need.  I had a plan!
Declutter and Purge
Get rid of anything that is expired– medicine, skin care products, makeup.  Anything that has an expiration date.  Check the date and if it is past it's prime, get rid of it!
Get rid of anything that is empty or nearly empty.  If there is a drop left in a tube of moisturizer, order a new one and toss the one that is almost empty.
Purge the things you don't use.  Did you buy a bottle of dry shampoo thinking you'd use it and it sat in the back of the cabinet for two years?  Get rid of it!  Did you find an old make up case with samples that you got as a free gift?  Donate it!
Remove things that don't belong.  This was like a game of where's Waldo…can you find the wine glass, the matchbox car, the coffee mug?  Seriously,  If it doesn't need to be in the bathroom, move it out.
Get organized. Grab some baskets and organize your stuff!   Here's a great post to inspire you to organize your bathroom.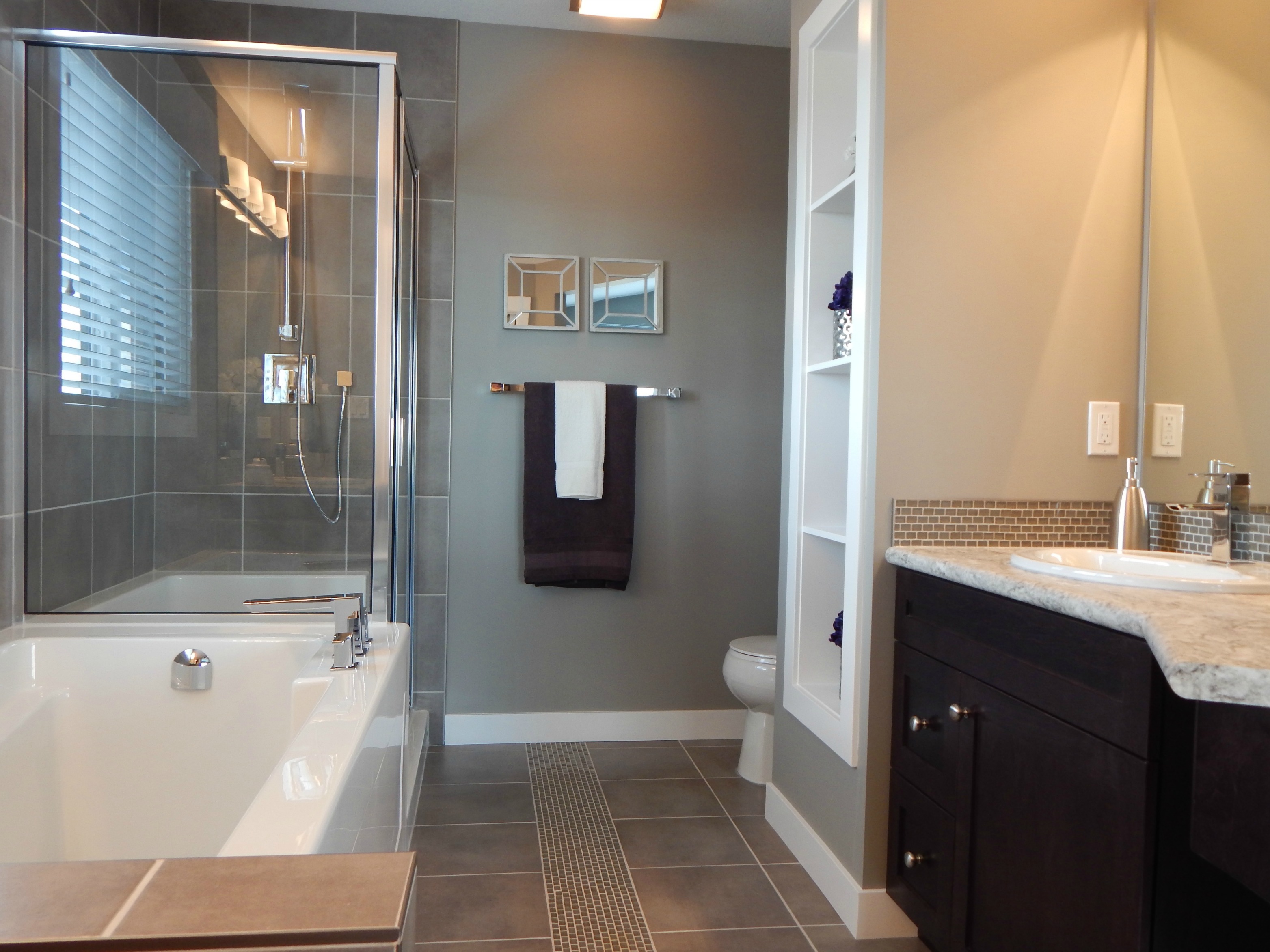 Refrigerator
My fridge doesn't get as cluttered as it used to because I'm crazy about cleaning it out weekly.  I once read something that said you should always be able to see the back of your refrigerator when you open the fridge door.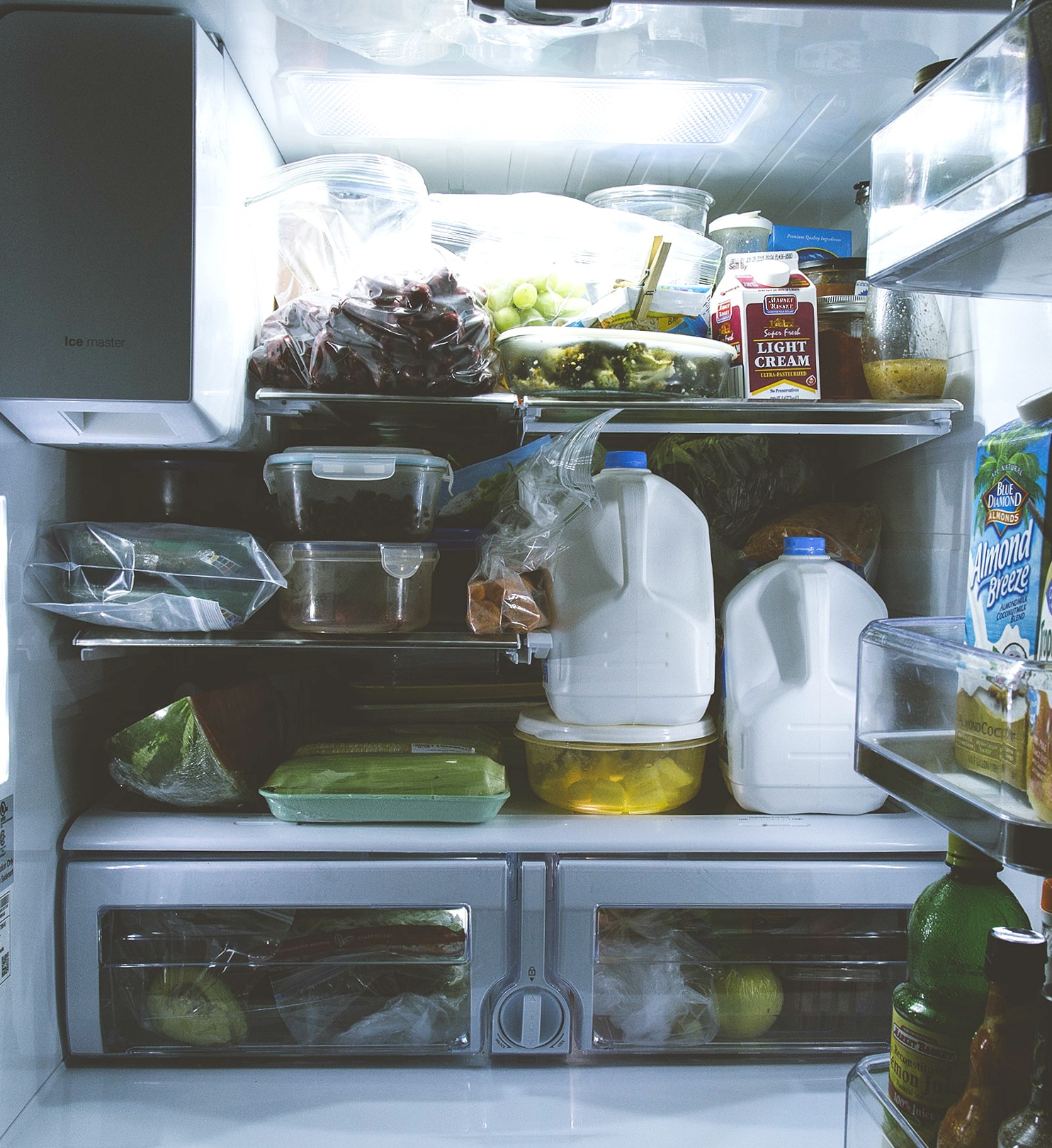 Declutter and Purge
Discard everything that is expired.  I like to start with the doors.  I can find a few condiments or salad dressings that are expired.
Get rid of things you didn't like.  Bought a different brand of pesto that you didn't care for, but still placed it in the fridge after you opened it?  Get rid of it.
Throw out leftovers.  This seems simple, but go through all of your glad ware or ziplock containers and throw out old food.
Don't forget the freezer.  Throw out old food that has freezer burn.  If something seems like it is getting close to expiring, pull it out, defrost it, cook it and eat it.
Toy Box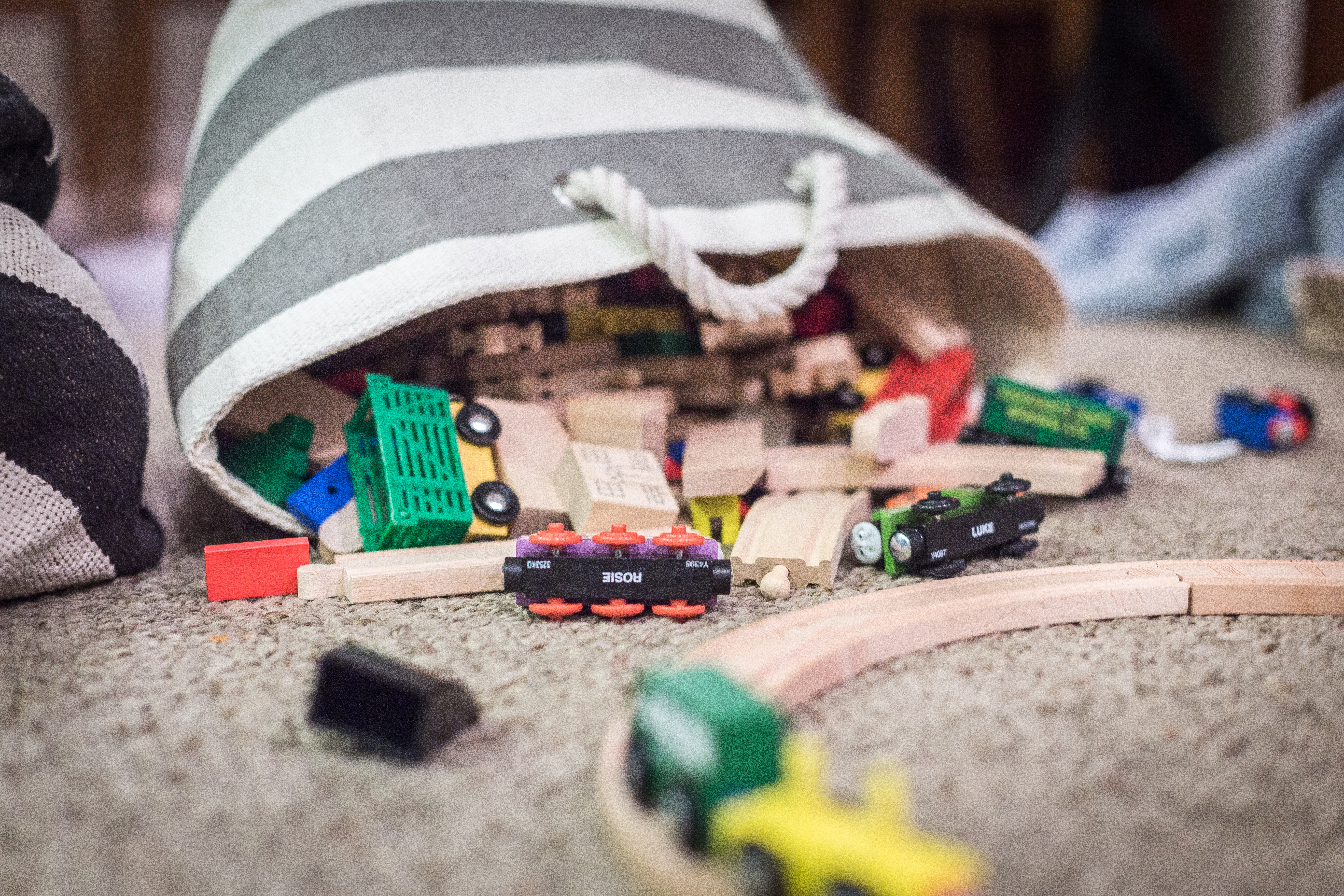 My kids' toy box was so cluttered.  So much so that it was overfilled and I had toys all over the living room.  I knew their toy box needed to be decluttered and purged, but I was overwhelmed by the sheer amount of toys they had in there.
Christmas time is a great time to declutter and purge your kids' toys (also around birthdays).   Anytime they are getting new toys, it might be time to evaluate what toys they have and what they play with to declutter and purge. Just don't watch Toy Story before you tackle the toy box!

Declutter and Purge
Throw out anything that is missing pieces.  Puzzles.  I got rid of so many puzzles.  If you are missing pieces, throw them out.  I also got rid of a few games that were missing pieces as well.
Get rid of broken toys.  Throw out broken toys.  Seriously, put them in the trash.
Donate toys your kids have outgrown.  Donate gently used toys or pass them along to friends or family members who have younger kids.  If your kids have outgrown certain toys, there's no reason to keep them.
Get Organized!  Once you have decluttered and purged, it is time to get organized.  Invest in some baskets to keep toys seperated by category.
You can declutter and purge your bathroom, refrigerator and kids' toy box in just three hours.  Again, these were the three areas in my house that were the easiest to tackle.  Each area took about one hour to declutter and purge.  Baby steps to getting rid of the junk!
The trick is to put everything back in an organized fashion and try to keep it organized!  Since I delcuttered and purged the boys' toys, I have been amazed at how much easier it is to keep their play area clean.  Now that everything has a place, it is easier to pick up!