Y'all- I'm so stinkin' excited to share this update on our new house with you! We are currently building our dream house!  The builder recently put in the stair rails so we were finally allowed to go in (for safety reasons we couldn't go in until the rails were installed).  Hope you enjoy the sneak peek of our new house design.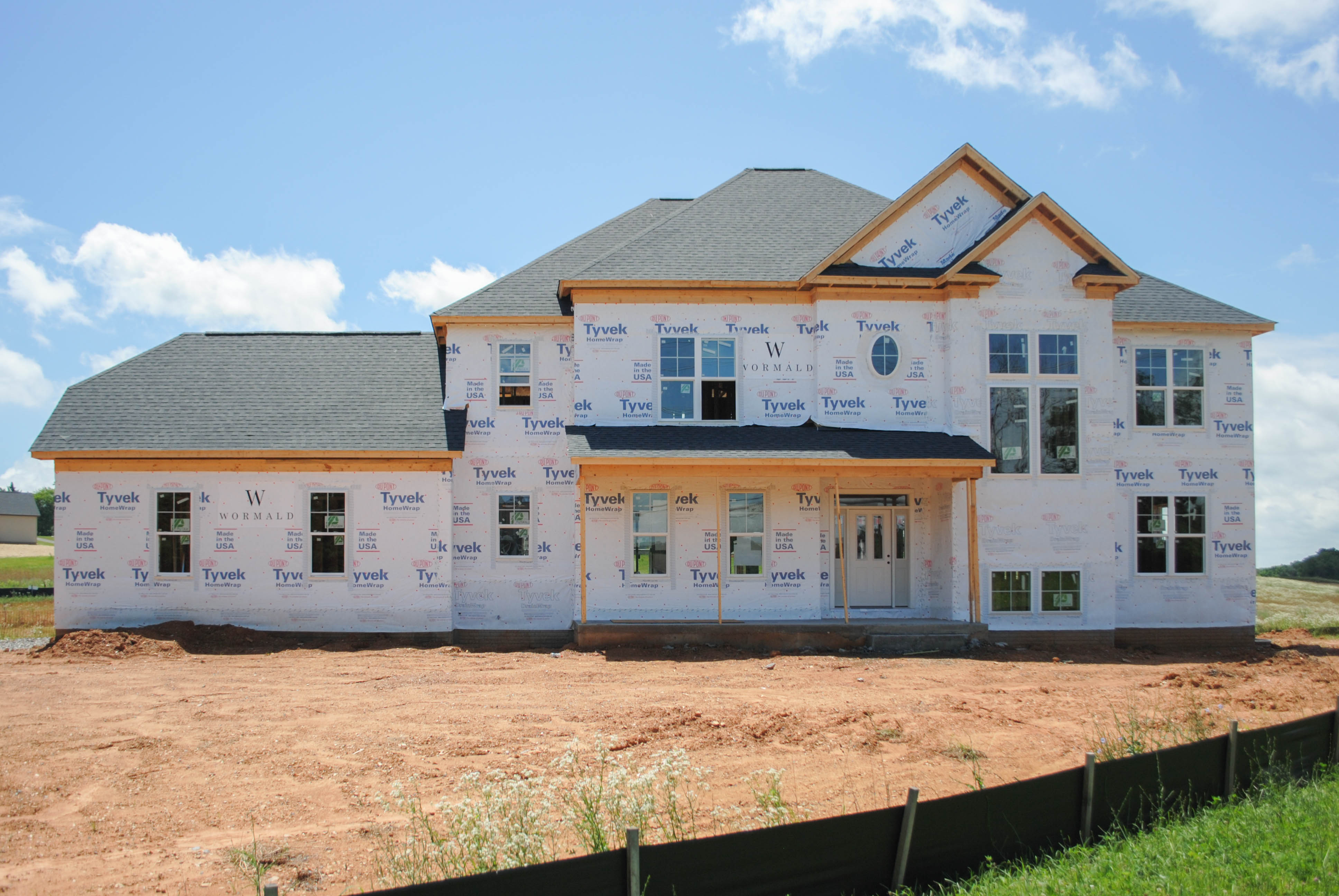 The Backstory
We sold our tiny little downtown condo in Washington, DC just a few short mon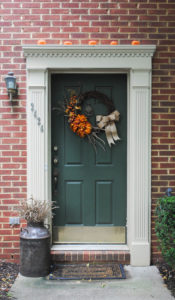 ths
before I got pregnant with our oldest.  After moving four times in a little under two years, we finally settled in a quaint little townhouse in historical Alexandria, Virginia.  It was a rental that was perfect for our little family of three (plus the dog).  Of course, a week after we moved in, I discovered I was pregnant again.
We rented that townhouse for three years and it really was the prefect place for where we were in our life.  But as life changes, so did our needs.  Our kids started growing, the dog started having trouble going up and down the stairs (our townhouse was four stories) and we needed more room.
The Search
We began searching for a house in a neighborhood close to my husband's office.  The area is very expensive and everything we found within our price range would need a ton of work.  Although I love a good DIY, my husband does not! We decided to continue looking when a friend gave us a brochure for a builder who happened to be selling homes in a small development closer to where my husband grew up.
Both my husband and I had low expectations when we first met with the builder because our tiny condo in DC was new construction when we bought and it had so.many.problems.  I really didn't want new construction, but I promised my husband I'd keep an open mind.
This is a picture of the first house built in our new neighborhood!  Can't wait to meet these new neighbors!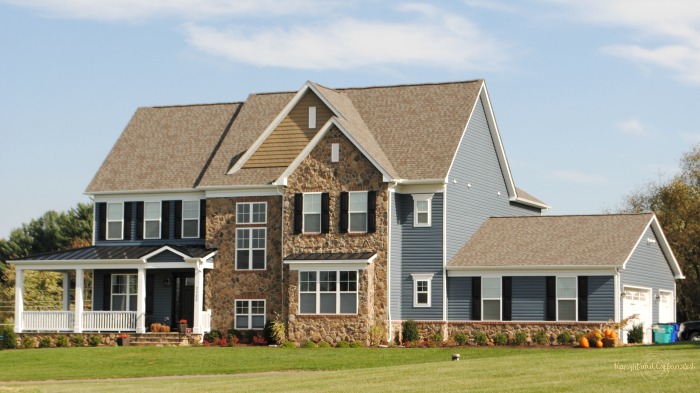 Needless to say, we fell in love.  We loved the builder's designs, the flexibility to customize, the area and schools…literally everything.  Here's the deal though, we had to make a sacrifice.  After a long talk, we made the decision to live further out which means a much longer commute for my husband (and for me when I have to go into the District). But we weighed the pros and cons, and for us, living closer to family, having an acre and a half of land, and designing our dream home was worth the commute.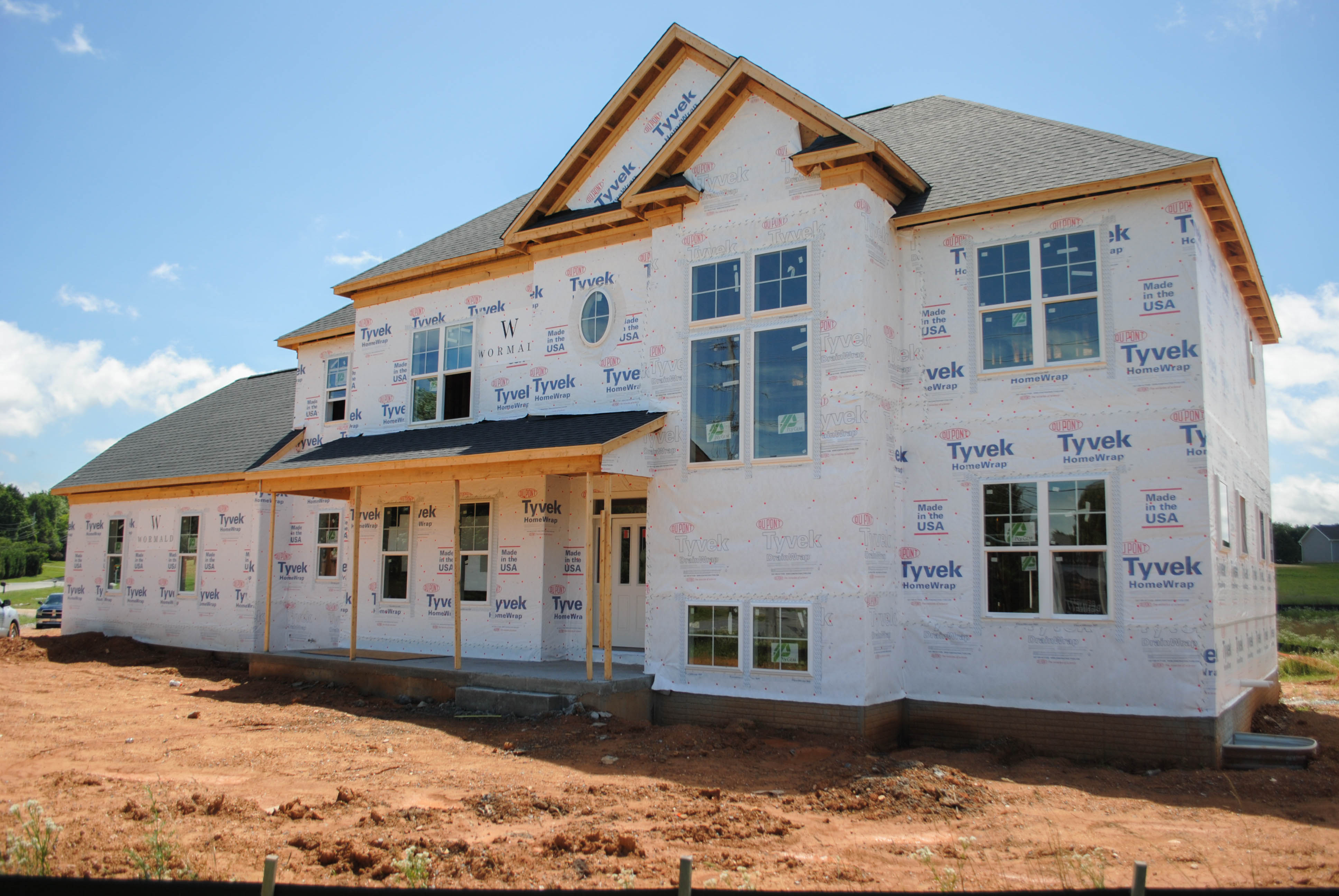 The House
When we met with the builder  were able to pick which lot we wanted and we immediately put down a deposit to hold our favorite lot.  The process from the time we put down the deposit to the time we signed the contract was about two months.  We had a lot of questions and wanted to make sure we were making the right decision, so we took our time.
The builder gave us seven different floor plans to choose from, however; within those seven floor plans there were tons of custom options like additional rooms, different elevations, and plenty of flexibility to add windows or redesigning the bathrooms.  Our new house design is very custom and no one else will have "our" house.
Click here to see the builder's floor plan.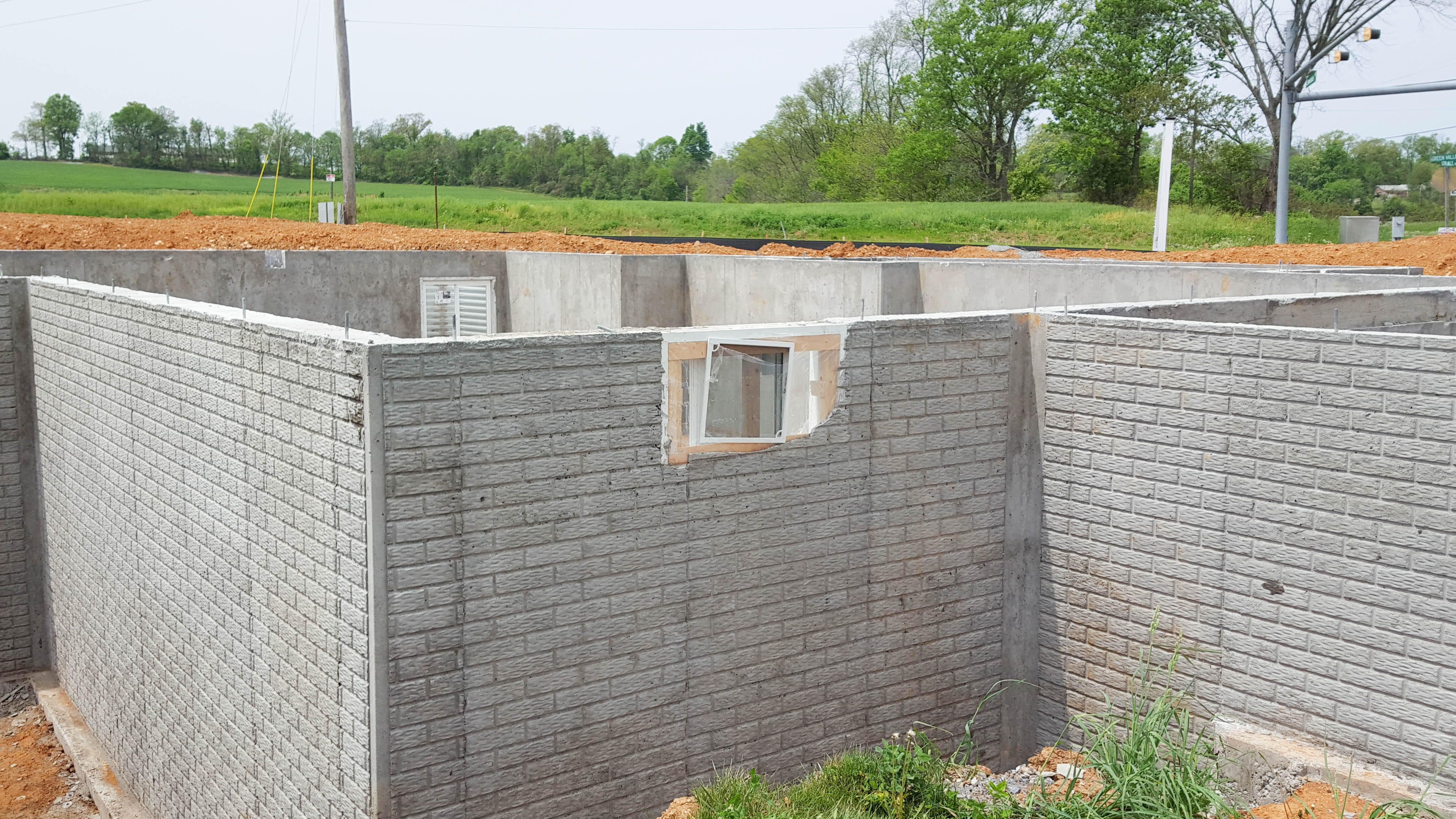 The Changes
We made a few custom changes to the original floor plan to make this home more functional for our needs.  We added a sun room off of the back of the great room.  (The original plan had an option to add a sun room off of the kitchen, but we didn't like that location.)  We also completely redesigned the master bathroom to a more modern design.  By replacing the two separate vanities with one double vanity and extending the shower along the entire back wall of the bathroom, the shower area will have a much better flow.  We will now have a walk-in, door-less shower instead of one with a glass door tucked in the corner of the room.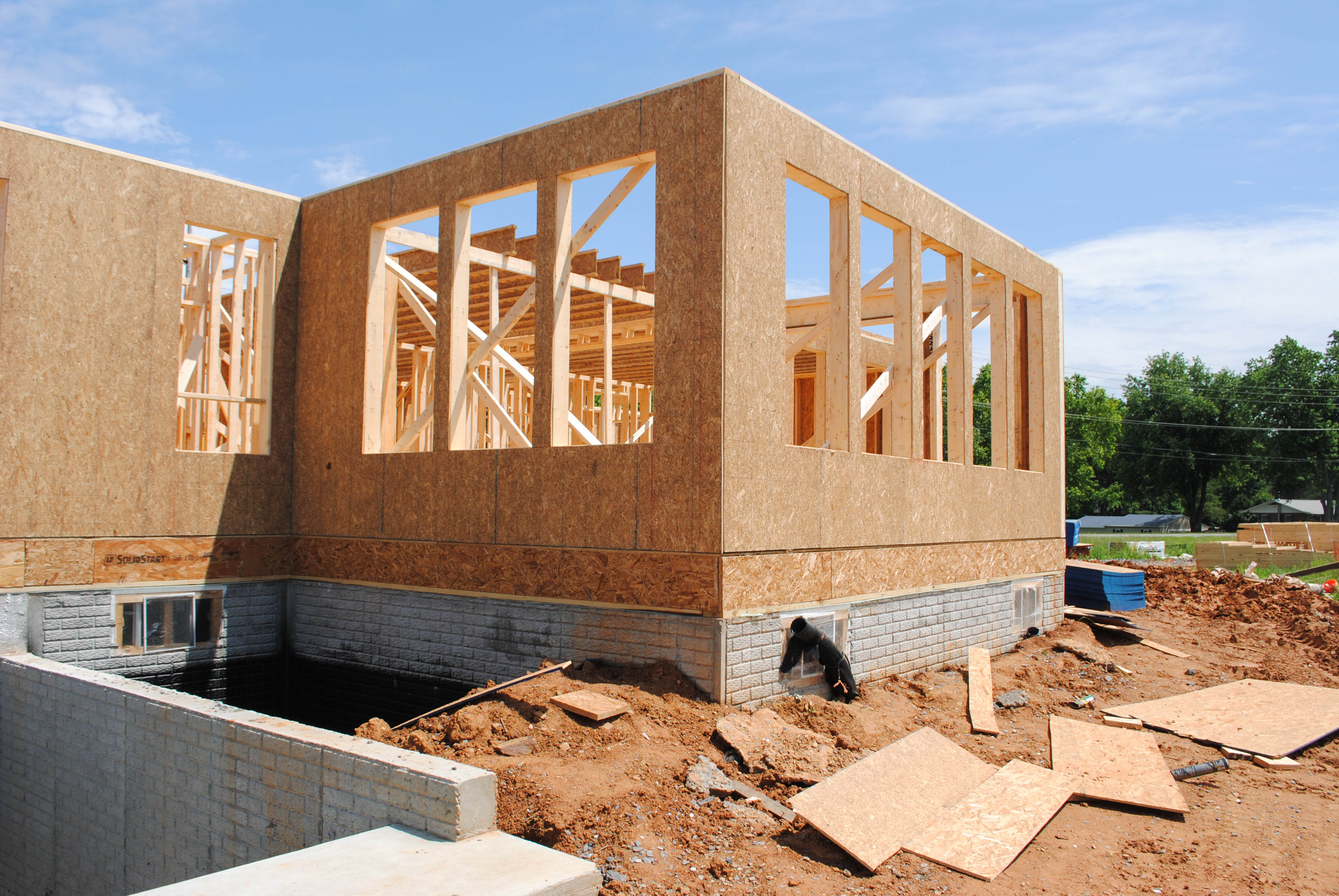 Windows were another big addition for us.  We added windows in the office, playroom and in our bedroom.  Light is important and with these new highly efficient windows, there is less of a chance of heat escaping than if we had bought a home that was 40 years old.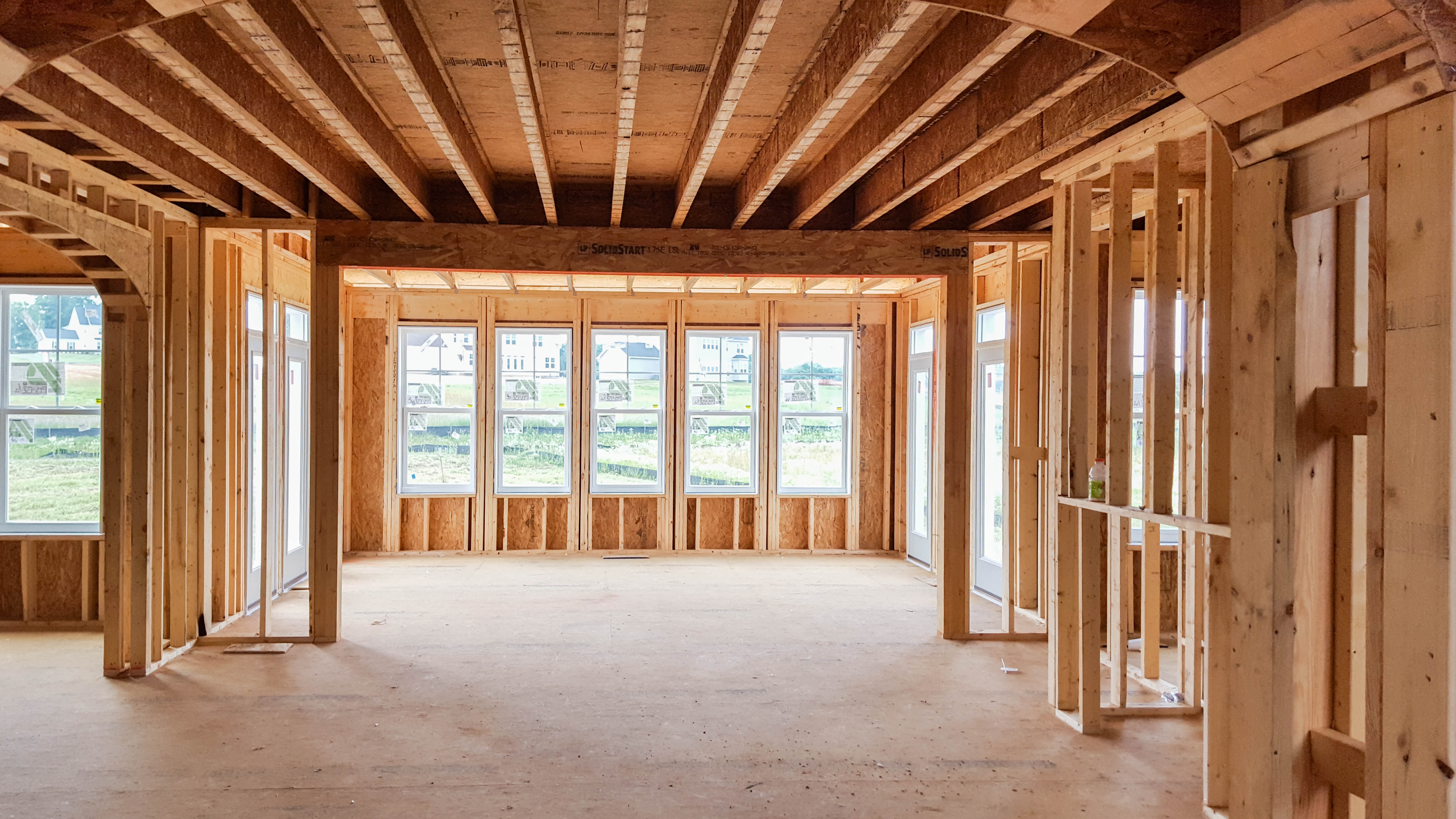 The Upgrades
Our new house design includes upgrades in the kitchen, bathroom and siding of the house.  We worked with a Realtor (who happens to be a good friend) and she explained that even though we are just now building, (and have no plans to move) we need to think about resale. We upgraded the kitchen cabinets, vent hood, refrigerator size, counter tops, faucet and sink.  In the bathroom we also upgraded the counter tops and vanity as well as the tile on the floor and in the shower.
The builder we are working with offers hardwood floors in the majority of the main floor of the house.  We did add hardwood in one additional room as well as the upstairs hallway.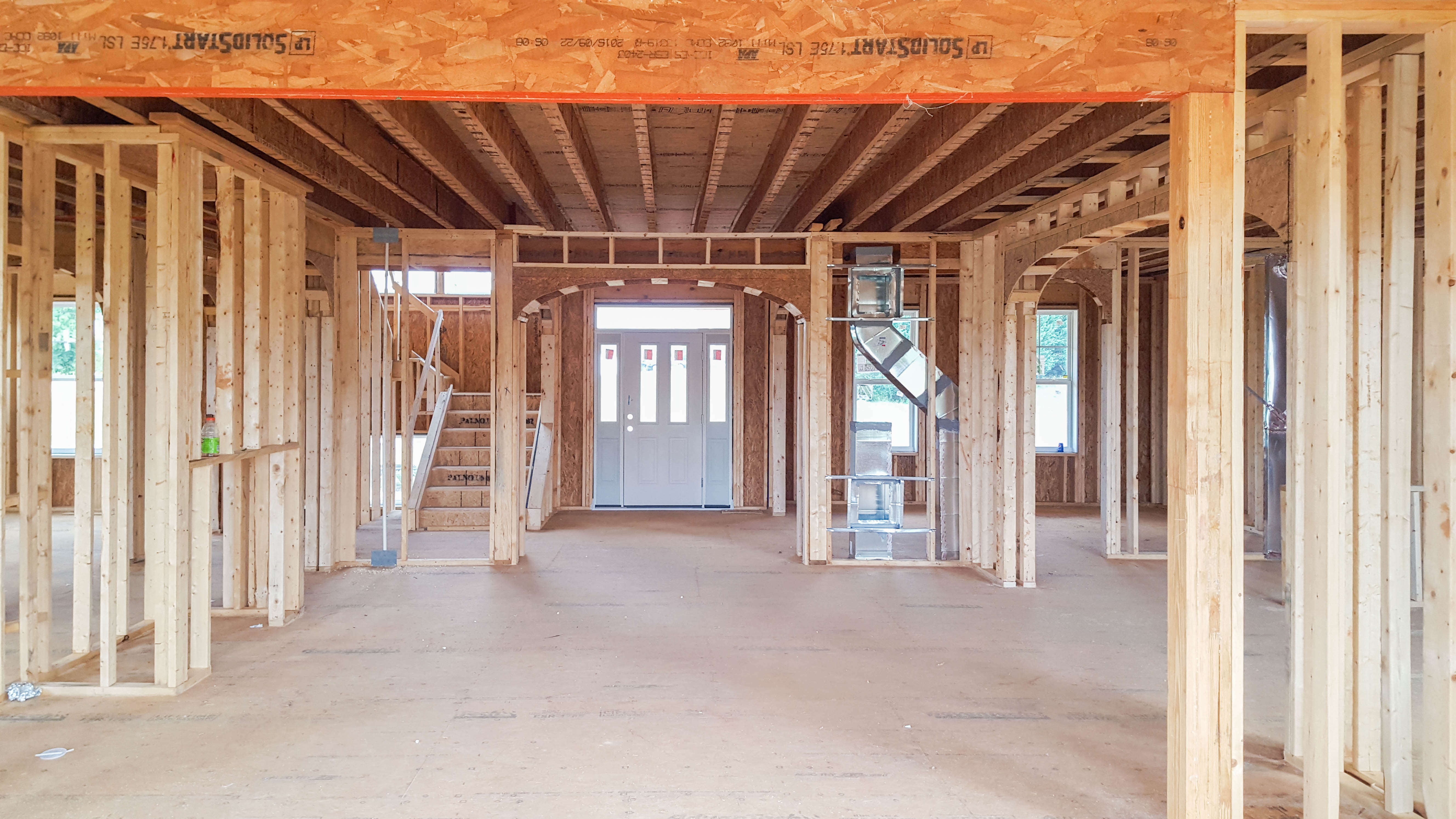 If you are thinking of building your own home; build in upgrades in your house budget– you will definitely want to upgrade something!
The Progress
We are scheduled for our dry-drywall walk through on Monday.  That means that all of the framing and guts of the house will be completed by the end of this week.  Last week we met with the electrician to discuss moving some electrical outlets, add some recessed lights, and walk through the entire house to ensure our electrical needs would be met. We also had a walk-through with the low-voltage provider who will do all of our wiring for our cable and HDMI outlets.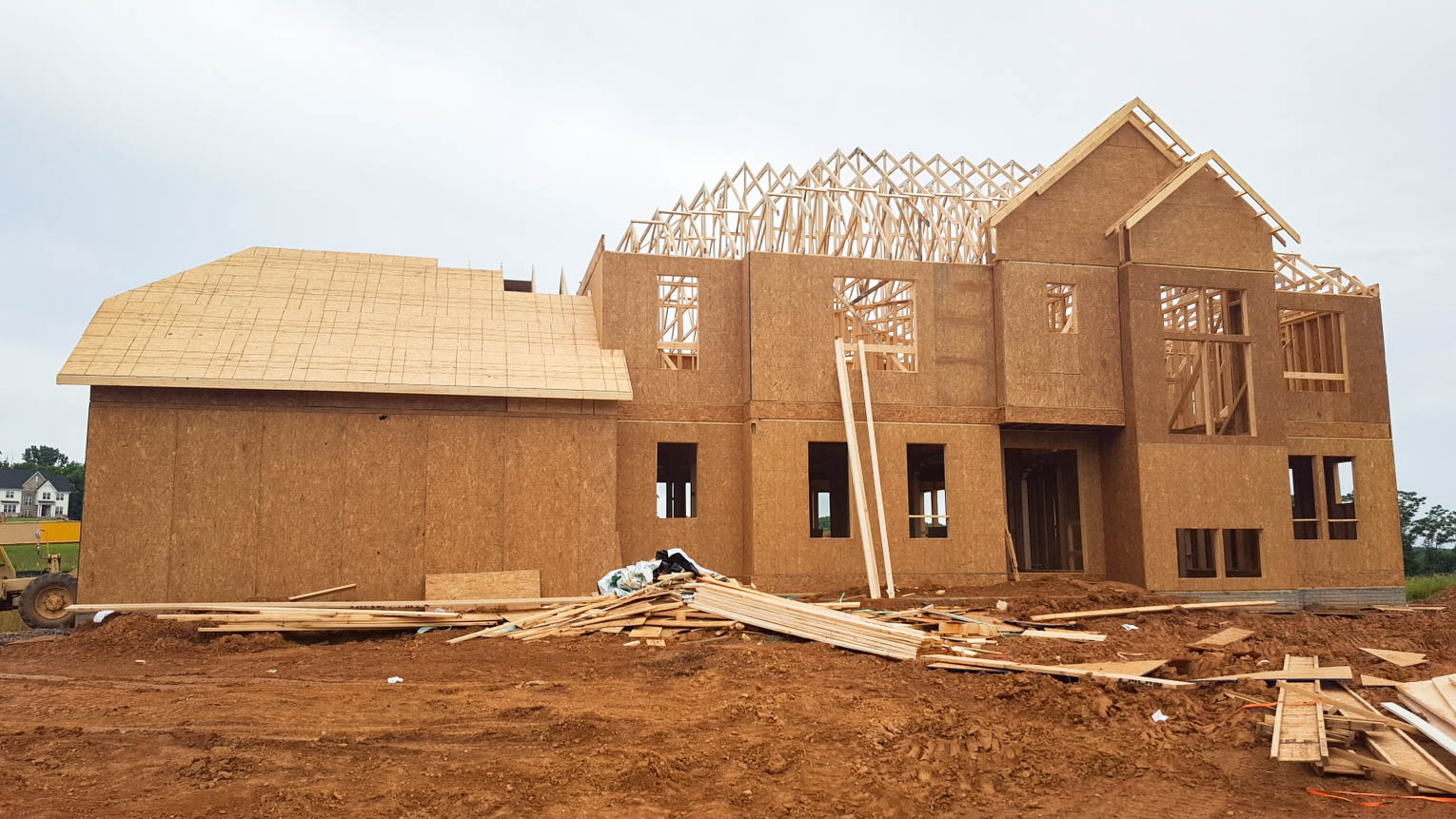 We have floors, stairs, a roof, windows and outside doors.  The plumbing is complete as well as the fire-prevention sprinkler system.  Next up- insulation and drywall.
This house is definitely coming together.  I'm planning on sharing our customized floor plans with you all soon as well as my ideas on design and decor for the home.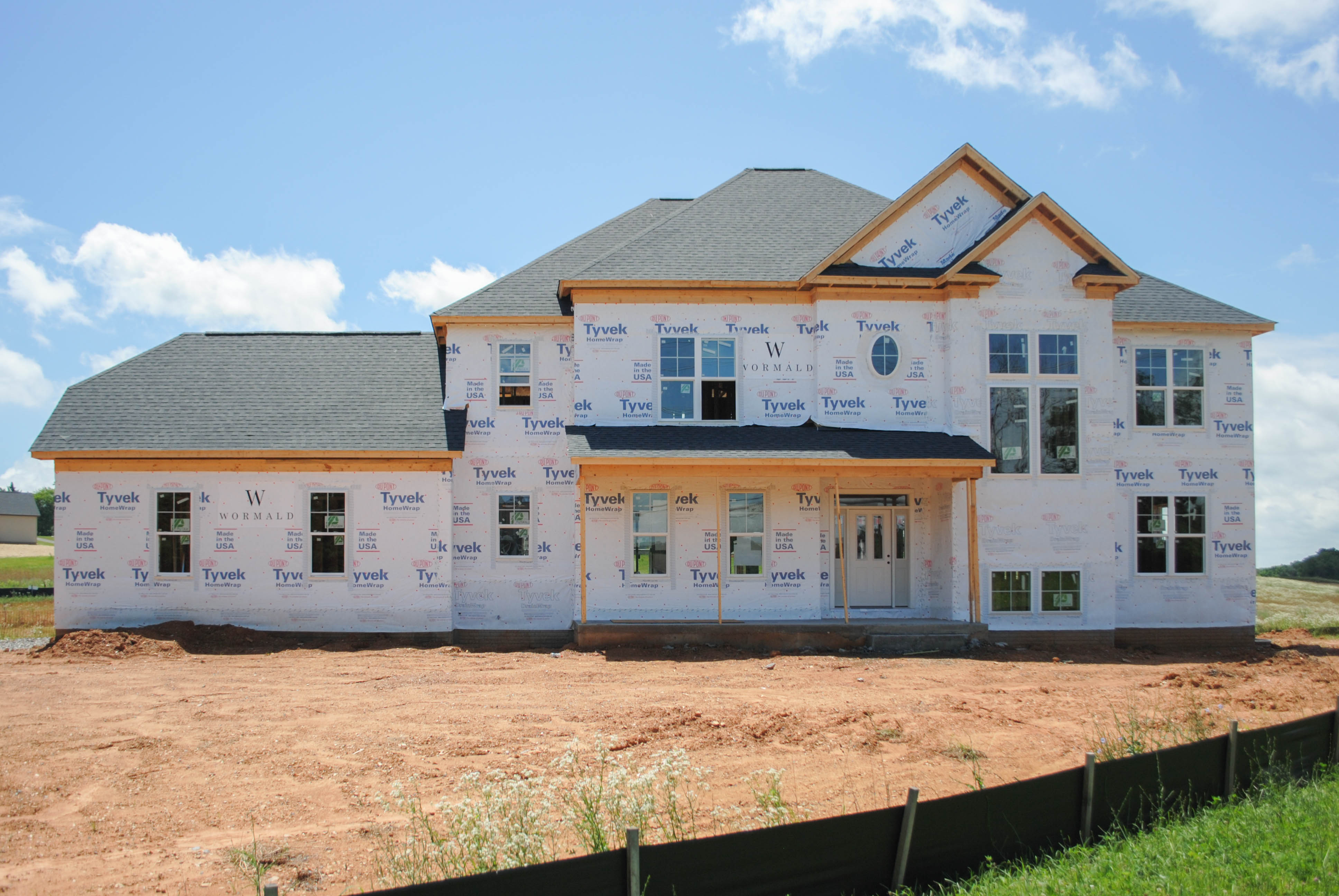 PIN IT ⇓