How I increased my Pinterest following by nearly 700% in just four months
At the beginning of the year, I decided to focus on my Pinterest strategy. I had been blogging less than a year and wanted to see if I could increase my blog's pageviews through Pinterest. Not only have I increased my Pinterest followers by nearly 700%, but Pinterest is now my blog's number one referrer.
I have heard about the power of Pinterest for a while now, but never really believed it could be a huge traffic driver to my blog. Pinterest is a great source of traffic, and I was surprised how I was able to get followers fast using a few tips.
I implemented the following four strategies that have grown my Pinterest following exponentially. If you follow these tips, you can get followers fast, grow your brand on Pinterest and gain more traffic to your blog.
Get Followers Fast
1) Professional-looking headshot
You don't need a professional photographer to have a professional looking photo. My mom took pictures of me one morning behind my house. It looks more professional than a selfie taken with a phone or cutting your head out of a group photo. Take some time to have a friend or family member take a few headshots of you. It makes your account look more professional and more people are likely to click the follow button if you look professional. It definitely gives the perception that you are an authority on the topics you blog about.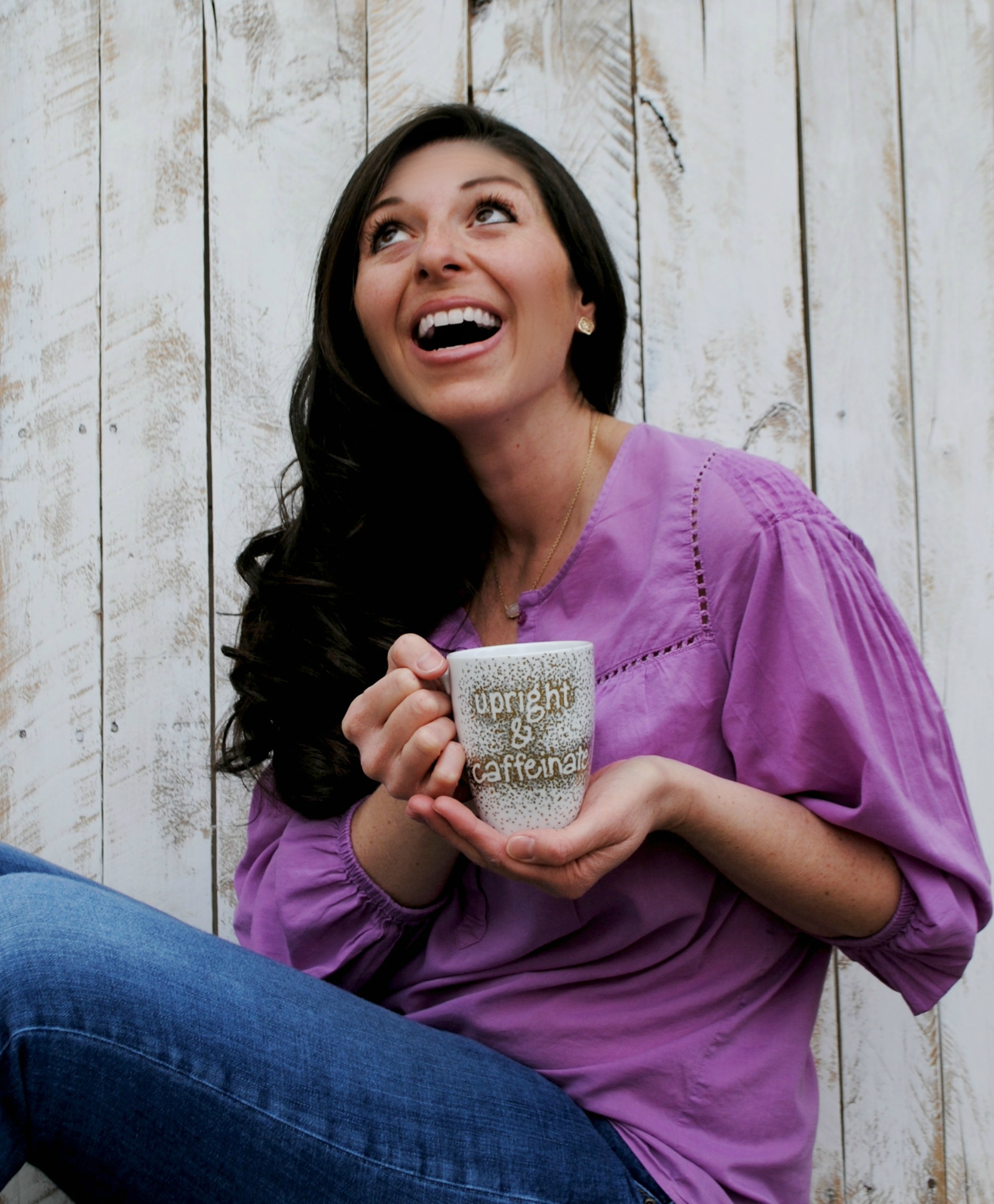 2) Good description of your account/blog
This is so important. Make sure you describe what you blog about in the Pinterest account description. I use my blog name as my Pinterest account, but I know some people use a personal account. I would suggest getting a Pinterest business account and using your blog name (there's no charge change your personal account to a Pinterest business account). Use key words in your description that describe what you blog about. For instance, I blog about DIY, crafts, home décor, recipes and helpful tips. I have all of those keywords in my account description so people know exactly what my blog is about. Don't write something personal like "I have a dog and love taking walks on the beach" if you are a food blogger. Make your descriptions clear and intentional.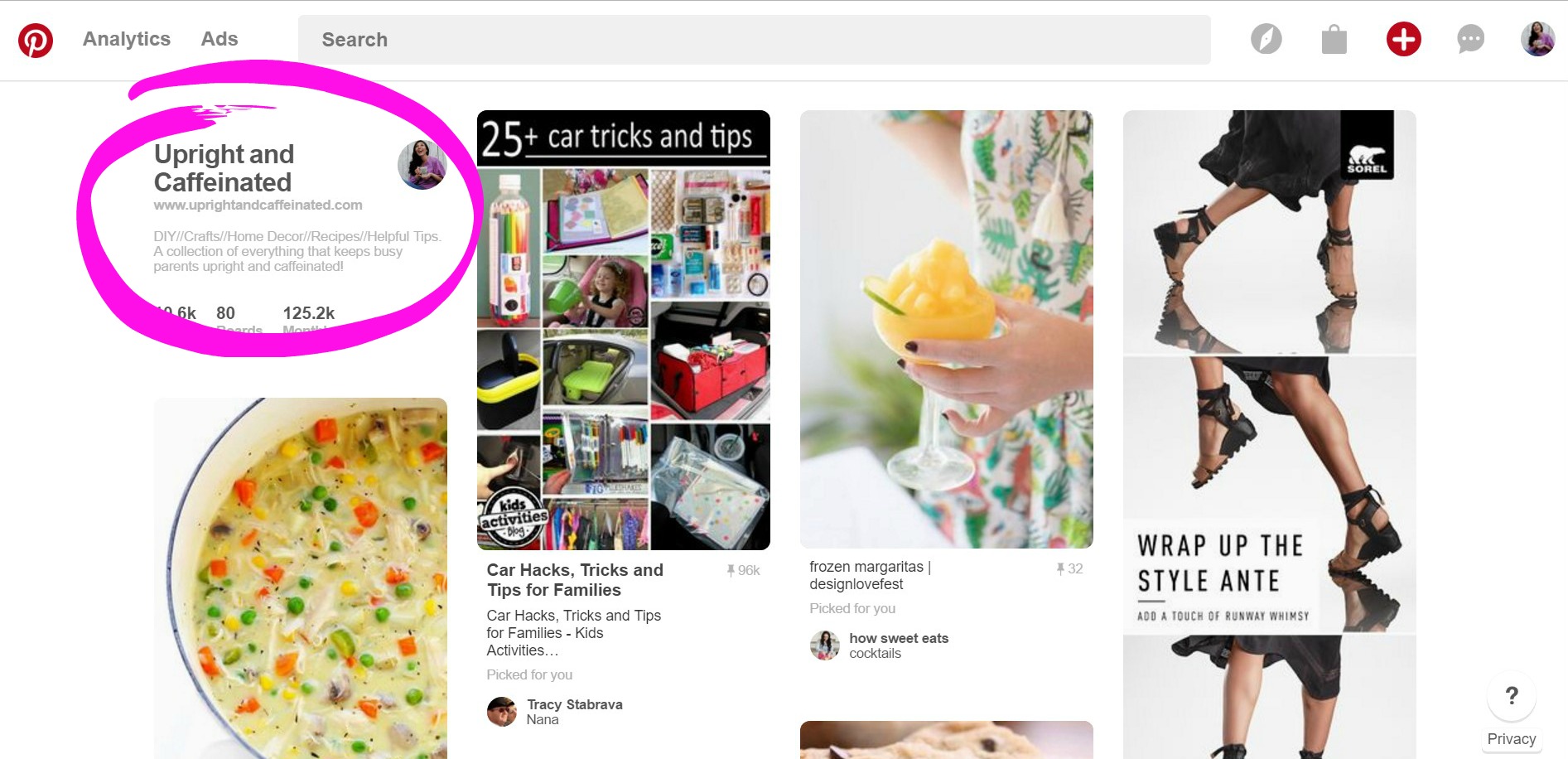 3) Clean up your boards
Only include boards that are relevant to your blog and write excellent, key-word rich descriptions. Again, I write about DIY, crafts, home décor, recipes and helpful tips so I have boards titled: DIY and Crafts, Home Décor, Recipes, Helpful Tips. Don't overthink it and don't try to come up with catchy board names. Keep it simple and include excellent keywords in your board descriptions. For instance, my recipes board description includes words like family-friendly, on a budget, lunch, dinner, breakfast, easy, simple… All the words you would see in the description of the recipe I'm pinning. Which brings me to a bonus tip! Edit the pin description to include key words for the board you are pinning to. Here's a great example->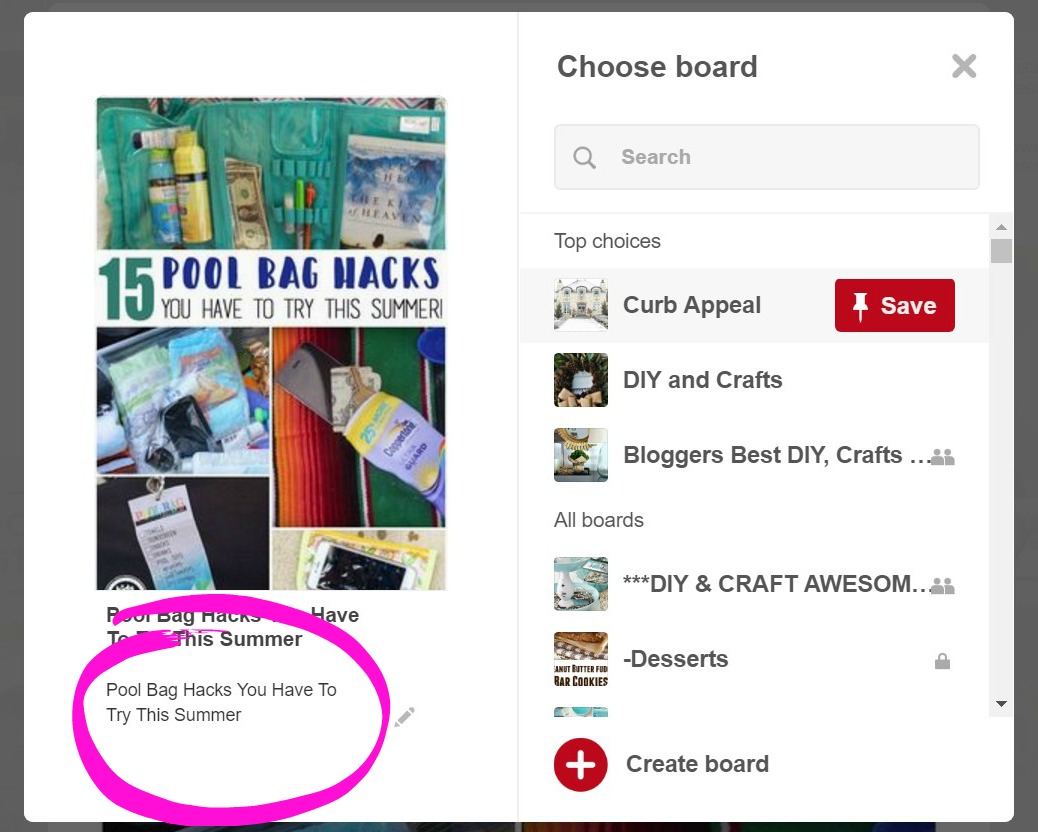 Although the description clearly tells you what the post is about, I need to edit it to fit one of my boards. This post is perfect for my Helpful Tips board, so here's what I edited the description to say->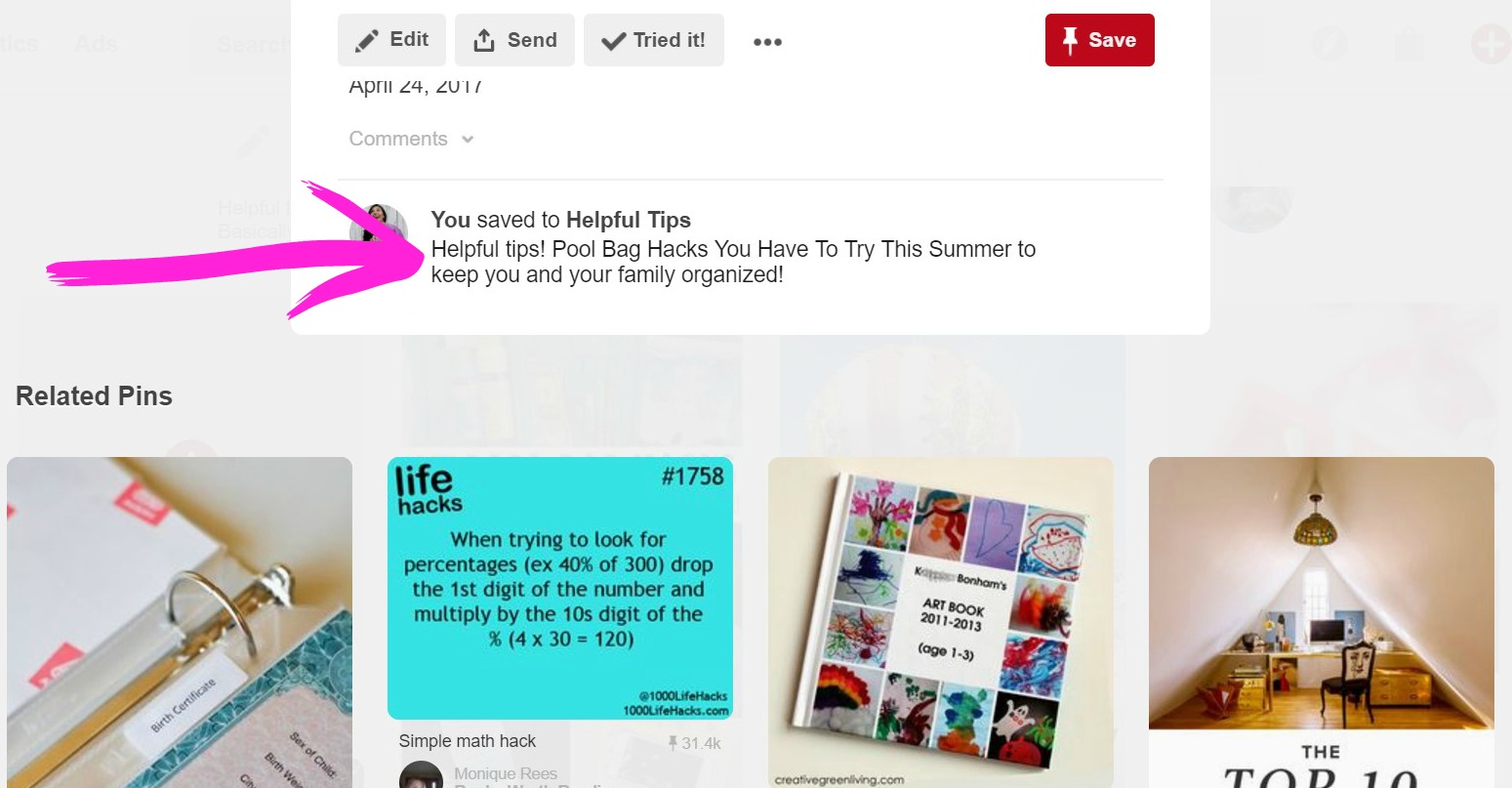 The new description now says "Helpful tips! Pool Bag Hacks You Have To Try This Summer to keep you and your family organized!"  This description gives you an idea of what the pin is about plus it includes key words from my Helpful Tips board.
My helpful tips board description is…Helpful tips for parenting, cooking, cleaning, and organization. Budget and money-saving tips too! Basically, helpful tips to get through life and keep your family organized!
This post includes affiliate links to products.  I may receive a commission if products are purchased through the provided links.  My full disclosure statement can be found here.
I had a free trial of Board Booster, so I figured I'd try it out. I immediately saw exponential growth in my Pinterest following and now I am a paid subscriber of Board Booster. Now- let me preface this by saying, I only have the 500 pins per month plan. For a blog my size, I don't think it is at all necessary to pay $30 per month to schedule pins. Maybe if I were making more money from my blog, I'd see the return, but for now the 500 pins per month works great for me. I highly recommend trying out Board Booster for scheduling pins. Not only does it do the work for you, but you also have access to analytics that can help you decipher what your followers like. The majority of my followers repin my home décor pins, so I continue to pin more home décor ideas than recipes or helpful tips.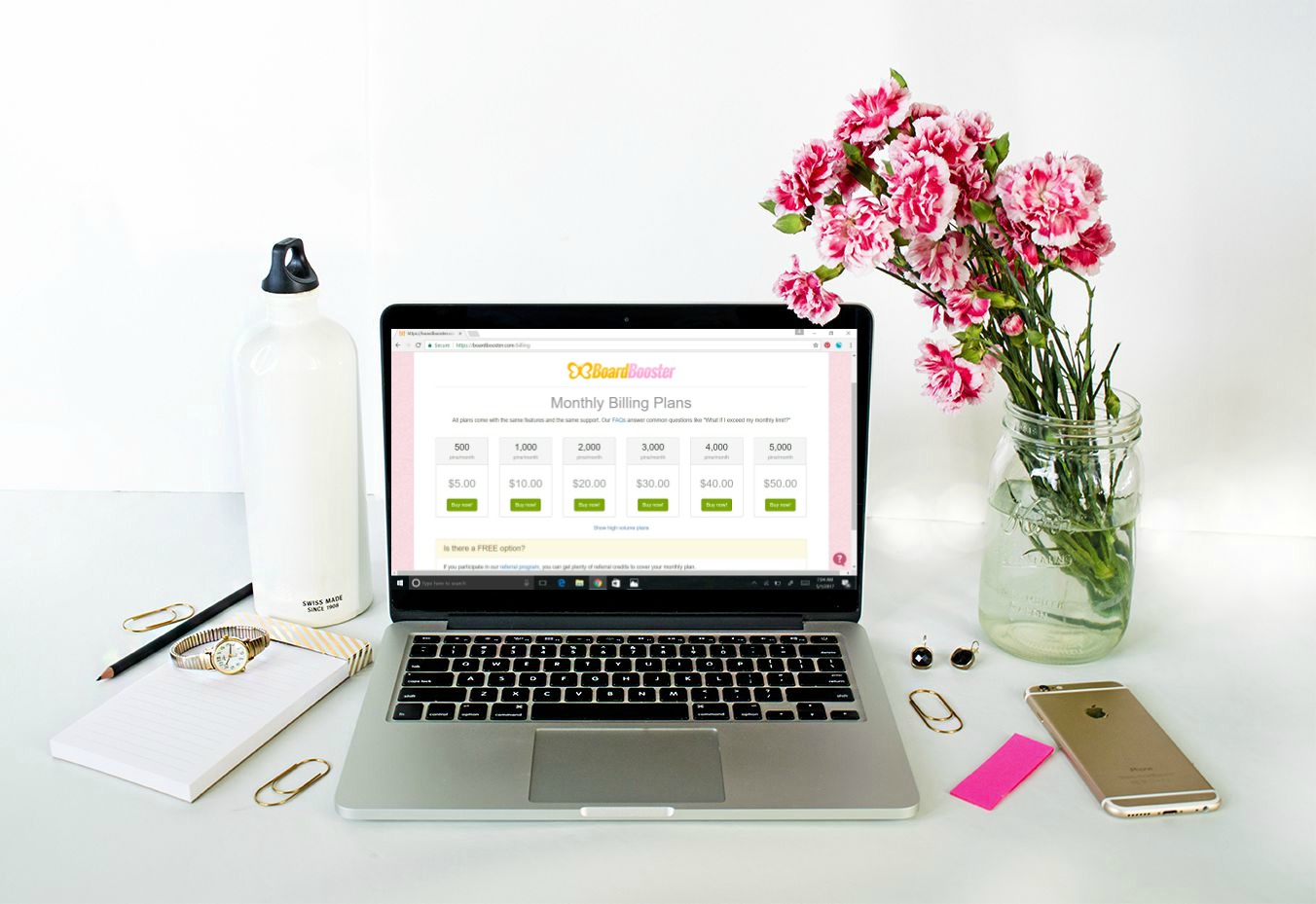 Board Booster has a few options for scheduling pins.  My favorite way is to create secret boards on my Pinterest account and automatically schedule them to one of my most popular boards using the campaign tool in Board Booster.  Here's how it works.
"Dream Kitchen" is one of my most popular boards.  So I created secret boards like "cabinets and backsplash" , "Pantry", "Modern Farmhouse Kitchen".   I schedule pins from those secret boards to my "Dream Kitchen" board. I still pin to those secret boards manually, but don't have to worry about pinning to my popular board on a regular basis.  Just remember, you have to have pins on your secret board for Board Booster to pin to other boards.
If you are interested in trying Board Booster, click on my referral link.  Board Booster Referral Link
By implementing these strategies you are sure get followers fast and therefore increase the traffic to your blog.
PIN IT⇓