I absolutely love spring; the season of renewal, refresh and rebirth.  Seeing all those pretty, colorful flowers just puts a smile on my face.  We still have snow on the ground right now, so it doesn't quite feel like spring yet.  I love decorating for spring, but since we are moving soon, I am recycling an old wreath I made last spring.  Today, I am sharing my favorite 20 DIY spring wreaths to help inspire you to decorate your own front door for this beautiful season of renewal.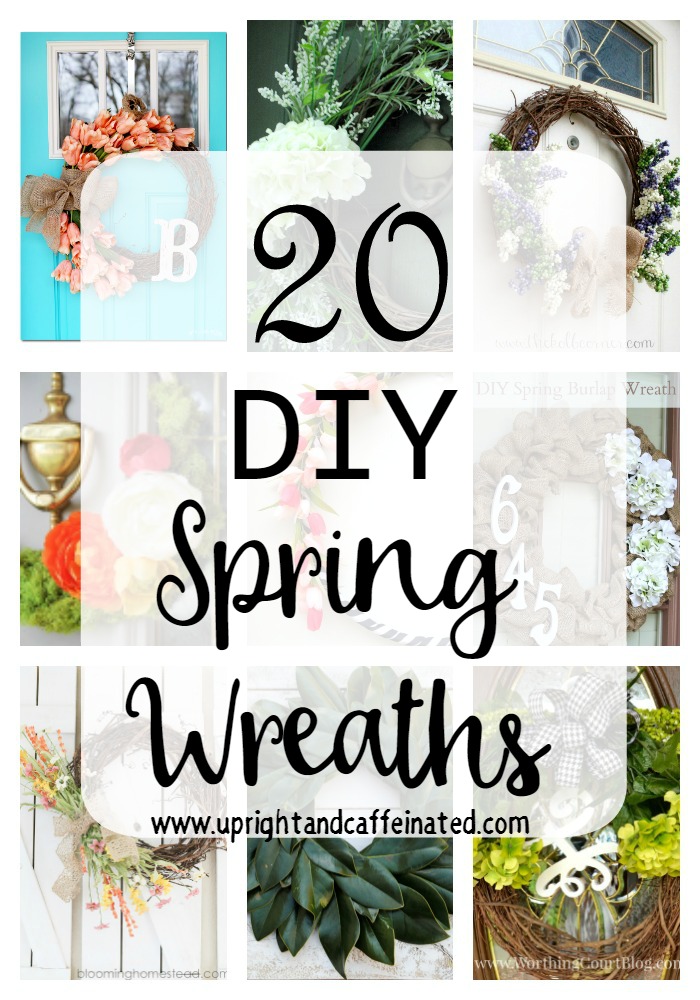 This post includes affiliate links to products.  I may receive a commission if products are purchased through the provided links.  My full disclosure statement can be found here.
DIY Spring Wreaths
Hope this gives you some inspiration to DIY your own spring wreath!  If you are not into making your own, there are plenty of beautiful spring wreaths for sale online!